Man Gets 32 Months for Threatening to Kill Senators Murkowski, Sullivan
An Alaska man was sentenced to 32 months in prison for threatening two U.S. senators in a series of homicidal voicemails and warned of hiring an assassin.
Jay Allen Johnson, 65, was sentenced Friday by Judge Ralph Beistline to serve 32 months in prison and pay a $5,000 fine after he pleaded guilty to two counts of threatening to murder Alaska Senators Lisa Murkowski and Dan Sullivan, according to the Department of Justice.
Johnson was also ordered to surrender seven firearms he was not supposed to have due to prior felony convictions for drunk driving. He is prohibited from contacting either senator, their family or staff for three years after he is released from prison, according to the terms of his plea deal.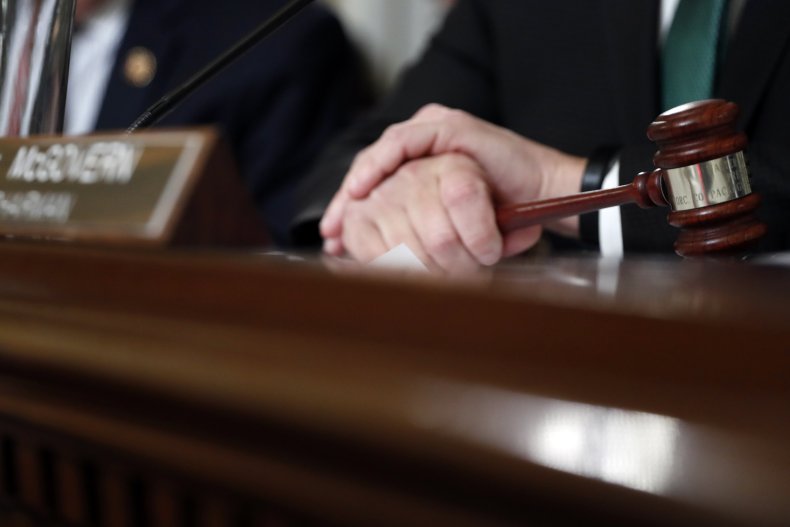 "Nothing excuses this conduct, threatening our elected officials, an act that attacks our very system of governance," U.S. Attorney John E. Kuhn Jr. of the District of Alaska said in a statement. "The erosion of civility in our political discourse will never justify threats or acts of violence."
During a five-month span in 2021, Johnson sent 17 threatening voicemails to the senators' Washington, D.C., offices as a way of retaliating against them for performing their official duties. His threats ranged from vague promises to more serious claims such as having Murkowski killed.
In a message sent to Murkowski's office on September 2, Johnson asked if she knows what a .50 caliber shell "does to the human head." He also threatened to burn her belongings, saying, "I will find out everything, where you're at. I will find out all of your properties and I will burn everything you hope to have, and I will burn everything you hope to own," according to an affidavit from the FBI.
In a message left a few weeks later, he threatened to hire an assassin to kill her and said "resign or get the f**k gone, or die," according to the affidavit. Murkowski received several additional voicemails from Johnson between August and September, according to the DOJ.
Johnson also left voicemails for Sullivan over the course of several months and threatened to shoot him. In one of the messages, Johnson said he would get out his .50 caliber and start a GoFundMe page for the shells, and said that he was coming "with a vengeance, motherf**ker," according to the DOJ.
The FBI and Capitol police eventually traced the number back to Johnson and he was arrested in October. During a hearing, Johnson apologized and said he was a "highly disabled man" and a "senior citizen" who had no intention of carrying out the threats.
Update 4/8/22, 5:43 p.m. ET: This article was updated with additional information and background.