Man Gets Attention of NFL After Losing Fantasy League, Posting 'Thirst Traps'
A man has gone viral after posting a series of videos to TikTok with the hope of getting the attention of the National Football League (NFL) after losing fantasy football amongst his friends.
As the NFL season wraps up, people around the country are celebrating, or commiserating, over the outcome of their fantasy league team. Fantasy football is a game where the public can draft a "fantasy" football team comprised of players from different NFL teams. Throughout the season these fantasy teams accumulate points depending on how each player performs.
Like all games, there are winners and losers and when this TikToker lost his friend group's fantasy league, he had a specific price to pay.
"POV you lost in fantasy and have to post thirst traps until a NFL team comments," TikToker @tyobrien5, whose name is listed on his account as Tyler O'Brien, wrote in text overlaid onto a video that has now been viewed over four million times.
"Thirst trap" describes a social media post that is often provocative or "looking to entice a response" as Merriam Webster put it.
Earlier this month, Sports Illustrated highlighted some creative consequences doled out by leagues to the person who finishes last.
For one man, Kevin Ring, his last place position was met with a fluorescent pink Ford F150 with the words "I came in last place in my fantasy league" printed in giant white font complete with unicorns, rainbows and stars. Ring told SI that the experience of having to drive around his new set of wheels has been "humiliatingly awesome."
For Aaron Ladd, his losing sentence will be to attend a Jojo Siwa concert, alone, in February, SI reported.
It took four days of posts for O'Brien to get the very particular attention he needed: comments from a NFL team. But, once the comments started coming, they didn't stop with just one team.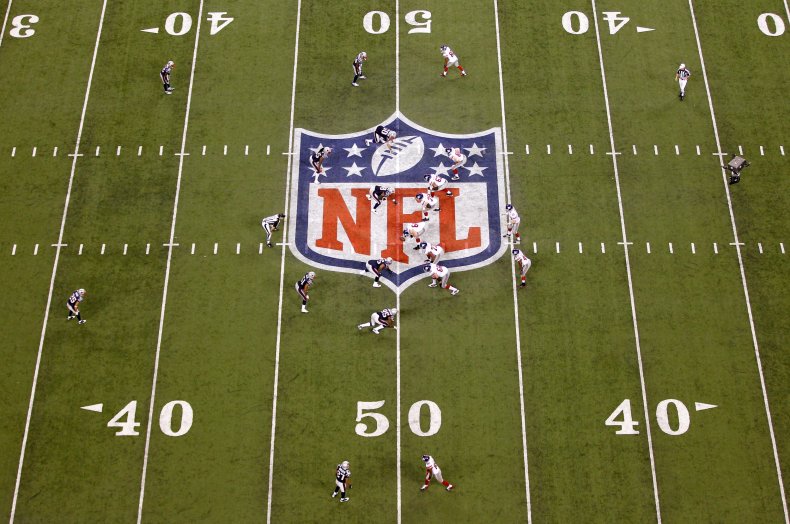 Though his first video received few comments and a fraction of the views, his second video surely made up for it.
Not only did accounts belonging to teams like the Philadelphia Eagles and Kansas City Chiefs find O'Brien's video he also received comments from the New York Mets, the Indiana Pacers and Clemson football.
"Those transitions though." commented the Philadelphia Eagles' account, with a clapping emoji. "Also, GO BIRDS."
"You dropped this," the Kansas City Chiefs' account commented, including the "crown" emoji.
The NFL's account itself saw the video, dropping the comment "hey king."
Even beyond sports, O'Brien caught the attention of accounts spanning from everything from McDonald's to Heeley's to Trojan condoms.
"We're not an NFL team but we've got a pretty good defensive line," the condom company wrote.
"You'll get 'em next year champ," Heeley's wrote.
Because these accounts did not seem to catch wind of his videos until a few days after he posted the video that would become so viral, O'Brien ended up posting four "thirst traps" in total.
Though judging by the amount of attention the video has now received, it's safe to assume he's paid his dues in full.
Newsweek contacted O'Brien for comment but did not hear back prior to publication.