Man Gets Over 6 Years in Racially Motivated Attack on Black Man, His Fourth in 7 Years
A California man was sentenced to more than six years behind bars for a federal hate crime against a Black man, his fourth racially motivated attack in seven years, the U.S. Department of Justice (DOJ) said Friday.
Ole Hougen, 45, of Santa Cruz, was convicted of the crime in April and sentenced in a California district court. He had been indicted by a federal grand jury in November 2020 and found guilty after a six-day trial.
In addition to his nearly seven-year prison term, Hougen was sentenced to an additional three years' probation.
Evidence presented by the DOJ stated that Hougen confronted a 29-year-old Black man who was crossing the street in Santa Cruz. It is not clear what prompted Hougen to ambush the man.
Hougen then proceeded to brandish a knife and stabbed at the victim between 10 and 20 times, according to eyewitness reports corroborated by the DOJ. The stabbings targeted the man's head, chest and stomach, and Hougen was also heard spouting racial slurs during the attack, authorities said.
The incident represented Hougen's fourth known racially motivated attack against a Black man in a seven-year span. At the time of this stabbing, he was on probation in a separate attack for which he had been charged in a state court.
All four incidents involved Hougen either threatening or directly committing violence against Black men, the DOJ said.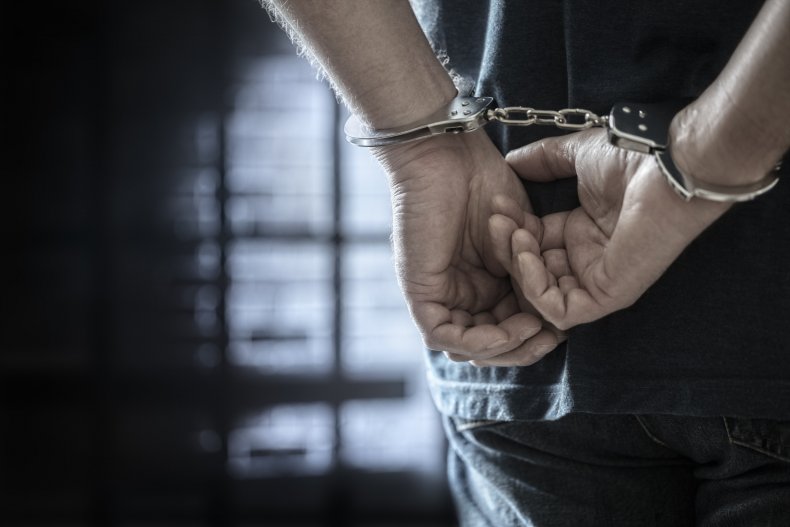 Hougen's conviction was officially for violating the Matthew Shepard and James Byrd Jr. Hate Crimes Prevention Act. Signed into law in 2009 by former President Barack Obama, the act created additional guidelines under which hate crimes could be prosecuted and provided additional funding for states to investigate racial intolerance.
Hougen's conviction is the first instance of sentencing under the act in the Northern District of California, the DOJ said.
"Racially motivated violent attacks cannot be tolerated in any society," said acting U.S. Attorney Stephanie Hinds. "The Matthew Shepard and James Byrd Jr. Hate Crimes Prevention Act provides significant penalties for violence motivated by racism and other group hate."
"This office will use this and every other tool to ensure prosecutions are brought down on criminals committing violence motivated by animus towards our community's protected groups," Hinds added.
"Racially motivated crimes have no place in our society. This defendant has attacked at least four people because they are Black, and for his most recent racially motivated attack of a Black man, the defendant has been convicted," said Assistant Attorney General Kristen Clarke of the DOJ's Civil Rights Division. "The Justice Department will continue to vigorously prosecute bias-motivated crimes in an effort to secure justice for victims of these crimes and the communities they are meant to target and intimidate."
The DOJ was assisted in Hougen's case by the Federal Bureau of Investigation (FBI).
"All crime is unacceptable, but hate crimes are particularly cruel," said Jay Greenberg of the FBI's Criminal Investigative Division. "They strike at an unchangeable, fundamental, and defining part of a victim's identity. In this way, they attack everyone who identifies with this victim."
Newsweek contacted the National Association for the Advancement of Colored People (NAACP) for comment.