Man Giving Away Furniture Hit and Killed by Driver Who Came to Pick it Up
Earlier this week, a simple transaction in New Jersey ended in tragedy for the seller.
On Tuesday, 69-year-old Manchester Township resident Jack Gotfried was killed by a man who came by his house to pick up some furniture Gotfried had listed for free. The man, who was identified as 62-year-old township resident Kevin Noonan, has since been arrested and charged with leaving the scene of an accident that resulted in death, according to NJ.com.
The bizarre nature of the hit-and-run has investigators speculating that Noonan was under the influence of alcohol or drugs at the time. His blood was drawn for testing.
Shortly before 3:45 p.m. on April 13, Noonan, who was driving with a suspended license, stopped by Gotfried's house to pick up the items.
Prosecutors said that the two men were strangers. Their first and, as it turned out, last meeting went downhill fast. Sometime after his arrival, Noonan began backing up "at a high rate of speed," apparently oblivious to the fact that Gotfried was standing behind the vehicle.
This had the effect of "pinning him between the rear of the vehicle and a truck parked in front of the residence," the Ocean County Prosecutor's Office stated in a press release.
Noonan then drove off, abandoning Gotfried. Shortly thereafter, Manchester Township police received a report of an injured pedestrian. Officers who arrived on the scene found Gotfried lying in the road. He was flown to Jersey Shore University Medical Center in Neptune Township, where he was pronounced dead.
While the hospital did not publicize the exact cause of death, Gotfried sustained "traumatic injuries to his lower extremities" in the accident, according to the press release.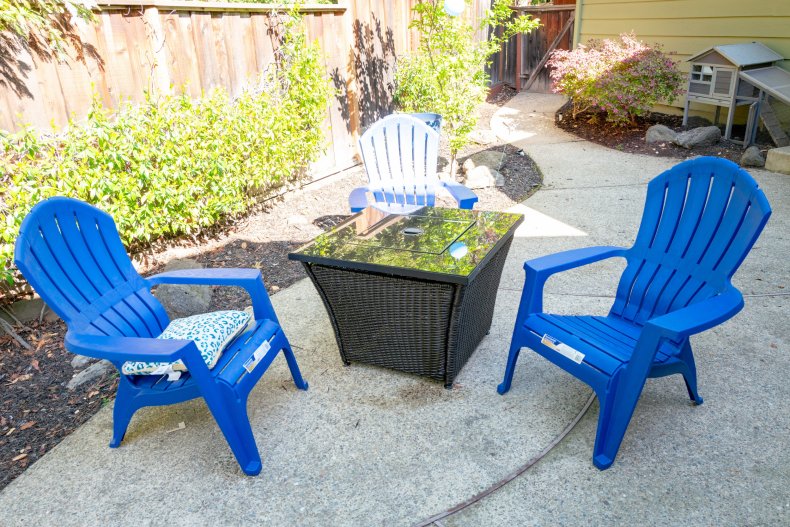 Subsequently, the Ocean County Prosecutor's Office Vehicular Homicide Unit and Manchester Township Police Department Detective Bureau determined that Noonan was responsible. Detectives apprehended Noonan later that day when they spotted him walking on the side of a road in the neighboring town of Lacey. They took him to the Manchester Township Police Headquarters, where he was booked and consented to a blood draw.
Noonan is currently being held at Ocean County Jail pending a detention hearing, though it is not clear whether he has retained an attorney, according to The Argus-Press. In addition to leaving the scene of an accident that resulted in death, he will also be charged with driving with a suspended license.