Man Guilty of Killing Wife With Heroin-Laced Cereal 2 Weeks Before Other Woman Moved In
A Michigan man charged with murder over allegedly spiking his wife's cereal with heroin was convicted Wednesday. He is facing a mandatory sentence of life in prison for premeditated murder.
Jason Harris, 44, was convicted for the 2014 murder of his then-wife Christina Harris which was initially ruled an accidental overdose, according to The Associated Press.
Days after her death, multiple members of Christina Harris's family told Davison police that she never used drugs, so an overdose on heroin was impossible in their view.
According to a 2019 Washington Post story, several people told police that Harris described the night before his wife's death as her being hungry so he poured her a bowl of cereal. Harris said she lost consciousness while eating the cereal and passed out on their living room floor, and he then carried her to bed.
Questioned about why he didn't call an ambulance when she collapsed, Harris allegedly never had an answer. He called a neighbor from work the next day, asking for them to check on his wife because she hadn't been feeling well, and the neighbor reportedly went to the Harris' house and found her dead in their bed.
Harris also allegedly attempted to hire two separate people, including a former co-worker, to murder his wife for $5,000. These attempts came while friends and co-workers recalled Harris making occasional remarks about "getting rid of" his wife, which they all assumed meant they would get divorced.
In 2016, the case was transferred from local police to Michigan state police, which is also when previously frozen samples of Christina's breast milk were tested. As a mother of two children, including an infant at the time of her death, there were multiple containers of her breast milk in the Harris' fridge.
After the repeated comments by her family that Christina had never used drugs of any kind, investigators had her breast milk tested.
When the tests returned with no traces of any drugs, the medical examiner who originally ruled her death an accidental overdose concluded that it would not make sense for a mother of two with no history or physical evidence of drug use to suddenly overdose on heroin.
Weeks after his wife's death, Harris also allegedly moved another woman from Rhode Island into his home. Police later found thousands of texts between Harris and the woman on his phone sent before his wife's death.
For more reporting from The Associated Press, see below.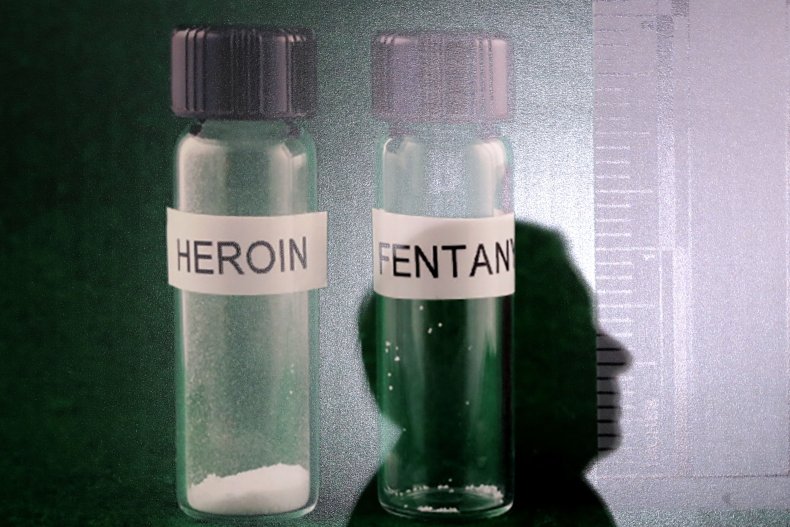 "This was a very tragic case and my heart goes out to the family and friends," prosecutor David Leyton said.
There was no immediate comment by Harris' attorney.
Harris was charged in 2019, five years after his wife's death. He received $120,000 in life insurance benefits.