Man With Handle 'Alex Jones' Allegedly Hacked Into Online Class to Harass Black Students
A case of "Zoombombing" allegedly saw a 45-year-old man enter the Zoom classroom of fifth graders at Louisiana's Laureate Academy Charter School on October 14, 2020 and preceded to hurl an array of racist insults at the majority Black class, NOLA.com reported.
The suspect in question, Brian Adams of Kentucky, allegedly entered the classroom under the username handle "alex jones" and told the students "You all are a bunch of dirty [n-word]," later declaring, "I am gonna hang you by the tree."
NOLA.com reported that the handle appeared to be a reference to InfoWars host Alex Jones, a far-right conspiracy theorist who has been accused of racist behavior and was subpoenaed by the House select committee investigating January 6.
Jones has been known to inflame extremist viewpoints amongst members of America's far-right. During a pro-Trump protest in Washington, D.C., earlier this month, he told attendees Joe Biden "will be removed one way or another." He has also fueled QAnon conspiracies, referring to Democratic party leaders as being tied to a "satanic, pedophile, globalist New World Order."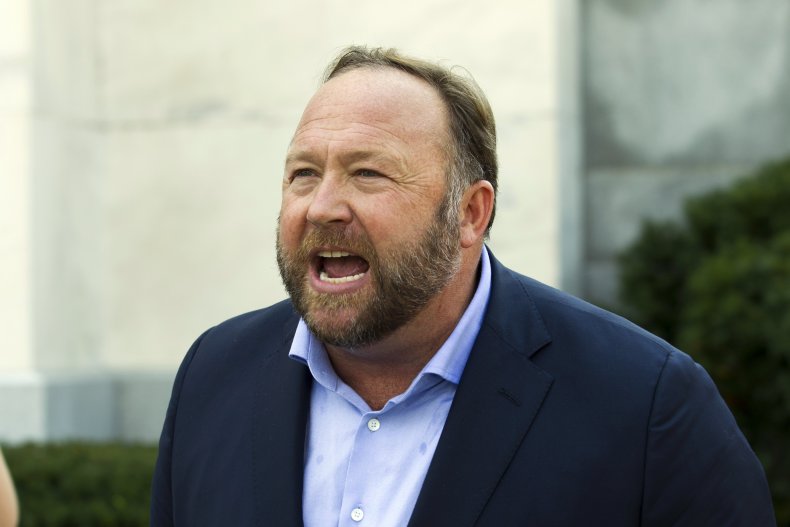 An estimated 15 percent of Americans believe the QAnon claim that "the government, media, and financial worlds in the U.S. are controlled by a group of Satan-worshipping pedophiles who run a global child sex trafficking operation," a study by the Public Religion Research Institute found, with the basis of this belief system spawning from the web in 2017.
It was through the web, on YouTube, where a video of Adams' Zoombombing incident was circulated on a page called "Arch angel gaming," NOLA.com wrote.
On November 3 agents raided Adams' father's house, where he lived and connected to the internet, NOLA.com wrote. His electronics were taken and he was placed into questioning where, NOLA.com reported, he allegedly admitted to making the racist insults and threats as well as to posting the video on YouTube.
NOLA.com reported that he also came clean about stealing over $1,000 worth of computer equipment through using Best Buy rewards points that he stole through an unspecified person's email address.
Federal court records reviewed by NOLA.com stated that Adams was not yet charged with a crime. However, it stated that he stands a suspect in a number of federal criminal cases that include interfering with federally protected activities, threatening interstate communications and wire fraud.
Newsweek reached out to Adams for comment.