Man Headbutts Referee During Middle School Basketball Game, Gets Banned From League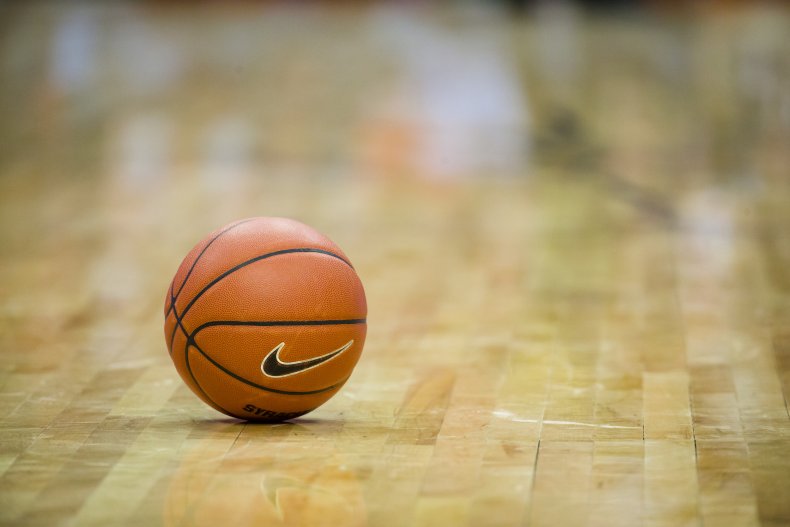 A man has been banned from attending a local league's games after headbutting a referee during a middle school basketball game on Sunday.
The incident occurred in St. Paris, Ohio, during a fifth-grade girls basketball game between Graham and Troy Middle School. The St. Paris Police Department identified the man as the parent of one the girls playing in the game, WHIO-TV reported.
In the video posted by WHIO, the referee, Doug Thompson, walks over to the bleachers and speaks to fans. The man, who has not been identified by authorities, then walks onto the court and headbutts the referee. As Thompson fights back, other members of the crowd jump in to break up the altercation.
Speaking to WHIO, Thompson said the encounter took place during the second half of the girls' game when he asked the man to leave the gym during a timeout after cursing and yelling at Thompson over calls made during the contest.
"He flipped me the middle finger and said the 'F' word to me again and then he jumped down and headbutted me in the face," Thompson told WHIO.
The game between the two teams was part of a winter league game in Dayton, Ohio's Metro League.
In an email sent to Newsweek, Dayton Metro league director Brett Bush stated that "Dayton Metro has a zero toleration policy for any physical abuse of players, coaches and officials in its league. The gentleman from Graham involved in the recent altercation has been banned for life from attending any Dayton Metro league games."
According to WHIO news, Thompson suffered minor injuries from the encounter.
"It's getting very scary to be a referee," Thompson said, adding that he prefers working larger games where there is a bigger security presence.
According to Ohio court records, the parent who headbutted Thompson has not been charged.
This is not the first time someone has headbutted a referee at a basketball game.
In 2016, the head coach of the boys' basketball team at Neshaminy High School in Langhorne, Pennsylvania, committed an almost identical act. With just under a minute left in the game, the team's coach disagreed with a foul call that the referee made, and proceeded to headbutt the referee, knocking him to the ground.
Following the headbutt, the coach was ejected from the game and was suspended for the school's next game. The coach was then placed on administrative leave from his position, according to ABC News.
Newsweek reached out to the St. Paris Police Department as well as Graham Middle School but did not receive a response in time for publication.