'Man in the High Castle' Season 4 Cast: Who Stars in the New Season of the Amazon Show?
Amazon Prime has now released Season 4 of The Man in the High Castle, which follows on from a bloody season in which many main characters died. Frances Turner is among the stars who have been cast to replace them, with the actress playing a militant black nationalist alongside cast members like Alexa Davalos, Rufus Sewell and Jason O'Mara.
Fans have also been speculating that Season 4's parallel universe-hopping main plot could also mean that characters dead in the main dimension of the Amazon Prime show like Frank Frink (played by Rupert Evans) and Joe Blake (Luke Kleintank) could return for one last time in the final season.
Who are the new cast members in The Man in the High Castle Season 4?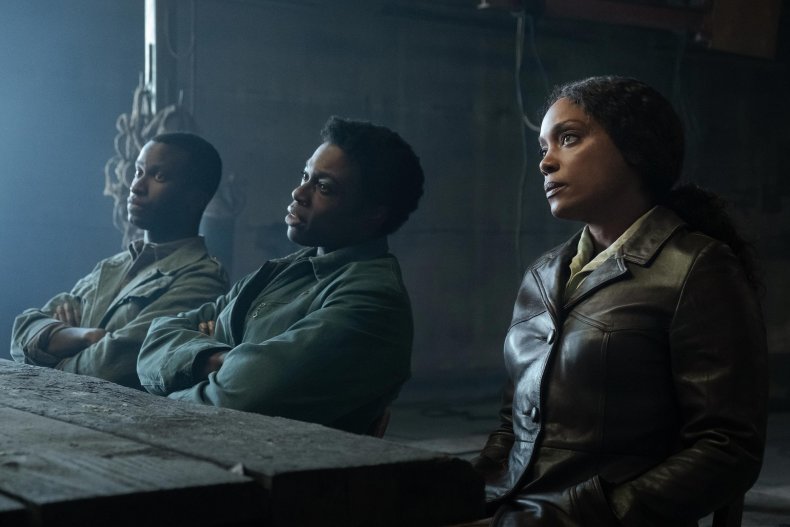 Bell Mallory—Frances Turner
In Season 4, Bell Mallory has recently escaped from a concentration camp, where she was imprisoned as a member of what actress Frances Turner called in a Deadline interview the "Black Communist Rebellion." She also noted that the role was "very loosely based" on real-life activist Angela Davis.
Turner has previously appeared as a cast member of Fox's The Gifted and has also appeared in recurring roles on The Exes and It's Always Sunny in Philadelphia. She told SyFy of her character: "So they don't want the old America, they don't want Nazism, obviously, they don't want imperialism—they just want to be left alone. Give us our own homeland, our own territory, the right to govern ourselves. We've been through enough already. We're done with it. And when they become, I guess I like to say the unlikely heroes, Bell is really faced with the decision of 'Well, what comes after this?' It's such an interesting question."
Elijah—Cle Bennett
Fleeing to the Japanese Pacific States, Bell meets Elijah, with whom she joins a cell of resistance group the Black Communist Rebellion. Cle Bennett, who will portray the character, has previously starred in series like The Tick, Homeland and Saw spin-off Jigsaw.
Captain Iijima—Rich Ting
The Axis side will also get a new character in Iijima, described as "a driven, ambitious young detective in the Kempeitai and Kido's close deputy" by Deadline and played by Rich Ting of Warrior, Waco and Iris.
Which The Man in the High Castle cast members are returning for Season 4?
WARNING: This section contains spoilers for Season 4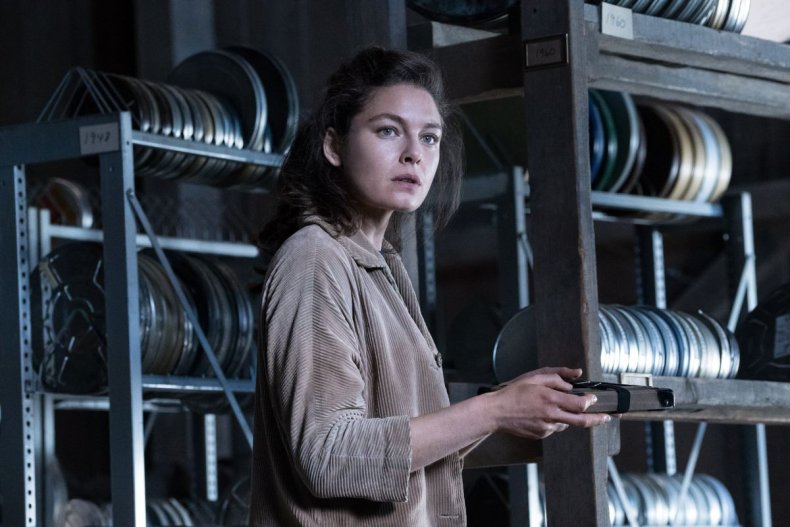 Juliana Crain—Alexa Davalos
Former The Chronicles of Riddick and The Mist star Alexa Davalos is back as Juliana Crain, who after getting shot in the Season 3 finale has found herself in a parallel universe.
In a Deadline preview, co-showrunner David Scarpa said of this: "She's basically traveled to a place where the United States has won world War II...she can never be herself in that [alternate] world. Her identity is tethered to that much darker world of the High Castle." In the trailer, we learn that her aim is to return to her home universe and finally succeed in killing John Smith.
Wyatt Price—Jason O'Mara
Following the deaths of Frank and Joe, smuggler-turned-rebel-leader Wyatt Price takes a prominent place in Season 4. The character, as brought to life by Agents of S.H.I.E.L.D. and The Good Wife's Jason O'Mara, starts Season 4 distributing copies of The Man in the High Castle's (Stephen Root) remaining newsreel films "to build some sort of network that should become an organized resistance," according to an interview the actor gave with TVInsider.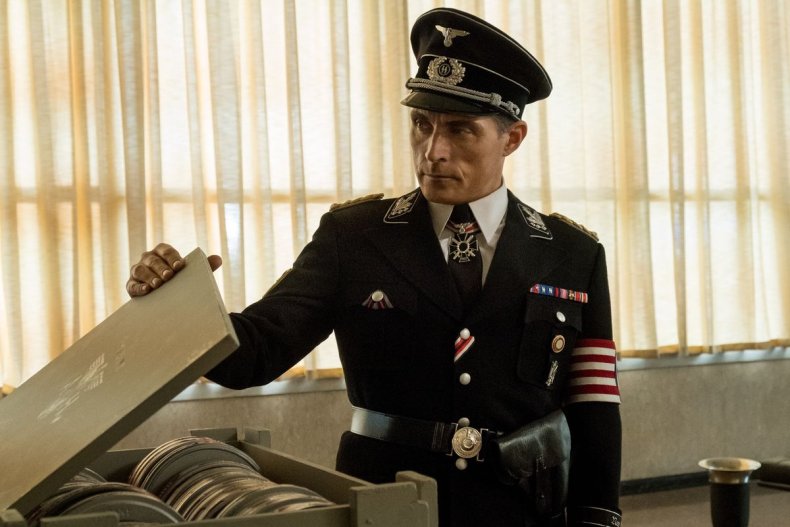 John Smith—Rufus Sewell
While having to grapple with controlling the Greater Nazi Reich in his work life, John Smith (played by Victoria and Dark City's Rufus Sewell) has big problems in his private life after his wife leaves him and refuses to return from the Neutral Zone.
Helen Smith—Chelah Horsdal
That wife, whom the trailer hints may work against her husband to stop the Nazis, is played by Chelah Horsdal of Hell on Wheels, You Me Her and Arrow.
Nobusuke Tagomi—Cary-Hiroyuki Tagawa
In The Man in the High Castle Season 4's first major shock, Tagomi is assassinated in the opening episode. This may have partly been because the actor who plays him, Cary-Hiroyuki Tagawa, who has also starred in Mortal Kombat and Revenge, is currently in the cast of Netflix's Lost in Space.
Takeshi Kido—Joel de la Fuente
The man who is tasked with finding his killer is Chief Inspector Kido, the cold and calculating killer played in the Amazon series by Joel de la Fuente of Law & Order: SVU and Hemlock Grove.
Also returning for the final batch of episodes are The Man in the High Castle himself Stephen Root, as well as Brennan Brown as antiques dealer Robert Childan and DJ Qualls as his associate Ed McCarthy.
Will Frank and Joe return for Season 4?
Though both of them died in the main reality, it seems likely that alternate versions of Frank Frink and Joe Blake will make an appearance in Season 4. It was all but confirmed that the former would appear after he made a blink-and-you'll-miss-it appearance in the trailer, while Amazon Prime may surprise us with an appearance from the latter.
The Man in the High Castle Season 4 is streaming now on Amazon Prime.