Man Hits Springfield Police Officer With Car, Shot And Injured By Another Cop
A man who caused a disturbance inside Springfield, Missouri police station was shot and after he ran over a police officer in the parking lot Tuesday morning.
Springfield Police Chief Paul Williams said the suspect was inside the police station and began causing a disturbance in the lobby, banging on doors with his fists, and tried to go into a restricted area of the police station.
"He was asked to leave, and he left and began urinating on the outside of the police station," Williams said.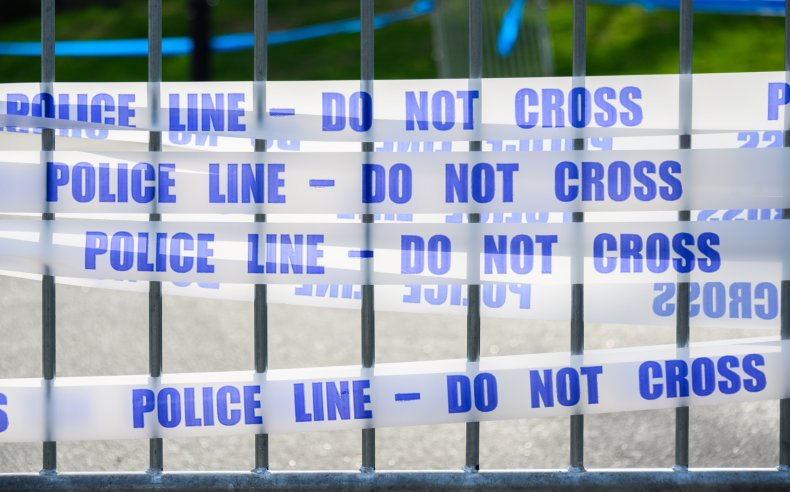 The man, identified by police as Jon Tyler Franklin Routh, 28, eventually left the area before officers arrived to speak with him and find out who he was, but he returned a short time later driving a white SUV.
Williams said when an officer tried to flag him down, the suspect aimed his SUV at the officer who was standing in front of the police station and accelerated the vehicle. A press release from the police department identified the officer as Mark Priebe, a 21-year veteran of the department.
The SUV drove Priebe back, pinning him against the bollards — a row of several short vertical posts — outside the police station, the Springfield News-Leader reported.
"The officer tried to get out of the way, but unfortunately he was crushed between the bollard and the front of the vehicle," Willams said.
Williams said another officer who saw the incident drew his weapon and ordered Routh out of his SUV, but the suspect refused and was shot by the officer. Both Priebe and Routh were taken to a local hospital to be treated for injuries.
"The suspect's injuries are minor and he is expected to be booked into the Greene County Jail today," Springfield PD's Public Information Officer Jasmine Bailey said. "He does not have a significant criminal history with the Springfield Police Department. Further information about the suspect is not available at this time, as the investigation into his history is on-going."
Bailey added that she didn't have information on the extent of Priebe's injuries, but that they are considered serious.
Williams said Priebe was alert and talking to paramedics when he was taken to the hospital.
Authorities are also trying to determine if Routh intended to hit Priebe or if he was trying to ram the front of the police station.
Springfield, like other U.S. cities, has seen several public protests against police brutality that began days after George Floyd, an unarmed black man, died in Minneapolis Police custody on May 25. Weeks of protests have followed across the globe with people calling for police reform and social change.
Police did not say if Routh was a protester angry over Floyd's death.