Man Holding Cellphone Mistaken for Gun Shot Dead in Las Vegas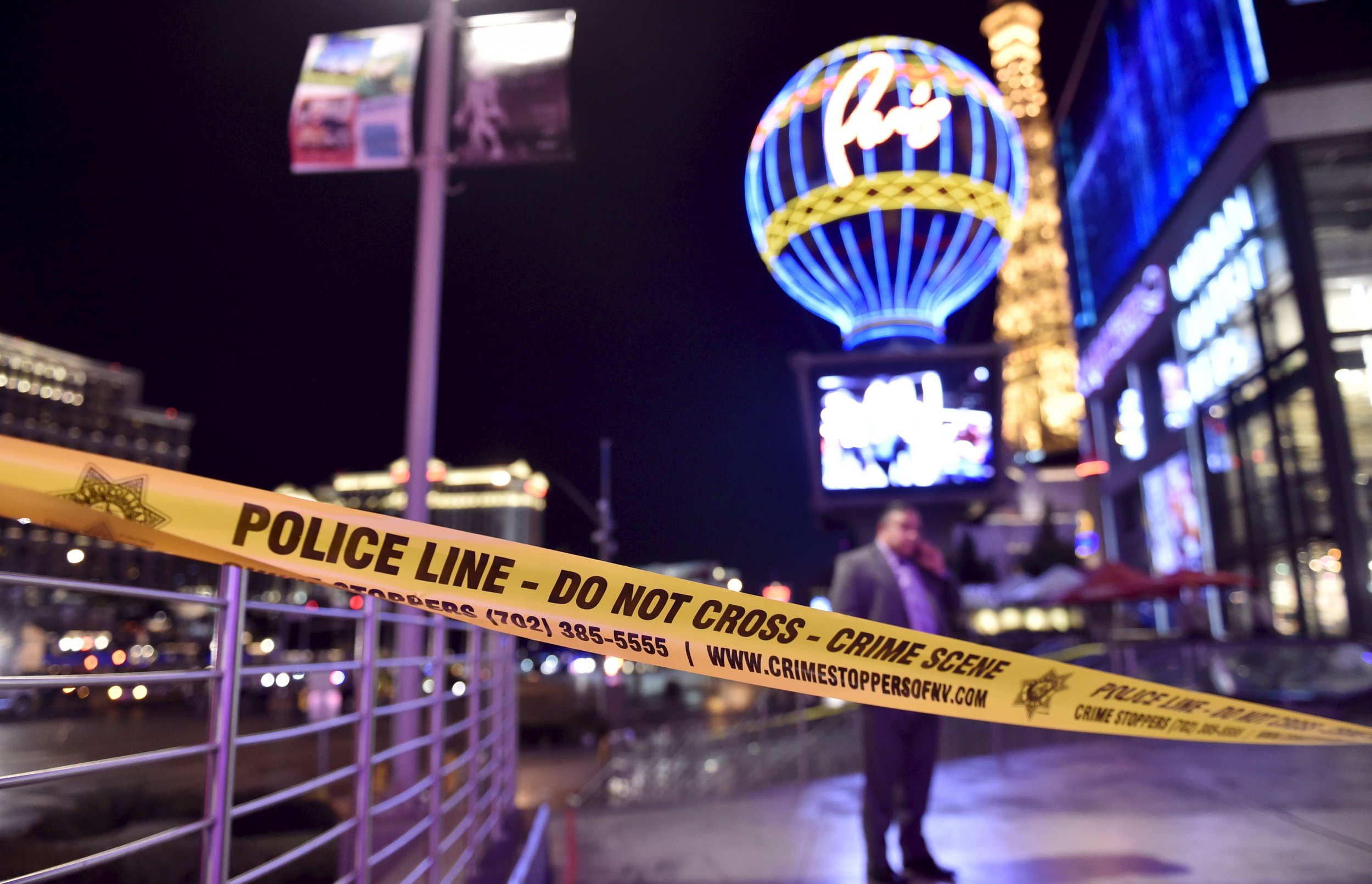 A man suspected to be involved in a string of violent felonies in Arizona was shot dead on Thursday after authorities in Las Vegas thought that the cellphone he was holding was a gun.
Keith Childress Jr. was identified on Saturday as the deceased by the Clark County Office of the Coroner, according to The Associated Press.
On Friday, Las Vegas police issued a statement saying that Childress had been under surveillance for some time by U.S. Marshals, who believed the 23-year-old was involved in multiple felonies and an attempted murder in Arizona. The Guardian reports that Childress then fled when federal authorities were on his tail. U.S. Marshals had alerted local authorities and asked for assistance in the case.
Las Vegas police located Childress outside of a home just west of downtown Las Vegas, and were attempting to arrest him on Thursday afternoon. An altercation began with the officers when they ordering Childress to drop what they thought was a gun in his hand, but instead, he "began to advance on the officers, concealing his right hand," according to a statement from the Las Vegas Metropolitan Police Department. Two officers then opened fire on him.
Childress, who was pronounced dead on the scene, was not holding a gun, but a cellphone. On Saturday, Clark County Office of the Coroner confirmed the Childress had died from wounds inflicted by multiple gunshots. His death was ruled a homicide.
Police captain Matt McCarthy said officers had been provoked to open fire not only because the attempted murder suspect was thought to be holding a deadly weapon, but also because the altercation took place in a residential area. No bystanders or police officers were hurt during the altercation.
Childress's family insist that he wasn't wanted for attempted murder. "We want answers, we want to know what happened, we want justice for this," his brother Nicolas Mann told CBS affiliate 8 News Now.
Phoenix attorney Brad Reinhart, who represented Childress, told the AP that his client had been wanted for missing a court date in Arizona, where he was accused of aggravated assault and burglary. Reinhart said he last spoke to his client on December 17, when Childress was scheduled to attend the Phoenix trial for his verdict of said crimes.
Childress was found guilty of kidnapping, burglary, aggravated assault, armed robbery and theft. Because he didn't show up to court, a warrant was issued for his subsequent arrest.