Man Holds Baby Hostage at Knifepoint, Sets Fire to Apartment: Sheriff
A man holding an infant hostage on Friday morning started an apartment fire when police arrived on the scene, according to law enforcement.
The incident began around 3:30 a.m. local time in North Highlands, California, while the man was taking part in an informal visitation with his one-year-old child, according to the Sacramento Bee. Refusing to give the child back to his ex-girlfriend at the end of the visit, the man began holding the infant hostage at knifepoint and barricading himself in a bathroom.
Another older child who was in the apartment called 911 while the parents continued to argue. Deputies with the Sacramento County Sheriff's Office could hear a woman crying and a dog barking in the background of the call. Sheriff's spokeswoman Kionna Rowe told the Bee that deputies attempted to communicate with the man once they arrived and eventually noticed that he appeared to be setting small fires in the bathroom.
Local firefighters were called to the scene once deputies noticed smoke pouring out of the ground-floor apartment. Responders from the Sacramento Metropolitan Fire District used an ax to cut their way into the bathroom from a neighboring unit, where the father and child were found unconscious and rescued.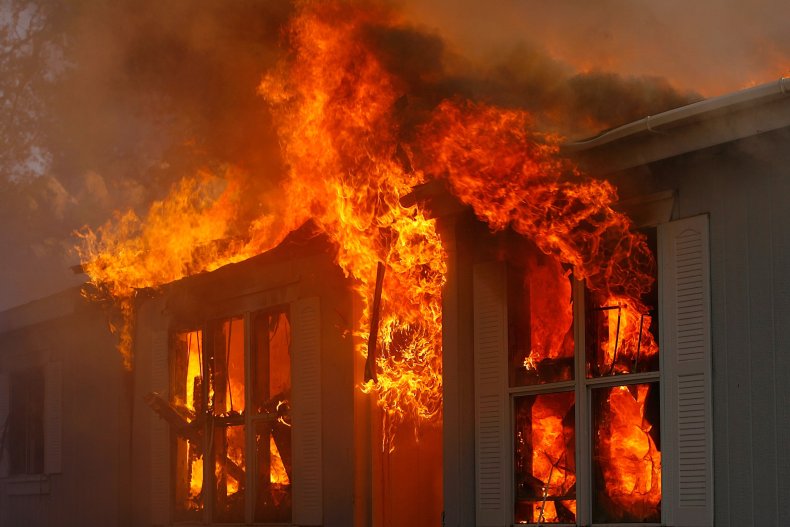 Both the man and the infant were taken to a nearby hospital for treatment and are expected to survive the ordeal. Investigators expect that numerous charges will eventually be leveled against the man once he recovers.
Authorities determined that the man, whose name has not been disclosed, had not seen his child in roughly a year, owing to a restraining order filed against him by his ex-girlfriend. On the night of the incident, the mother relented and allowed the man to visit with his child.
Both the mother and the other child in the apartment suffered no major injuries due to the fire. Three dogs living in the apartment with them also survived. Several nearby units in the Alder Grove apartment complex suffered damage.
"You think these things don't happen, and then they happen in your building," resident Carid Servin told the Bee while she was waiting to re-enter her apartment. "You wake up to the news it's happening in your building. It's shocking."
Another resident, Raul Ibarra, told the outlet that earlier in the night he had witnessed an officer with an AR-15 walk by his unit. Later in the night, he was told to evacuate the building by fire personnel.
Newsweek reached out to the Sacramento County Sheriff's Office for comment.