Man Hunting Deer on Private Property Shoots Texas Sheriff's Deputy, Flees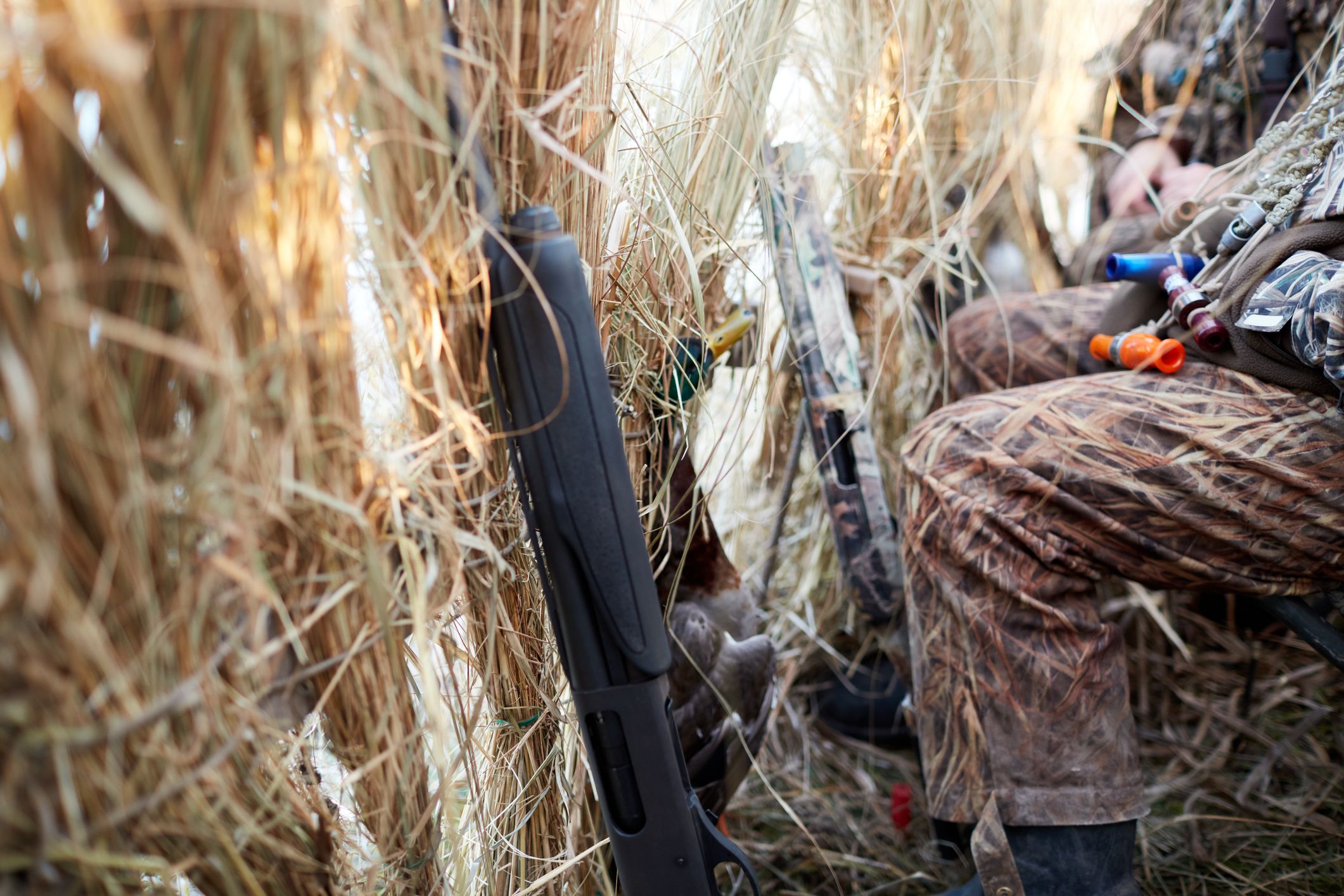 A Texas sheriff's deputy was taken to hospital on Monday after he was shot while responding to a call about a man who was seen hunting on private property.
Police in Parker County, Texas, are now searching for the suspect who reportedly discharged his weapon after being approached by the law enforcement officer and fled the scene.
The owner of the land—near the 4700 block of Cattlebaron Road—called 911 for assistance at roughly 5:30 p.m. on Monday after seeing a trespasser, the Dallas Morning News reported.
When the deputy arrived 15 minutes later, he discovered the suspect had been setting up a deer blind, which is a device hunters use for concealment.
Sheriff Larry Fowler told the Fort Worth Star-Telegram that the deputy was hit in the leg and taken to hospital, where he is expected to make a recovery. The officer was not immediately named by the department because his family had not yet been notified about the incident.
According to CBS 11 (Dallas Fort Worth), the injured deputy is 27 years old and has been employed at the the Parker County Sheriff's Office for two years. Citing unidentified police officials, CBS 11 reported that the shooter had likely been in a tree at the time of the attack.
That hypothesis was backed up by sheriff Fowler, who told Fox 4 News: "The angle of the bullet tells me that this guy was right above him. I am thinking this guy may have been in that blind and then saw this officer coming on the property and he might have [went] up a tree.
Fowler added: "The scary part of this is [that from] a misdemeanor—trespassing—we now have attempted murder. That is scary. Very scary." The shooting suspect remains at large.
It is not the first hunting incident reported this week. On Sunday, a 72-year-old woman was shot and killed by a deer hunter in the Yale area who said he mistook her for one of the animals, according to Johnson County Sheriff's Office.
On Saturday, a Nebraska man fatally shot his own father during a hunting trip. The Douglas County Sheriff's Office said officers who traveled to the scene met Joshua McArtor, 37, who told them he had accidentally shot his dad, later identified as Stacy McArtor, aged 58.
"Joshua stated that as his father was exiting a tree stand from deer hunting, he handed Joshua a rifle butt-first," explained Captain Wayne Hudson with the Douglas County Sheriff's Office, local outlet KE-TV reported. "The rifle had a round in the chamber and the safety was off."