Man Jailed for Aggressively Provoking a Bison in Viral Video: 'I'm Sorry to the Buffalo'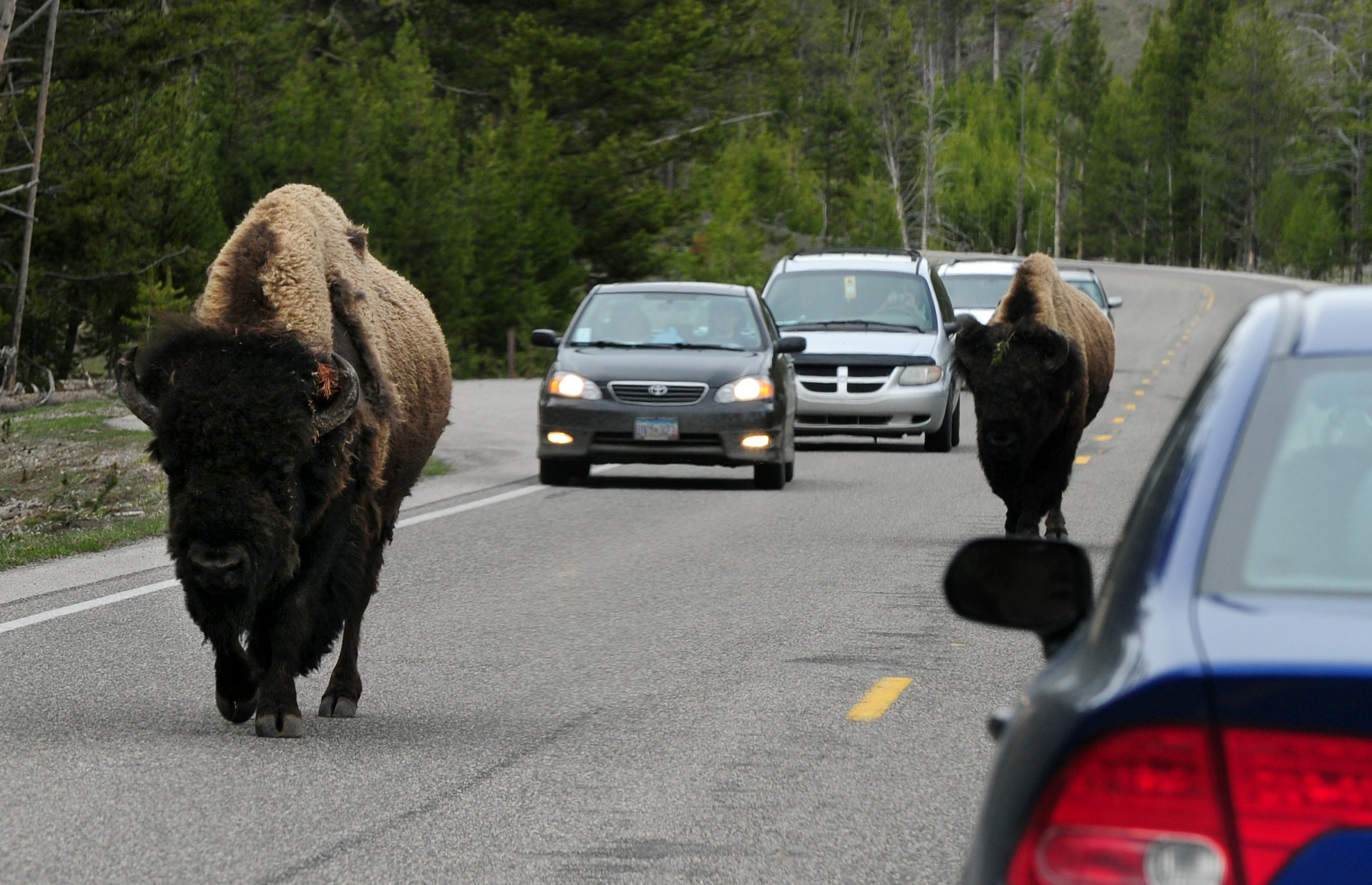 A man who went viral after being filmed taunting a bison in Yellowstone National Park has apologized while being jailed for a string of offenses, according to reports.
Raymond Reinke, 55, from Pendleton, Oregon, has been sentenced to 130 days after admitting four charges of misconduct in national parks related to a series of crimes towards the end of July.
One of the offenses he admitted was disturbing wildlife in an incident that was viewed more than 10 million times after being posted online.
Reinke was recorded waving his arms at the bull bison while it was crossing the road at the Yellowstone National Park on July 31, with the animal eventually charging at him.
"You chased and hounded the bison. You're lucky the bison didn't take care of it, and you're standing in front of me," Judge Mark Carman told Reinke upon sentencing, reports ABC Fox Montana.
The defendant apologized for his behavior in court. "I'm sorry to the buffalo. He didn't deserve what I did to him. I'm sorry, I really didn't mean to hurt that buffalo," he said.
Authorities launched a manhunt for Reinke in the wake of the incident with the bison, which was the third crime he was accused of committing while traveling to multiple national parks over the previous week.
On July 28, he was arrested by law enforcement rangers at Grand Teton National Park for drunk and disorderly conduct and spent the night in the Teton County Jail, the National Park Service said in a statement.
Upon his release, he drove to Yellowstone National Park, where rangers stopped his vehicle for a traffic violation on July 31.
Officers said Reinke appeared to be intoxicated and was cited for failure to wear a seatbelt. It is believed Reinke went on the harass the bison after this traffic stop.
He was eventually arrested at the Many Glacier Hotel after police were called to reports of two guests who were arguing and causing a disturbance. Reinke, who described himself as an alcoholic, was later cited with a series of charges, including public intoxication.
He has now been sentenced to 60 days for harassing wildlife, 60 days for interfering with law enforcement and 10 days for disorderly conduct, given credit for the 21 days he has already served behind bars following his arrest on August 2.
He has also been banned from Grand Teton, Yellowstone and Glacier national parks for five years and forced to attend drug and alcohol treatment, reports the Associated Press.