Man Jailed for Three Years for Throwing Hot Coffee at McDonald's Drive-Thru Worker
A man who threw hot coffee at a McDonald's drive-thru worker in Ohio after she accidentally handed him the wrong order has been jailed for three years.
Joseph Deluca, 54, was sentenced on Tuesday after he admitted to assaulting the McDonald's employee. He also admitted to assaulting a co-worker in a separate incident, the Cuyahoga County Prosecutor's Office said.
Deluca pleaded guilty to felonious assault for the incident in February involving the McDonald's employee and was sentenced to three years. He also pleaded guilty to aggravated assault for the attack on his co-worker and was sentenced to 18 months in prison, to be served concurrently.
Prosecutors said Deluca had ordered a coffee at a McDonald's restaurant near Clark Avenue and West 32nd Street in Cleveland, Ohio, on February 19. When he pulled his vehicle up to the drive-thru window, the 48-year-old employee handed him two cups of coffee before realizing he had only ordered one.
When the worker asked to see his receipt, Deluca got out of his car, yelled obscenities at the woman and threw both cups of coffee at her before driving off, prosecutors off. She had to be taken to hospital and treated for first degree burns to her face, neck and shoulder, prosecutors said.
Her co-workers called Cleveland Police, who were able to confirm Deluca's identity and license plate after reviewing surveillance footage.
Four months later, Deluca struck a 50-year-old man with his vehicle near Broadway Avenue and East 71st Street. After hitting the victim, Deluca got out of car and began kicking the man before he was able to flee and alert police.
The subsequent police investigation revealed the man, a co-worker of Deluca's, had been targeted for reporting a prior altercation between Deluca and another employee to their employer.
Deluca was also ordered to serve three years of probation after his release, according to Cleveland.com.
The website reported that Deluca—who has more than 20 prior convictions on charges including vandalsim, intimidation, burglary and grand theft— had faced up to 10 years in prison after pleading guilty to the offenses in October. His lawyer Ralph DeFranco wrote in court filings that Deluca has anger management issues and has been diagnosed with bipolar disorder, the website reported.
After his sentencing, Cuyahoga County Prosecutor Michael C. O'Malley said: "Deluca appears to have an inability to control his temper. Hopefully he uses the next three years to learn to correct that problem."
Newsweek has contacted McDonald's for comment.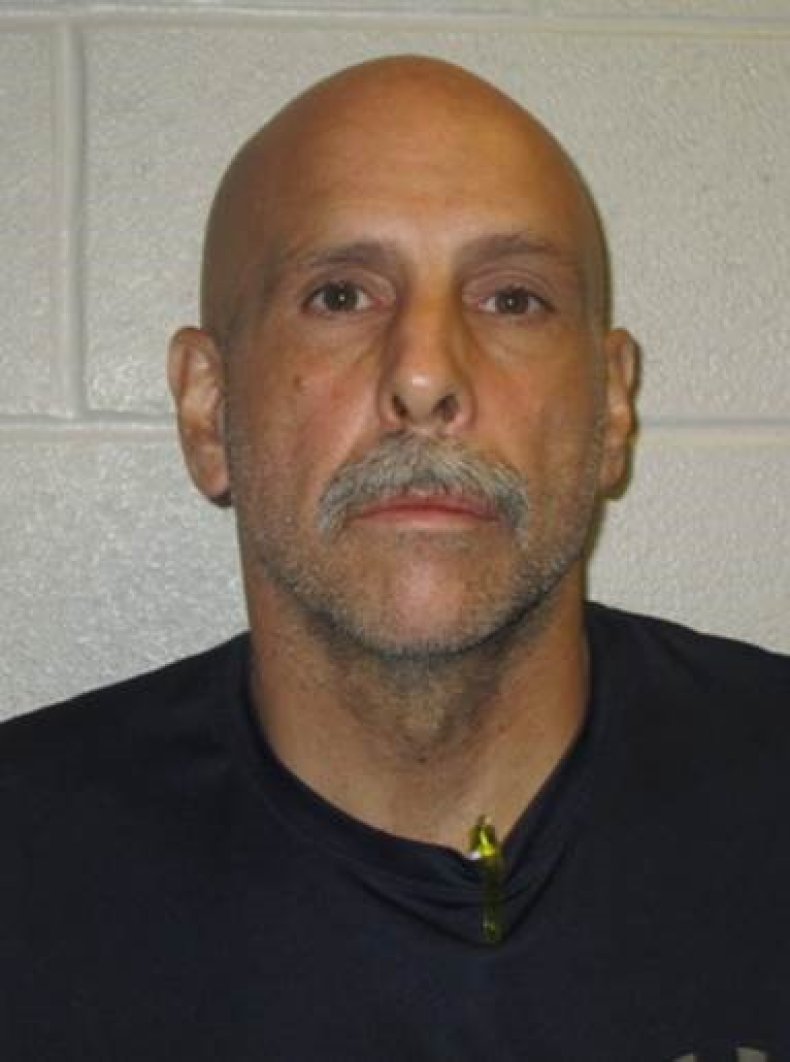 Man Jailed for Three Years for Throwing Hot Coffee at McDonald's Drive-Thru Worker | U.S.