Man Jailed for Partially Decapitating Teenage Mom in 'Frenzied' and 'Ferocious Attack'
A man in Perth, Australia, was sentenced to life with a 19-years minimum for the "spontaneous" murder of his teenage partner—a crime he admitted to in July but claims was an act of self-defense.
During a "frenzied" attack on December 30, 2017, Junior Fayiah Carlos, 27, stabbed Christine D'Cruz, 19, 35 times, ABC reports. D'Cruz's body was found by paramedics the following day, partially decapitated in the bathroom of her home, underneath an infant car seat and stroller.
Justice Joseph McGrath, a judge for the Supreme Court of Western Australia, described the attack as a "spontaneous act of violence."
"The stabbing was clearly done with ferocity," he said, 7News reports. "The deceased should have felt safe in her home."
Carlos has claimed the attack was an act of self-defense and his lawyers have said he was acting under the influence of alcohol and drugs (including methamphetamine, cannabis and sleeping pills).
He is said to be suffering from "substance abuse delusional disorder," with little memory of the event.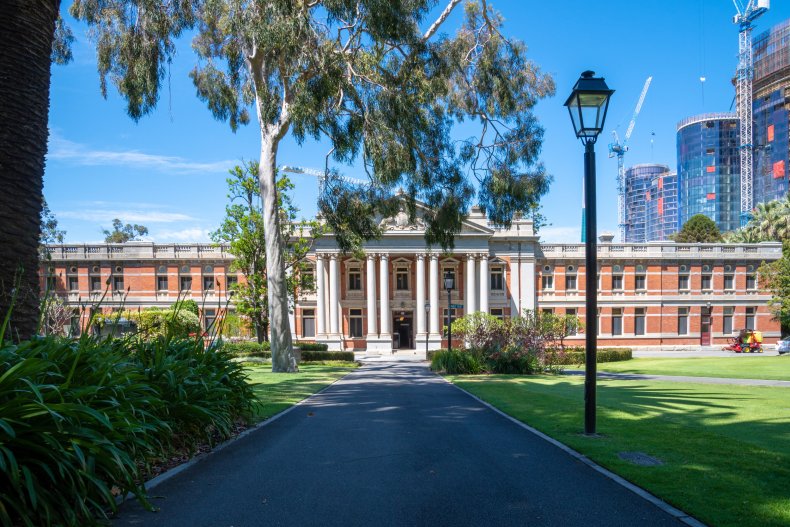 The attack took place two weeks after D'Cruz received a restraining against Carlos—her partner of two years and the father of her baby girl—with whom she had a troubled and violent relationship. According to family accounts, she was frequently seen with bruises and other injuries. In spite of her decision to request a restraining order, she continued to see Carlos.
According to ABC, on the night of her murder, the couple were arguing about the paternity of D'Cruz's child with Carlos questioning D'Cruz 's fidelity. The situation escalated with D'Cruz reportedly throwing a bottle of alcohol at Carlos and taking hold of a kitchen knife.
The prosecutor, Craig Astill, told the Supreme Court Carlos disarmed D'Cruz and proceeded to attack, stabbing his partner 17 times in the face and 18 times in the neck.
After the incident had taken place, Carlos went to sleep, not notifying anyone of what had happened until 15 hours later when he called a friend and told him "she's dead."
When time already served is taken into consideration, Carlos will be eligible for release from 2036. In the meantime, D'Cruz's family is working with domestic violence campaigners to seek an inquest into the way the case was handled by authorities.
According to the Australian Institute of Health and Welfare, 1-in-6 women and 1-in-16 men in Australia have experienced violence of a physical or sexual nature by a partner or former cohabiting partner.
Meanwhile, statistics collected by the National Coalition Against Domestic Violence (NCADV) reveal as many as 1-in-4 women and 1-in-9 men in the U.S. have experienced physical or sexual violence or have been stalked by a partner or former partner, with women aged 18-to-24 being the most affected.