Man Allegedly Kidnapped and Tortured Sister for Two Years, Leaving Her Unable to Communicate or Walk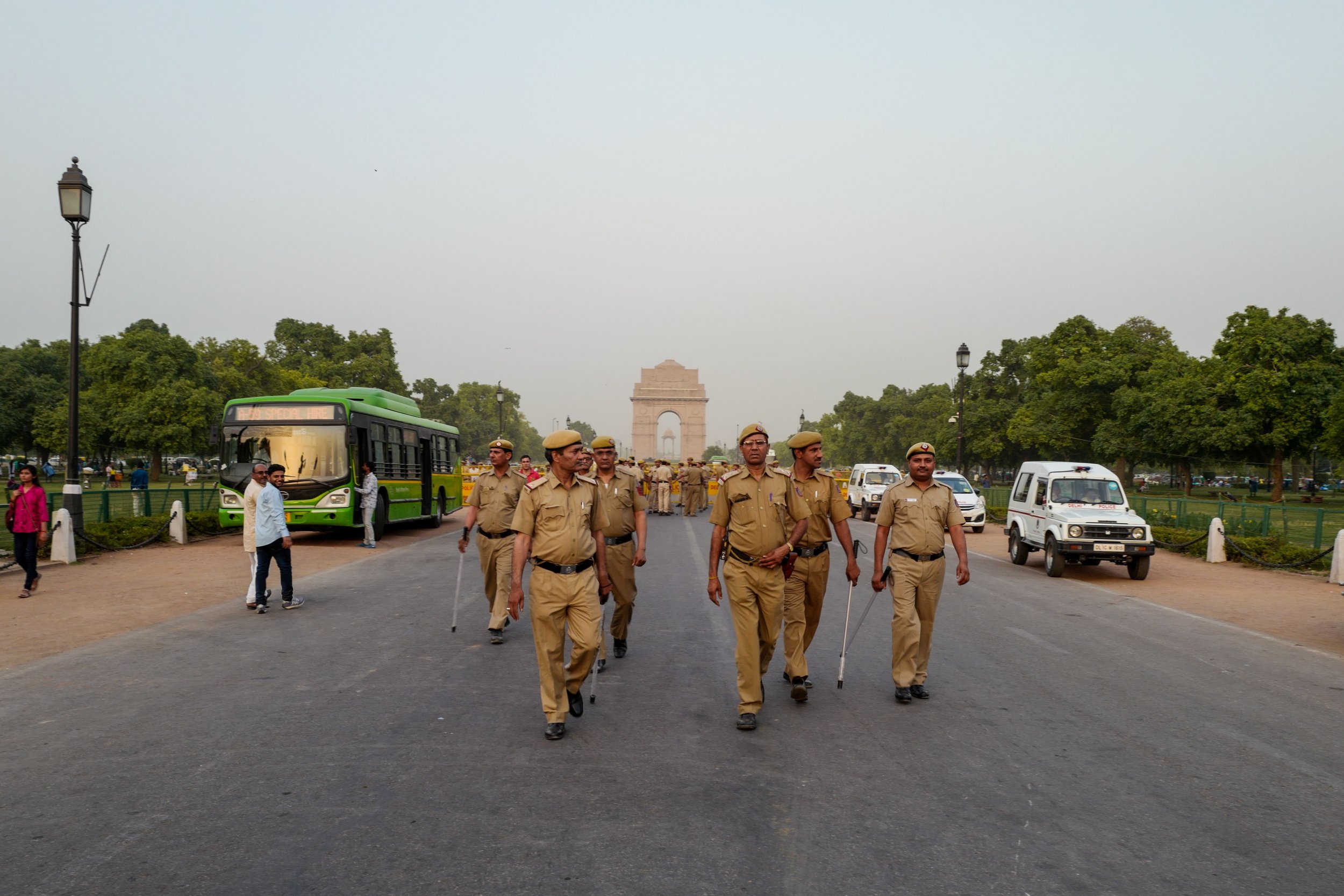 Police in India have rescued a captive woman and accused her brother and his wife of locking up and torturing her for two years.
Police and officials from the Delhi Commission for Women found the unnamed woman chained up on the terrace of her brother's house in New Delhi Tuesday after the DCW received a tip from a neighbor, the BBC reported. Police said she had been starved and could not walk, communicate or even recognize people. They arrested her brother and his wife and are now investigating the circumstances of the alleged kidnapping and torture.
The head of the DCW, Swati Maliwal, told the BBC the woman "is 50 years old, but she looks 90." Officers found her "lying in her excreta," Maliwal added. "Her starvation is so extreme that she was unable to look after her basic needs." The Times of India gave the woman's age as 52 and said she is mentally disabled.
When DCW officials arrived at the Delhi home to investigate a neighbor's complaint, the brother and his wife refused them entry. The officials called the police, but the brother and his wife continued to block the door when they arrived at the scene. The standoff lasted for around an hour, according to The Times.
Meanwhile, police climbed from a neighboring house to the terrace, where they found the chained woman "in extremely poor condition," Deputy Commissioner of Police Rajneesh Gupta told the BBC.
The neighbor who reported the situation told the DCW that the captive woman began living with her brother after their mother died. She alleged the man never let neighbors meet his sister, keeping her condition a secret.
The Times said the rescued woman told police she was given a piece of bread once every four days but rarely provided with water. Instead, she was forced to collect rainwater to hydrate herself.
The DWC launched in 1996 to investigate safety matters related to the women living in India's capital. The safety of female Indians has become an important topic in recent years, driven by widely covered rape and sexual harassment cases.
Though certain areas of the country have undergone rapid modernization in recent decades, traditionally rigid social frameworks deprive many women of personal freedoms and opportunities, especially in less developed rural areas.
According to U.N. Women, the country ranks 125th in the world for gender equality, with access to education, domestic violence, human trafficking and child marriage all persistent issues.