Man Kidnapped, Nailed Inside Coffin and Cremated in Bizarre Murder Plot
A mentally disabled victim was kidnapped, force-fed alcohol and killed before being sealed inside a coffin so a wealthy Chinese family could cremate his corpse instead of their dead relative.
The Huang family from Shanwei in China's southern Guangdong province paid 107,000 Chinese yuan ($16,300) for the substitute corpse in order to fulfill the relative's dying wish of having a traditional burial in a city, where cremations have been mandatory since 2012 for the sake of saving land.
According to court documents, the convicted murderer, also surnamed Huang but no relation, was contacted via two middlemen, surnamed Dai and Wen. The former was approached by the brother of the wealthy deceased, who had died of cancer on February 19, 2017.
Dai had Wen arrange someone to find a suitable substitute corpse, and Huang found his target less than two weeks later in the nearby city of Lufeng, roughly 30 miles northeast of Shanwei.
A judgment by Shanwei Intermediate People's Court said Huang came across the lone victim, Lin, 36, on March 1, 2017. Lin, who was born with a mental disability, was collecting recyclable bottles by the roadside in order to sell for change and buy cigarettes.
Huang tricked the victim into his white van and purchased six bottles of baijiu—a potent distilled grain alcohol—which Lin was forced to drink until he became unconscious. He was driven to a predetermined area, placed inside a coffin, killed and sealed in with four nails, the document read.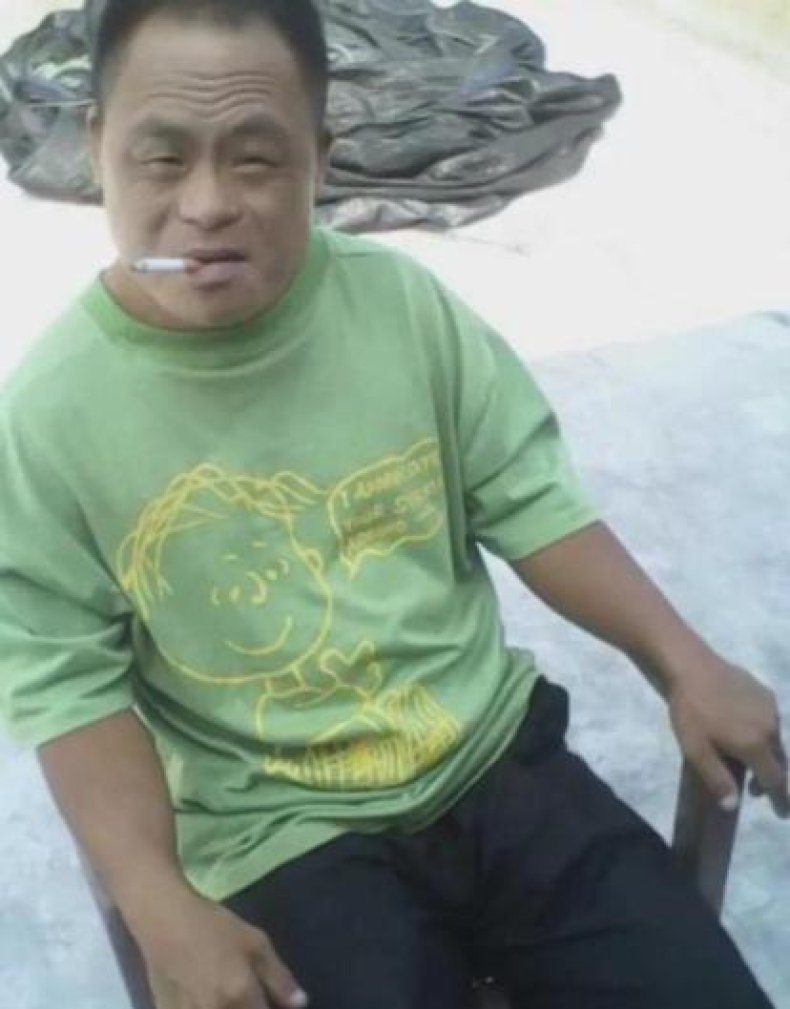 The Shanwei court said Huang then contacted Wen, informing him that the coffin was ready to be switched with that of the wealthy family's dead relative. Lin's body was sent to the local crematorium on March 3, 2017, while the family's relative was given a traditional burial in a secret location.
The brother who had paid for the corpse switch later left Lin's ashes in a public cemetery, where they were buried by a caretaker together with other unmarked or unidentified urns, according to the judgment.
Huang—caught in November 2019 after investigators solved the missing person case with the help of traffic cameras—was given a two-year suspended death sentence last September, which he appealed.
The verdict was upheld by Guangdong Higher People's Court last December, when judges threw out his defense of involuntary manslaughter—claiming Lin had "died of a sudden illness while drunk."
The high court, while ultimately unable to detail Lin's precise cause of death, said there was no evidence to support Huang's appeal plea.
According to the provincial court documents, Huang told judges: "I saw [Lin] unconscious; he had drunk himself to death."
The murderer said he drove the victim's body to a nearby mountain, "put him in the coffin and covered it with leaves so nobody would find it."
According to the prosecution, 90,000 Chinese yuan ($13,700) of the fee went to Huang, while the remainder was split between Dai and Wen.
Wen—now deceased—had claimed he and the dead relative's brother knew nothing about the source of the substitute corpse. Cases against the brother and both middlemen resulted in no punishment due to the "minor" nature of their crimes, documents showed.
Meanwhile, the amount paid to Huang was seized by the state, and a civil suit filed by Lin's mother was dropped last August after the murderer agreed to pay the family 70,000 ($10,700) in damages.