When you're driving on the highway, you can reliably expect to encounter obstacles such as flat tires and tree limbs. But a bear?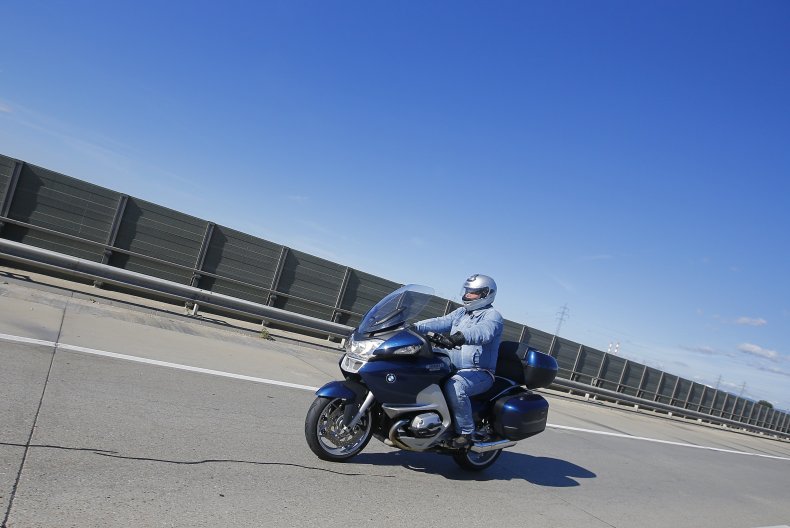 On Saturday night, Connecticut man Thomas Kovalik was riding a 1995 Harley-Davidson on Route 222 in the town of Harwinton when he collided with one of the massive animals. The force of the collision sent Kovalik flying into the air. Connecticut State police eventually discovered the 65-year-old Plymouth resident and apparent motorcycle enthusiast in the road, according to The New York Post, and arranged for his transport to Charlotte Hungerford Hospital in Torrington. There, medical professionals pronounced Kovalik dead. While the nature of his injuries was not made public, the police are investigating the accident, according to NBC Connecticut.
Black bears are a relatively common sight in Connecticut, particularly in the northwestern region of the state. That region includes Harwinton, the town where Kovalik was killed. In 2019, for example, the Connecticut Department of Energy and Environmental Protection's (DEEP) Wildlife Division recorded 7,300 sightings in 150 of the state's 169 towns, according to the DEEP webpage.
While bears rarely display aggression toward people, they may attack pets, livestock, and beehives. As their numbers have increased, reports of interactions and conflicts between bears and humans have as well, according to the webpage. DEEP advises against approaching or feeding the predators for this exact reason.
On Reddit, commenters expressed shock at Kovalik's fate. One observed the animals are out in force right now.
"Ton of bears in CT this year. My parents have them in their yard every couple days now and hearing the same thing from other people," they wrote.
Others inquired after the bear.
"Did the bear survive?" one asked.
"How is the bear doing?" another queried.
Many remarked on the sheer strangeness of the circumstances surrounding the accident.
"Bless this man, but you know what? I ride, & I would love to go out this way. No bs," one declared.
"I'm a fisherman and always wanted to go out like Quint in Jaws," another admitted.
While such encounters may seem few and far between, they're more common than you might think. As yet another commenter pointed out, similar incidents occurred in Florida in March 2021 and Massachusetts in November 2013. In the former, the bear died as well.
Not all necessarily end in death, either. Just last month, a 50-year-old male motorcyclist and his 58-year-old female passenger struck a bear on State Road 59 in Jefferson County, Florida. Both were hospitalized for "serious injuries," according to The Tallahassee Democrat.