Man Killed in First Fatal Texas Alligator Attack in Two Centuries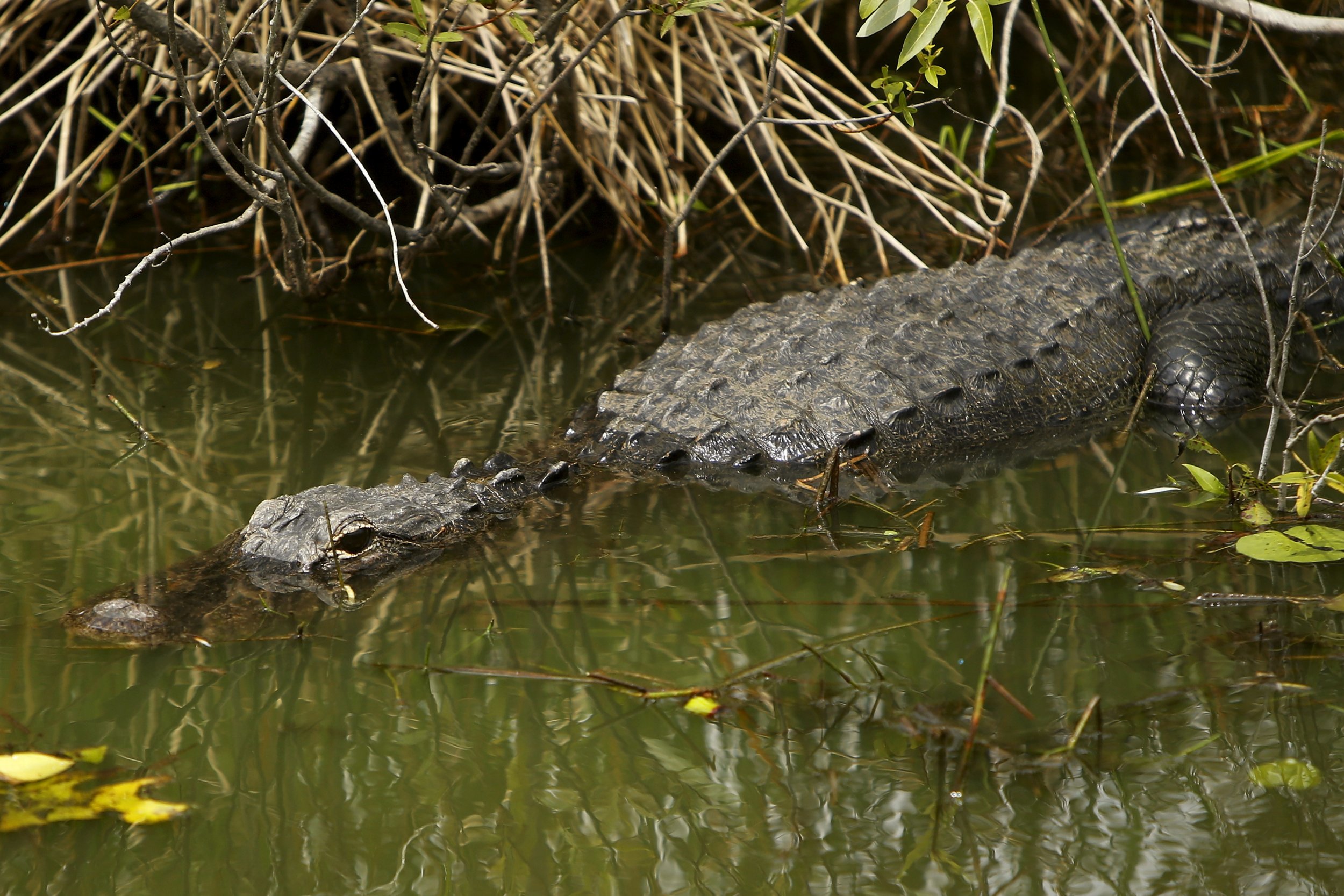 A 28-year-old Texas man perished early on Friday morning after an alligator bit him in a bayou, reports CBS News. The man had been swimming in Burkart's Marina in the southeast Texas town of Orange, near the border with Louisiana, around 2:30 a.m. on Friday. He was then attacked by a massive alligator shortly after jumping in, according to witness reports.
Two hours after the incident, the Texas game warden, sheriff's deputies in tow, found his body not far from where he was attacked. The man has not yet been identified.
Authorities have said that the man wasn't alone and that he was swimming with a woman. According to KFDM News, she jumped in after hearing his pleas for help from the dock. She felt something brush against her—likely the gator's tail—but wasn't hurt.
The pair had been seen at the marina bar beforehand, according to witnesses. The man took off his shoes and shirt, even after he had been warned him not to jump in.
This marks the first fatal alligator accident in Texas State Game Warden Mike Boone could recall, reports KFDM. According to The Houston Chronicle, this gator attack marks the first one in two centuries. The area is marked by signs reading 'No Swimming: Alligators.'