Man Killed by Truck Driven by His Pet Dog, Inquest Hears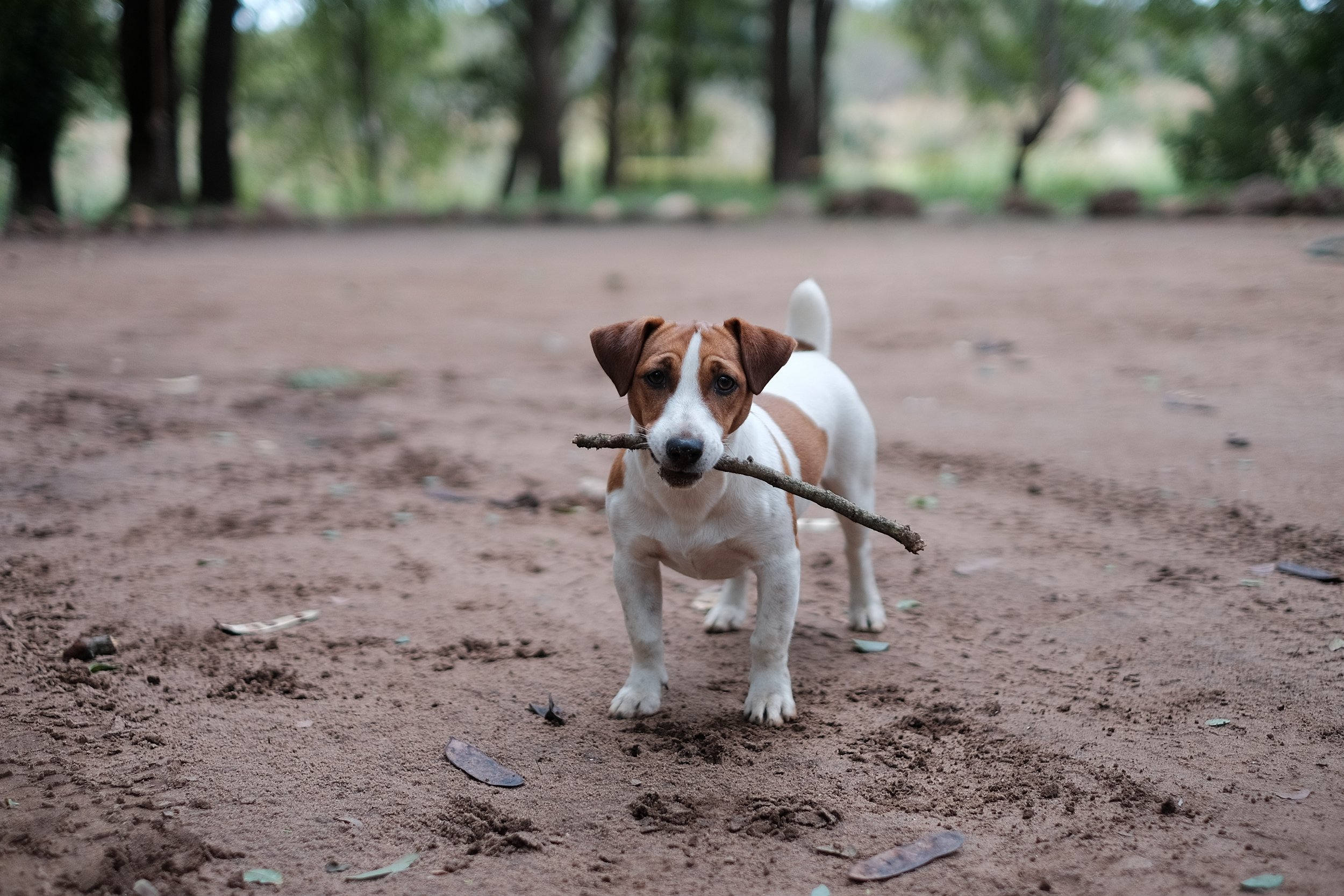 A farmer was crushed to death by a forklift truck after his dog pushed a lever in the vehicle, an inquest has heard.
Derek Mead, 70, was building a rockery near a pond at his home in Weston-super-Mare, Somerset, U.K., on June 4, 2017 when he was killed, The Bristol Post reported.
It is believed the multi-millionaire dairy farmer had driven his mounted truck to the entrance of his property so he could open the gate. Mead left the vehicle in neutral for a moment, with the handbrake off and the engine running, Avon Coroner's Court heard, according to BBC News.
When the vehicle suddenly moved forward, he was crushed between the truck and a metal gate.
At the time, his pet Jack Russell was in the cab, and is believed to have hit the shuttle lever which moves the vehicle forwards and backwards.
Mead's son Alistair found his father's body. He was traveling to his father's house with his wife and children when he spotted the machine at the gate.
Mr Mead said according to The Bristol Post: "We stopped and I could see dad's legs at the front of the machine."
It seemed his father had ducked to try to avoid the collision, and a bucket tipped up and pushed against his chest..
"The engine was still running on the machine and the handbrake was off. Inside the cab was my dad's dog," he said.
A health and safety investigation later revealed the truck was working correctly.
Simon Chilcott of the Health and Safety Executive, the U.K government's agency in charge of monitoring health and safety in the workplace, told the court the dog pushing the lever was the only "reasonable explanation" for the incident, BBC News reported.
He explained the shuttle lever can be moved "inadvertently."
It was unclear whether the dog had jumped up to check where his master had gone, or put his paws up on the door to await Mead's return, explained Chilcott. "It seems most likely that he has collided with the lever."
He said, according to The Bristol Post, Mead was a "perfectly competent" farmer and there was "no question of his ability to drive such a machine."
Assistant coroner Dr. Peter Harrowing described the incident as a "tragic accident," BBC News reported.
First responders attempted to save his life, but he was pronounced dead at the scene. A post-mortem revealed Mead died of a vertebrae fractures and traumatic asphysxia.
Mead had farmed for decades before he died, and worked on 1,600 acres of land across eight farms, according to The Bristol Post.