Man Kills Bizarre Ocean Sunfish by Dragging It Out of Water and Sitting on It
A man killed a threatened ocean sunfish on Wednesday after dragging it out the sea and resting on top of it, according to reports.
The incident occurred at a beach in Roquetas de Mar, Almería province, southern Spain, and local police are now investigating the matter as a potential criminal offence, Spanish news outlet Diario de Almería reported.
Ocean sunfish are very large, bizarre-looking fish that have a habit of floating on their side at the surface of the water in order to bask in the sun's rays.
These animals are the heaviest bony fish in the world, weighing as much as 5,100 pounds, according to conservation non-profit Oceana. Unusually, they have no tail and instead use their very large dorsal and anal fins to propel themselves. In some specimens, the distance between the top of the dorsal fin and the bottom of the anal fin can reach 14 feet.
They are listed as "Vulnerable" on the International Union for Conservation of Nature's Red List of Threatened Species due to the fact that the global population is likely declining as result of bycatch from fishing.
Ocean sunfish, also known by their scientific name Mola mola, are found around the world in tropical to temperate latitudes, spending most of their time in the open ocean.
However, they sometimes make forays into shallower waters closer to coastlines, as was the case with the fish killed in Spain.
The fish in question had been spotted three days before it was killed by the man in the waters off Roquetas de Mar, although it was initially mistaken for a shark, according Asociación Equinac—a non-profit that is authorized to rescue stranded marine animals in the Province of Almería.
After receiving reports of the sightings, the non-profit posted an announcement on social media to "leave the fish in peace." The animals are docile and pose no threat to humans, they said.
However, when the fish came close to La Romanilla beach in Roquetas de Mar on Wednesday, a man decided to take it out the water and rest on top of it, with the animal likely dying of asphyxiation soon after.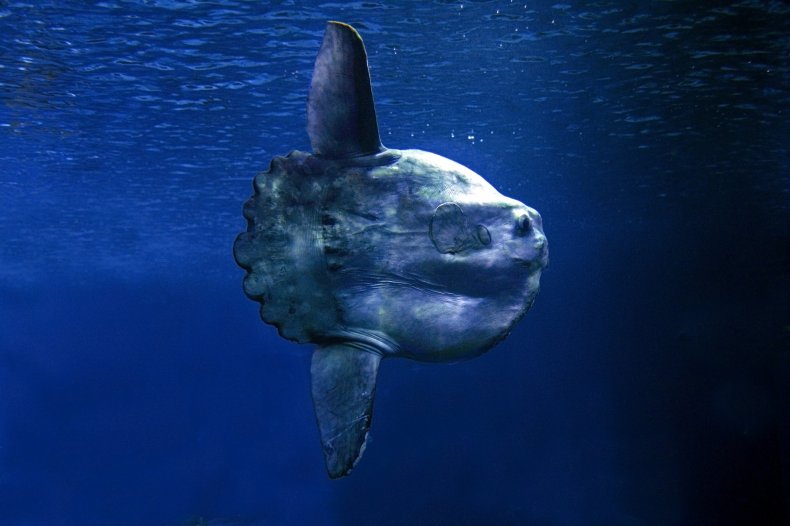 In a video of the incident posted on social media, an onlooker can be heard asking the man to return the fish to the water, saying he was "mistreating" the animal.
Spain's Civil Guard is now investigating the incident and Equinac has also said it will take legal action against the man.
"We do not quite understand why it is necessary to continue repeating the same thing—animals who live in the sea have every right to approach the beach without being harassed, without causing mass hysteria and without having to die at the hands of people like this man," Equinac said in a statement.