Man in Knife Attack After Refusing to Wear Mask Shot by Police in Paris
Security officers have opened fire at a knifeman who threatened them at a railway station in Paris after refusing to wear a mask.
The incident began on Monday evening at Saint-Lazare station after a man was stopped for not wearing a mask and refusing to comply with officers, BFTV reported.
The man is then alleged to have brandished a knife and charged at officers shouting "Allahu Akbar," before he was shot twice in the chest by authorities, according to French media.
The man is said to be in a life-threatening condition following the incident, which took place at one of the busiest stations in Paris.
The man was until now unknown to the intelligence services, local media reported.
A spokesperson for the Paris prosecutor's office told Newsweek that an investigation was opened on Tuesday into the counts of attempted voluntary homicide of a person entrusted with a public service mission, defending terrorism and violence with a weapon. The First District of judicial police are carrying out investigation, the spokesperson said.
France's state-owned railway company SNCF said in a statement: "The two agents used their service weapon to defend and neutralize him.
"The injured individual was taken care of by the emergency services."
There have been a number of knife attacks on police officers in France over the last several months, many of them terrorism-related.
In May, a radicalized French former prisoner on a watch list of potential terrorist threats stabbed a policewoman inside her station in western France and died after police shot them. Interior Minister Gérald Darmanin told reporters at the time that the suspect was flagged in 2016 for radicalization.
In April, police administrative worker Stéphanie Monfermé, a mother of two, was stabbed in the stomach and throat outside the police station where she worked in Rambouillet, southwest of Paris. Her attacker was also shot dead by police. Officials described it as an Islamist terrorist attack.
In 2019, an Islamist working in the Paris police headquarters killed three police officers and one civilian employee.
Back in 2016, a Frenchman of Moroccan origin stabbed a police commander to death outside his home in Paris, and killed his partner, who also worked for the police.
In July this year, French lawmakers adopted two controversial bills to fight terrorism following the spate of attacks. One law gives France's security services more tools to help them keep track of suspected terrorists, especially online. The other aims to combat extremist ideas in French society using a wide range of measures—including toughening conditions for home-schooling and giving the authorities power to shut down places of worship that are seen as allowing hateful or violent ideas.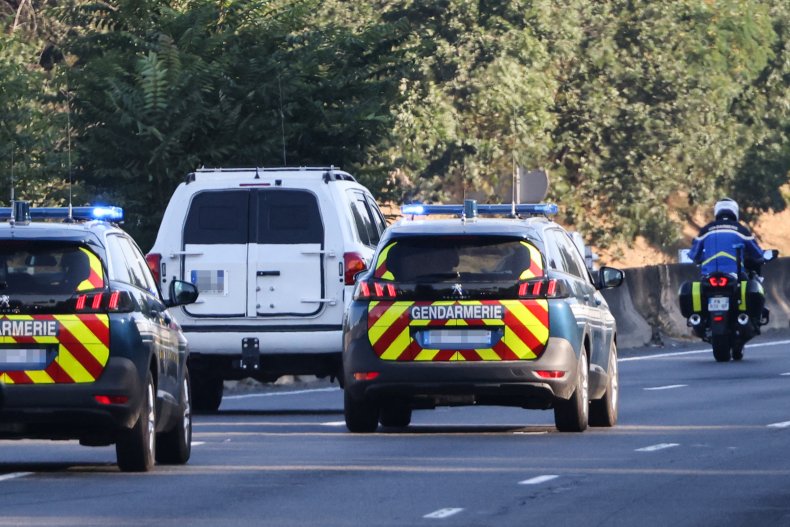 9:42 a.m. ET, 11/02/2021: This article was updated with comments from the Paris prosecutor's office.