Man Late for Flight Storms Tarmac to Fight His Way Onto Plane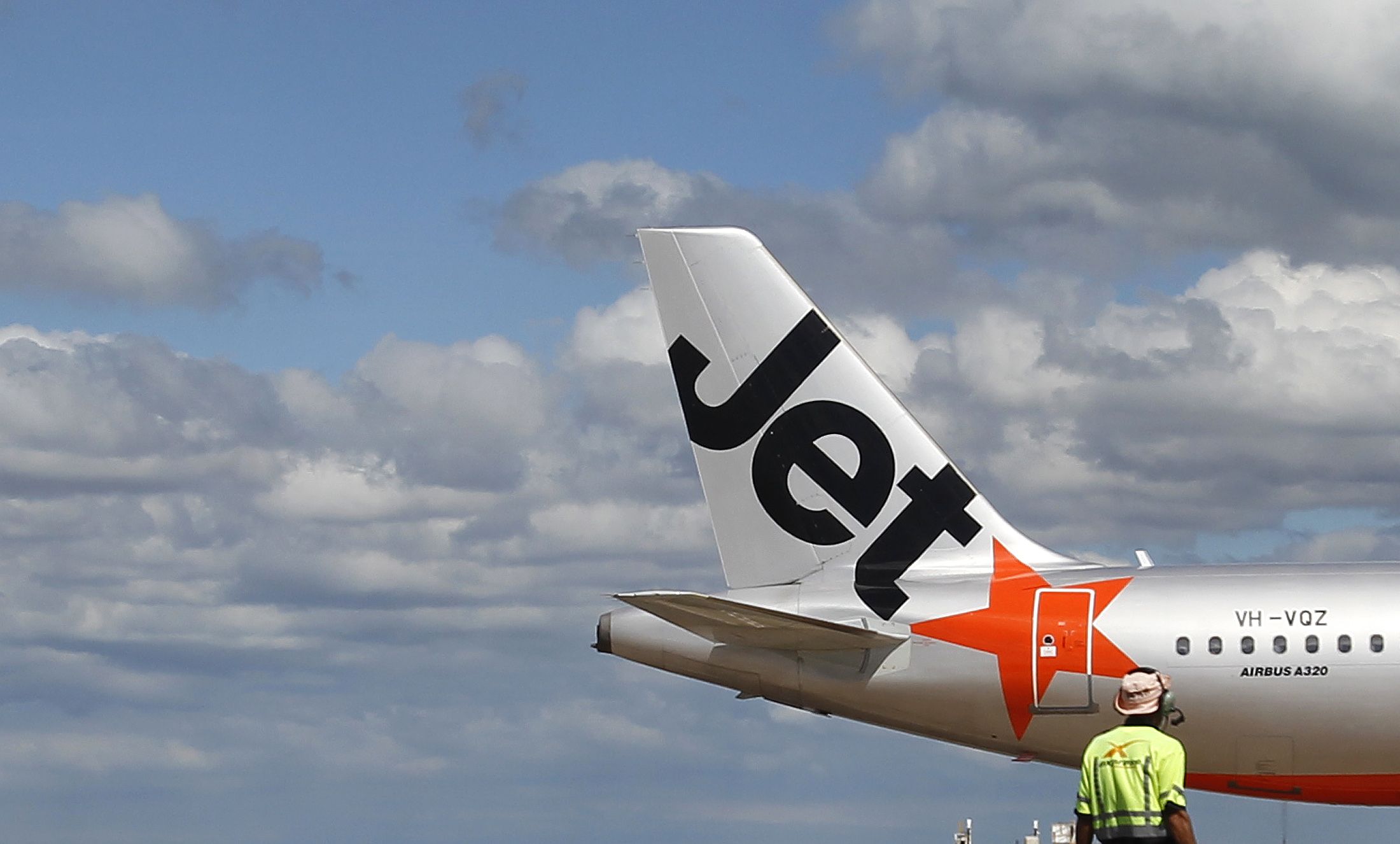 A passenger who missed his flight allegedly assaulted airport staff, stormed the tarmac and attempted to rip the door off of another airplane before he was restrained by security and arrested.
The incredible scene occurred at Melbourne airport on Thursday morning, when Australia Federal Police were called in response to an incident on Terminal 4. The 57-year-old man, whose name was not released by authorities, was reportedly furious at missing a previous flight to Adelaide and began berating Jetstar staff.
He then began smoking in the airport and before running to the nearest gate, pushing the airport crew out of his way. He then stormed the tarmac, where he tried to board a Sydney-bound plane, witnesses told Australian broadcaster 9 News, which obtained footage of the incident.
In the short clip, the man climbed the stairs to the empty plane and attempted to open its door, first simply pulling the handle toward him and then lifting his foot next to the door to give himself a stronger pull as airport crew rushed to stop him.
Unlike a previous security breach at the airport in October, when a passenger was hit with a Taser by the police after he stormed the tarmac to a Jetstar plane and broke a glass panel in an attempt to board it, this time authorities were able to restrain the man without resorting to violence.
"The staff on the ground were amazing. They were just doing their best to restrain him. This is guy was punching them and scratching at them, and they were just trying to hold him back without actually fighting him," eyewitness Susannah Murray told 9 News, adding the incident was "scary" to experience.
A cabin manager and two other crew members were assaulted in the incident, a Jetstar spokesperson told Australian press. The passenger was banned from flying again with the low-cost carrier and or its mother company, Qantas Airlines.
"This behavior is unacceptable, and we have placed an immediate ban on this passenger traveling on all Jetstar and Qantas flights," the spokesperson said.
Australian authorities have recently tightened security in the country's airports after plans for a bomb attack at Sydney airport were foiled in July last year. All passengers will have to go through a body scanner before boarding the flight, and police will be able to ask anyone whom they think looks suspicious to provide identification. Presenting the new measures on Tuesday, Australian Prime Minister Malcolm Turnbull said they were necessary to "keep Australians safe."