Man Leads Police to Body in Walmart Parking Lot After Following Missing Brother's Car, Prompting Arrest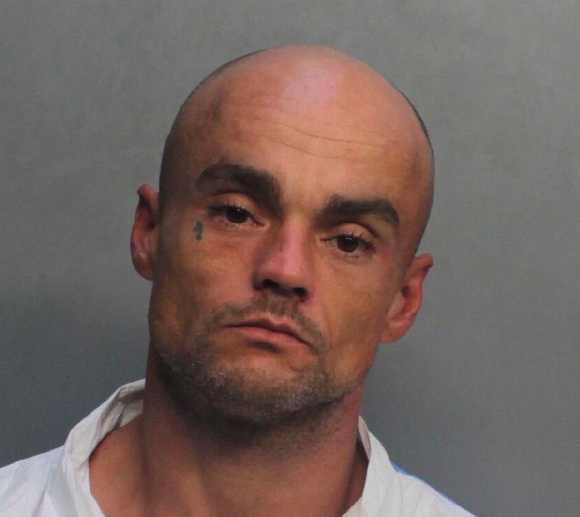 Authorities announced that one person had been arrested after Miami-Dade Police were led to the body of a man in the trunk of a car in a Walmart parking lot. Police found the body after a man claimed he spotted a car he believed belonged to his missing brother.
Authorities said on Friday that 38-year-old Justin Earnshaw had been arrested in connection to a body found in the trunk of a car on Thursday. Earnshaw was one of three occupants found in the car of missing 39-year-old Jose Daniel Munoz, the Monroe County Sheriff's Office confirmed.
Investigators said that a man reported seeing a white Honda Accord he believed belonged to his brother, who was reported missing on Tuesday, according to WSVN.
"The individual sees this vehicle, and he starts following it and he's pretty convinced that this vehicle is the vehicle that belongs to his brother," Miami-Dade Police Detective Chris Thomas said on Thursday.
The man then followed the vehicle from Monroe County to the Walmart parking lot in the area of Southwest 137th Avenue and 288th Street in Homestead, Florida. Thomas said that when police arrived to the Walmart parking lot, they detained three people, including Earnshaw.
Investigators said police officers noticed a foul odor coming from inside the vehicle and came across a "covered-up deceased body" in the trunk of the vehicle. "It was a pretty horrific scene," Miami-Dade Police spokesman Christopher Soweby-Thomas told the Miami Herald.
Police officers took several items from the vehicle, including duffel bags, a plastic shopping bag and what appeared to be a woman's purse, WSVN reported. The Honda Accord was later transported by a flatbed tow truck into the medical examiner's office in Miami, according to the station.
The three individuals detained were taken to be questioned at the police station. Earnshaw reportedly confessed to killing Munoz and claimed the murder occurred in Miami-Dade County, Thomas told the Miami Herald.
Earnshaw faced charges of second-degree murder, cocaine possession and giving a false name after his arrest. Jail records showed Earnshaw was being held on no bond at the Turner Guilford Knight Correctional Center in Miami, Florida.
Police did not release any details about the cause of Munoz's death.