A man in Alabama was recently arrested for leaving flowers next to the grave of his fiancée after the woman's father disapproved of the gesture and signed a warrant for his arrest.
According to local TV station WTVM, Winchester Hagans was arrested in Auburn, Alabama, and now faces charges for littering. Hagens was arrested after the father of his late fiancée, Tom Ford, authorized the arrest warrant.
The charges against Hagans come after his fiance, Hannah Ford, was killed in a car crash in January 2021 just a month after they got engaged, WTVM reported. Prior to her death, Hagan told the station that he had made his fiancée an oath that he intended to uphold.
"Even though she is gone, I promised her I would never bring her cut flowers again," he said, explaining Hannah preferred living flowers. "She was the love of my life, the person I wanted to spend the rest of my life with."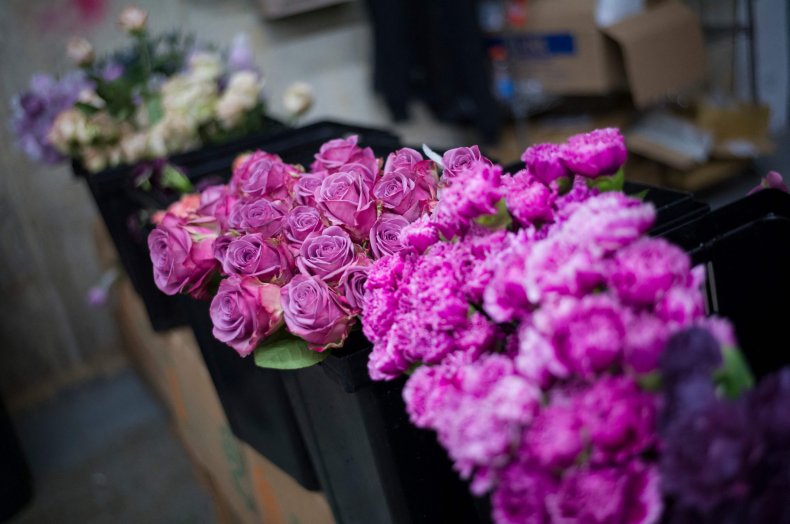 So, in keeping with his promise to Hannah, Hagans created a flower box and inserted her favorite flowers. The outside of the box was adorned with photos of the couple. He then placed the box of flowers next to Hannah's grave.
However, Hagans' seemingly kind and innocent gesture resulted in his arrest. As he was sitting in his vehicle, Hagans told WTVM he was sitting in his car when a police officer came over and broke the news to him.
"The officer came over and said, 'Hey, Mr. Hagans can you step out of the car there is a warrant for your arrest.' I said, 'No, that's impossible there's no way.'"
According to the station's report, Hagans later discovered that the warrant for his arrest was authorized by Hannah's father, Tom Ford, and Hagans added that Tom Ford never made an attempt to contact him before his arrest. Tom Ford has made no public comment regarding his reasoning for filing the littering charges against Hagans, the news station reported.
Hagans also mentioned that he had asked the city prior to placing the flowers next to the grave. He said individuals with the city replied that they only really impose those directives if a family of the deceased raises an issue about a display.
Outside markers, according to the city, are permitted. However, the city, though, does have very specific rules as to what is and isn't allowed on lots and graves. According to the city of Auburn, Alabama's website, "settees, urns, boxes, shells, toys and other similar items may not be placed or maintained on any lot or grave."
Despite his arrest, Hagans doesn't regret his move. If he had to do it all over again, according to WTVM, Hagans said he would create 1,000 boxes of flowers for Hannah.
Newsweek reached out to the Auburn Police Department but did not hear back before publication.