Man Left With $13,000 Bill After Donating Kidney To Family Member
A Nevada man received a medical bill for more than $13,000 after he donated his kidney to his cousin.
Elliot Malin, 29, said there was no hesitation when he received a message that his cousin needed a kidney. Scott Kline, 28, was in end-stage renal failure and had 17 percent kidney function. Doctors told him he could wait up to five years for a transplant if a family or friend did not volunteer.
"The first thing that crossed my mind was that he needed a kidney and I hoped I was a match," Malin told Newsweek. "There was no hesitation in that at all."
Living donors make up 30 percent of organ donation, according to data from the United Network for Organ Sharing. In 2021, more than 6,500 people became living donors, a 14.2 percent increase since 2020.
Organ transplants are covered by the transplant recipient's insurance. However, the insurance does not cover expenses if the donor faces medical problems after the transplant. It also does not cover the cost of travel, child care, lost wages, or lodging.
Malin immediately began the screening process and four months later was notified that he was a match. In June 2021, Malin and Kline underwent the appropriate preparations, testing, and paperwork.
In July, Malin and Kline underwent transplant surgery at the Baylor Scott & White All Saints Medical Center in Fort Worth, Texas.
He said that although the process was a lot, the hospital made the experience as simple as possible. They also informed him that he would not be responsible for any medical costs and that the team had received preauthorization from Kline's insurance, ProPublica reported.
But in September, Malin received a bill in the mail totaling $13,064 from NorthStar Anesthesia. The cost, while surprising, was not worrisome because he knew insurance was covering the costs.
A second notice arrived in October and in December he was warned that his account was "delinquent" and that if he didn't take immediate action, the billing company would attempt "further collection activity."
Malin told ProPublica that after he called the hospital and billing company to complain, there was nothing left to do but wait and see if collections came for him.
It wasn't until January 19, one day after ProPublica reached out to NorthStar, that Malin received a phone call from the CFO of NorthStar saying they would "take care of the bill."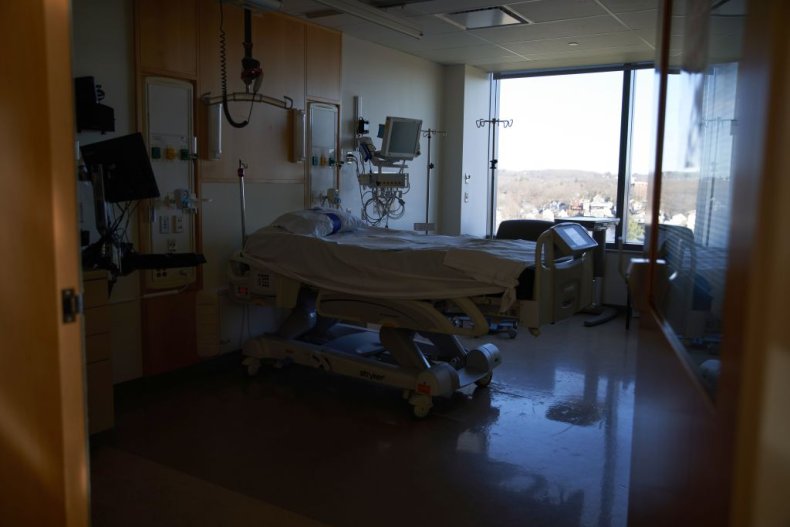 The CFO also told Malin that the billing company never sent him to collections and that it would not affect his credit. ProPublica reported that after Malin's phone call in December, the bill was rerouted to the insurance company but that NorthStar never communicated this with Malin.
A NorthStar spokesperson told ProPublica that the company did not receive any insurance information before the surgery which is why the bill was sent directly to Malin.
NorthStar CFO Kate Stets said the company has adjusted this policy to prevent this from happening to other donors.
A hospital spokesperson told ProPublica that "although billing can be complicated these occurrences are rare."
Malin told Newsweek he still receives bills here and there but most have been taken care of by the insurance company. He said although the situation has been annoying, he does not regret his decision and would recommend people consider kidney donation if they are a match.
"I think I'm a rarity with my experience," he said. "Overall it was amazing and my cousin is in better shape now than he's been in a long time. I wouldn't change my decision, ever."