Video: Man Left for Dead on New York Street After Being Viciously Beaten, Robbed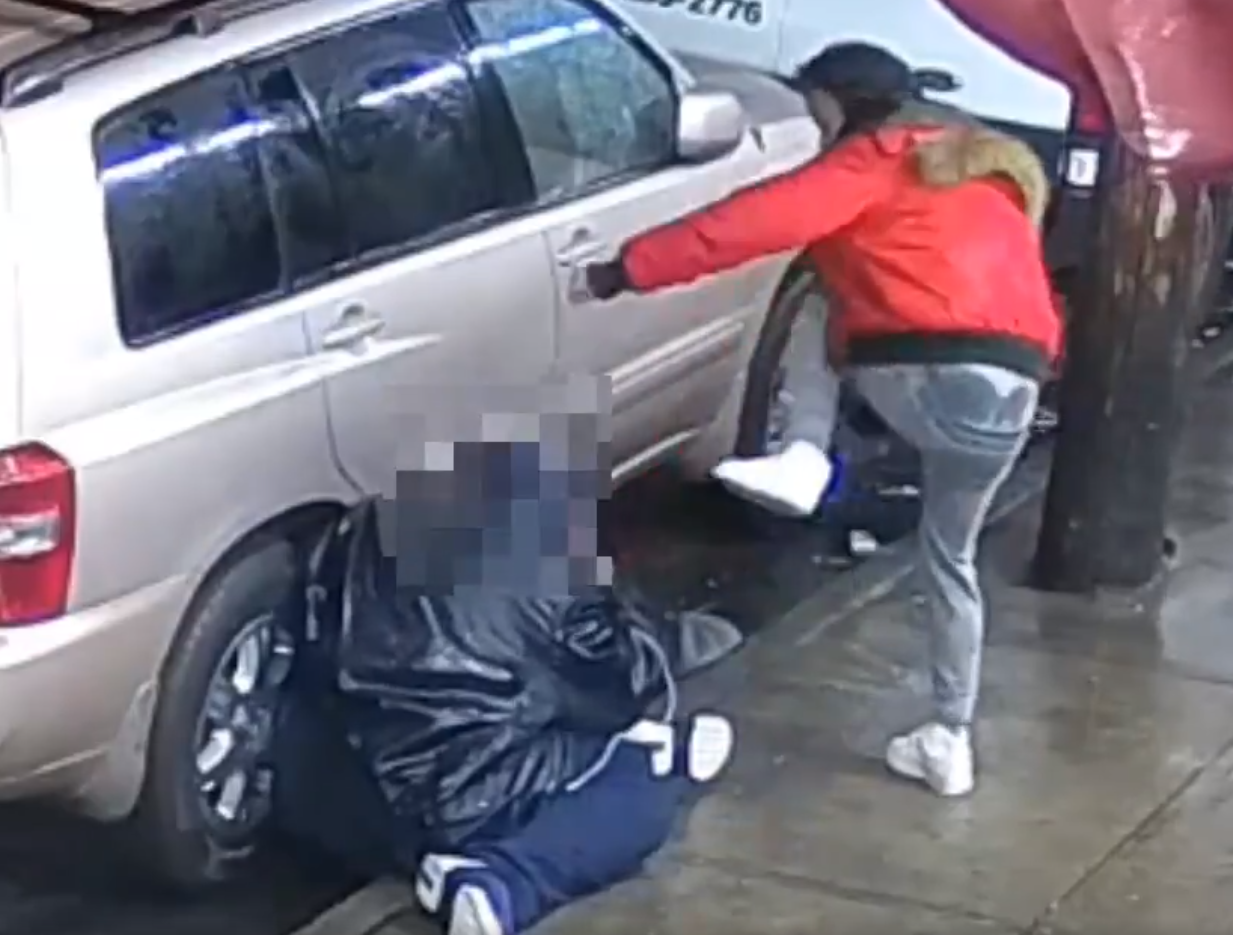 A 38-year-old man was left in a coma after being "viciously assaulted" by a mugger in The Bronx over the weekend, the New York Police Department (NYPD) said.
Officials are appealing for information in relation to the Sunday incident. The victim, who has not been named, was still comatose as of Monday, the New York Daily News reported. On social media today, the department released footage of the incident in an attempt to identify the culprit.
The mugger was described as a Hispanic male, 5'7" and 160 lbs. The attack happened at 3:10 a.m. close to 60 West 183 Street. "The suspect viciously assaulted the victim before taking his property, leaving him in critical condition," police stated. The reward was up to $2,500.
The New York Daily News, citing the NYPD, said the victim had lost his wallet at the time. The mugger approached him and demanded he "hand over the rings on his fingers," it added.
Basheer Alabdi, 19, manager of a deli close to the attack, said of the victim: "His friends in a van just dropped him off. He'd come from a party and he was drunk. He was talking s**t to everybody. I opened the door and the guy was on top of him kicking him in the face. He was covered in blood. He lay there for about 10 minutes. I was the one who called the cops."
The footage showed the mugger approaching the victim and, following a brief conversation, punching him in the left side of the face. The pair are seen struggling for a few moments before the robber again starts smacking him with his fists. One punch lands, sending the victim to the ground. As the victim is lying upright against a car, the culprit fires multiple kicks to the head.
The police clip shows the attacker walking back to collect his hat, which had fallen off during the assault. At the time, the attacker had been wearing a red coat with a fur hood and bright white sneakers. He was seen picking the hat up and kicking the man to the side of his stomach.
According to the New York Daily News, the victim needed a tracheotomy after the attack. He suffered bleeding to the brain and was left in a coma. The NYPD today requested that anyone with information call CrimeStoppers at (800) 577-TIPS.