Man Who Looks Like 'Breaking Bad's' Walter White Wanted By Police on Meth Charges
A man wanted by police in Illinois has gone viral for his uncanny resemblance to Walter White, the methamphetamine-dealing protagonist in hit TV series Breaking Bad.
Much like Bryan Cranston's Walter White (a.k.a. Heisenberg) the man, named Todd W. Barrick Jr., is even wanted on meth-related charges. Specifically, for violating his parole from earlier methamphetamine possession charges, reports KWQC.
Police in Galesburg, Illinois, shared Barrick Jr.'s mugshot on their Facebook page on September 3 and the photo was immediately inundated with comments about the felon's eerily similar appearance to Walter White.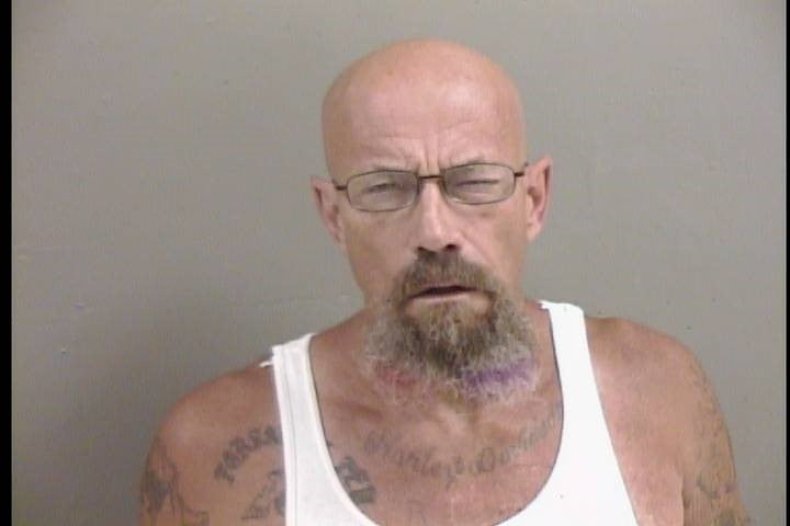 "Have you tried Albuquerque? Perhaps at los pollos hermanos," said one commenter, referring to the New Mexico setting of Breaking Bad.
Another joked, "Brian Cranston is looking rough."
A comment referring to Netflix's upcoming Breaking Bad spin-off movie, El Camino, said: "Well, I guess we have a spoiler for the Breaking Bad movie..."
Cranston played Walter White for five seasons of the critically acclaimed Breaking Bad, which aired on AMC between 2008 and 2013.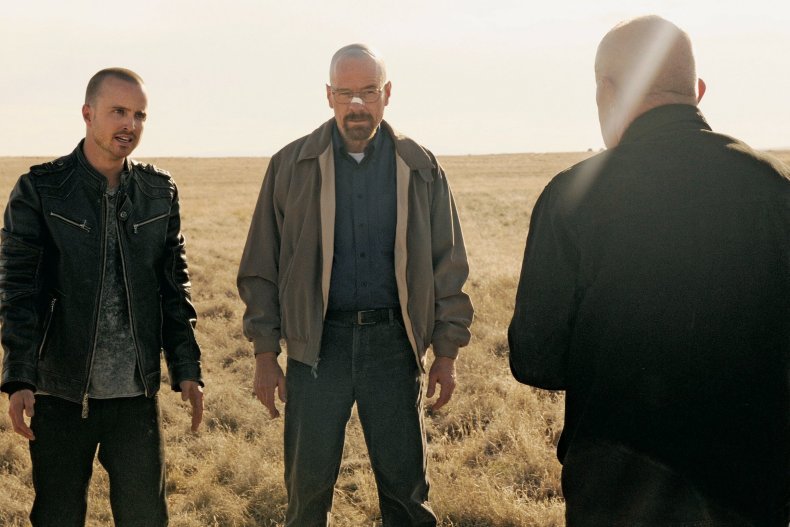 The drama series follows a high school science teacher, who, upon learning he has stage three lung cancer, begins producing and distributing methamphetamine to secure his family's financial future after his death.
Breaking Bad was not an immediate ratings hit for AMC but grew to cult status as episodes were released on Netflix. By the end of its fifth season, the show was a worldwide hit and won 16 Emmy awards, including four outstanding lead actor wins for Cranston.
A spin-off prequel series, Better Call Saul, has aired four seasons on AMC and a fifth is forthcoming.
Cranston's co-star Aaron Paul will reprise his role as Jesse Pinkman in Netflix's sequel film, El Camino: A Breaking Bad Movie, which streams globally from October 11.
Last October, a lookalike of Ross from Friends was wanted by police in the U.K. in relation to a theft at a restaurant. Grainy photos of the man, who bore a resemblance to actor David Schwimmer, were released by Blackpool Police and immediately went viral. It showed the suspect holding a case of drinks.
Schwimmer even spoofed the scene in a viral post of his own, protesting his innocence.
The actor tweeted: "Officers, I swear it wasn't me. As you can see, I was in New York. To the hardworking Blackpool Police, good luck with the investigation. #itwasntme"
The real suspect was arrested in London in November, and sentenced to nine months in prison on theft and fraud charges in August.