Man Loses 195 Pounds in a Year to Give His Dog a Better Life
A man has taken to TikTok to showcase his huge weight loss, citing his dog as one of the main motivations.
Jarred, known on the app as Jaycrushesit, shared a video, which can be watched here, of himself standing in his garage wearing a blue T-shirt and beige shorts.
He is morbidly obese at 480 pounds and the text overlaying the video reads: "What is the best part about losing 195 pounds over the last year?"
The camera then cuts to him looking healthy and standing in a garden, wearing the same outfit which now swamps him due to his drastic weight loss.
Next we see his Golden Retriever dog on a lead looking over a lake surrounded by rocky terrain, as the text answers his question: "Being able to give her the life she deserves."
The clip, which was uploaded to TikTok on July 27, then zooms in on the adorable pooch's face, as the words read: "She is my biggest fan."
Jarred has captioned the video, writing: "We don't deserve dogs. #motivation #LeadWithLove #ClearGenius #goldenretriever #goldenretrieverlife."
The inspiring clip has so far been viewed 3.7 million times and surpassed 1 million likes.
Speaking to Newsweek, Jarred explained: "One day I decided I wanted a different life, so I got to work. Now I am able to snowboard and surf again and give my dog the life she deserves."
Many people flooded to the comments section to share their messages of encouragement.
One TikTok user, Rixie, wrote: "My father was 280lbs when he was admitted to the ICU because of Covid. He's been there for 2 months and lost 120lbs."
Another person, Patrick Ruddy685, added: "This was definitely a highlight of my day. There needs to be more people like you sir."
RichardShots typed: "Keep up the work man, life is beautiful."
Loost stated: "Most of us wouldn't even know where to start or even have the motivation..."
Shanwow explained: "Losing weight for your dog's (child's) quality of life is the BEST reason to get healthy. We are so proud of you man."
King of Shrimps gushed: "Not just her, but over 600k [at time of writing] of us are proud of you too man keep up the great work."
Gretter22 commented: "Brings a tear, makes those memories and your own gym milestones even more special. Keep going king."
Gab.4AM exclaimed: "Bro, you're a winner! God Bless you!"
Anthony revealed: "I am happy for you and her. This is awesome keep going."
In other dog-related news, recently a man was reunited with his dog after spotting the animal on a local news segment.
The pet had been missing for nearly two years, and an emotional reunion was captured on video.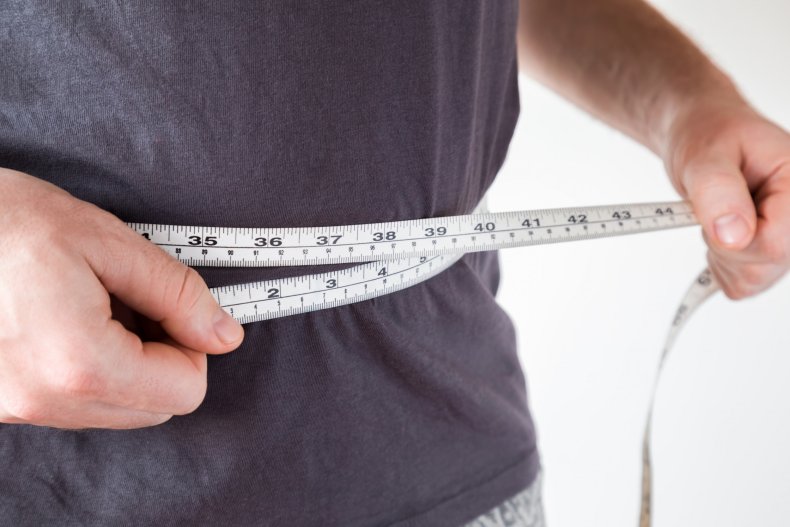 Update 07/30/21, 6:08 a.m. ET: This article was updated to include further comment from the TikTok user who posted the video.