Man Loses Arm After He Falls Asleep and Gets Hit by Oncoming Bus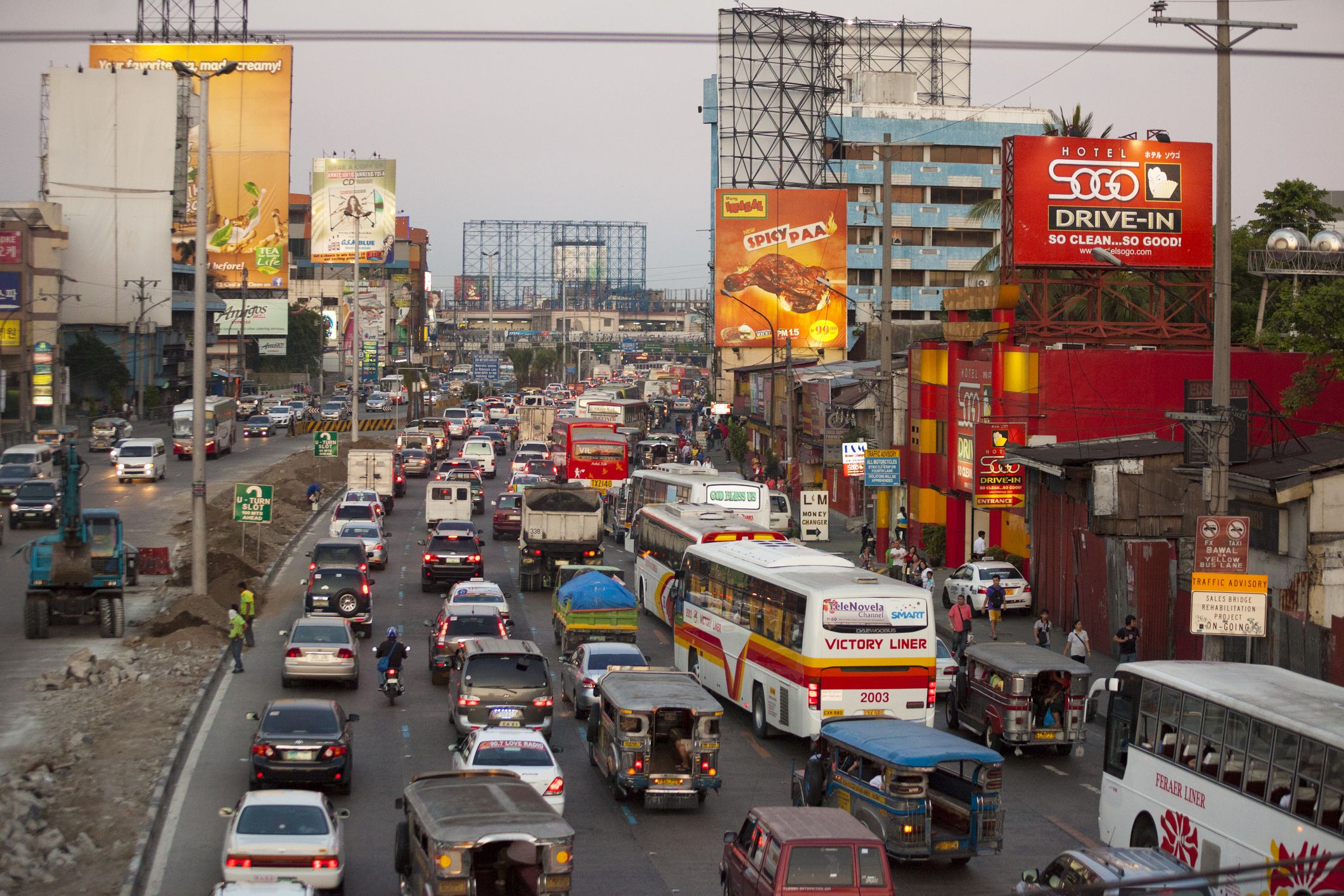 A man who fell asleep on a bus woke up to a real-life nightmare: an oncoming vehicle scraped the side of the bus, severing his arm—which was hanging outside the window.
The accident took place at 9.30 a.m. local time on Saturday in Quezon City, Philippines, according to Yahoo, local media reports and Facebook users. The man, who remains unidentified, is being treated at a local hospital.
Aqu Si Val Coe was a fellow passenger on the bus and, in a Facebook post and video that now appears to have been deleted, reportedly detailed the accident, describing how the man's arm was hanging out of the window while he slept, according to Yahoo. The video reportedly received 1.5 million views and was shared 20,000 times.
"It's true what our parents said when we were kids that we shouldn't put our hands outside [a moving vehicle] while on the road, especially in a jeep or a bus," one user commented.
The Philippines is notorious for its poor road safety, with buses often involved in fatal accidents. Cited factors include limited enforcement of traffic laws, lax safety regulations and old vehicles on the roads. There are also stories of buses racing each other to get more passengers.
In 2015, 10,012 people were killed in traffic accidents, including hundreds of children, according to the latest figures from the Philippine Statistics Authority. The number has risen steadily since 2006.
The dangers do not seem to have lifted this year. In September, 21 people were injured when a bus crashed into a pole in Quezon City, with the driver claiming that the brakes malfunctioned, according to local news site The Philippine Star. In March, 19 passengers died and another 21 were injured when a bus plunged off a cliff.
"For me, the problem is not the law or legislation because we already have existing laws," Roland Simbulan, who lost his wife in a bus crash in 2011 and set up the Families of Road Victims and Survivors advocacy group in response, told Rappler last year.
"The problem is, we are very weak in enforcement. Even if we only have half of the existing laws [strictly] implemented or enforced, we will have [fewer] road crashes."
"What is weakening enforcement in this country is corruption. Many agencies in this country selectively enforce laws. We have very good, existing laws on road safety but [these] are selectively enforced," he said.