Man Loses Finger in Wild Boar Attack During His Morning Dog Walk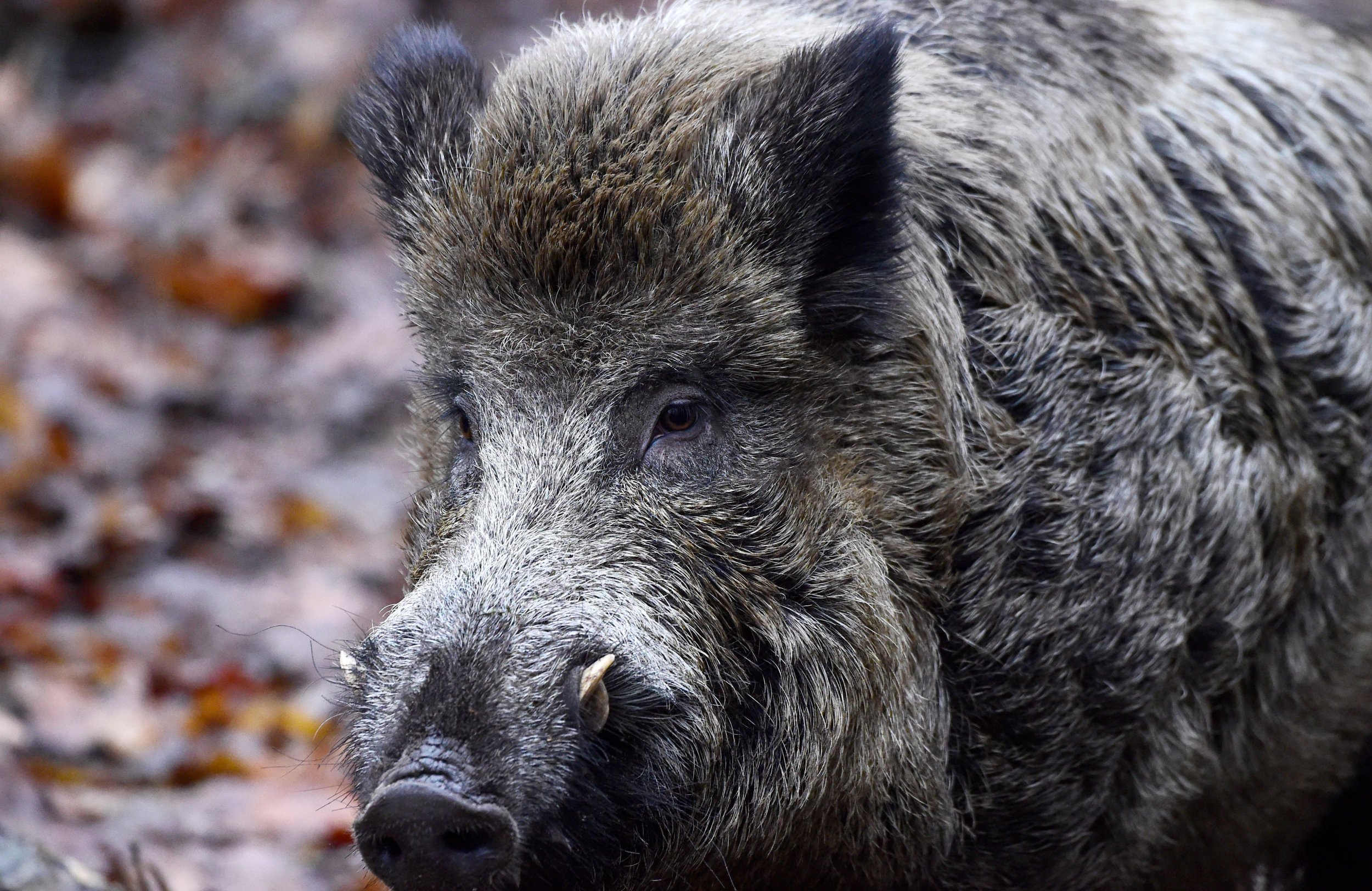 A wild boar burst out from the underbrush and bit the fingertip off a terrified man as he was walking his dog. The incidence occurred in a forest in South-west England and marks the first incidence of a serious wild boar attack since the animals were purposely reintroduced to England in the 1990s after becoming extinct 300 years ago.
Clive Lilley, 53, of Gloucestershire, UK did not realize how serious the boar attack was until he removed his glove and saw just how much of his finger the feral pig had bitten off.
"I called an ambulance, which took me to hospital to have it sewn up," said Lilley, The Guardian reported. "They told me it should grow back around as it did not take the nail off, although there will be a scar."
The boar rushed out to attack Lilley as he was taking his labrador for a morning stroll in the nearby forest. Lilley recalls that the incidence occurred at about 7:30 a.m., so it was still very dark and he could not fully see what was happening. He described the boar as a full grown animal which came up to his thigh and claims the attack was completely unprovoked.
This is believed to be the the first serious wild boar attack on record since the animals were reintroduced to England in the 1990s and early 2000s, The Guardian reported.
It's not clear what moved the boar to attack so viciously, but the Forestry Commission, a UK government department responsible for forestry in England and Scotland, believe the boar may be "rogue" animal. According to the department, a woman had been knocked over by a wild boar at the same spot an half an hour before Lilley lost his finger, The Independent reported.
The Forestry Commission acknowledged the incident and reminded the public to stay away from wild boars at any means possible, The Independent reported.
"Whilst we do not know the exact circumstances behind the incident we would like to remind woodland users that the feral wild boar can be unpredictable particularly when they have young close by," said a Forestry Commission spokesperson, The Guardian reported.
The English wild boar was hunted to extinction 300 years ago but saw a resurgence in the 1990s as a result of both accidental and intentional release into the wild, Forestry Commission England reported. Since the boars' release, populations have surged and, in 2013, the Forestry Commission announced their plans to carry out wild boar culls, or purposeful killing of the animal to bring down populations.
Although the animals are not described as normally dangerous, they are known to defend their young when they feel threatened. However, this defense is usually just a mock charge at the suspected threat. Lilley's physical attack is an outlier to boar behavior.