Man Losing $125K in Epic Work Fail Horrifies the Internet: 'Suspended'
Most of us have made a mistake at work. But one Reddit user shared a really, really big work mistake this week on the popular subreddit r/tifu.
Standing for "Today I f***ed up," the forum is a space for people to share stories of their big and small mistakes.
On Wednesday, the Redditor posted their story which has since received more than 17,000 upvotes.
He explained: "I work in finance and am the only person to do my job. It's been a long week and I got an email from my Chief Executive Officer (CEO) asking for his payment to be made into his new bank details. He asked if, instead of waiting, he could have the payment today.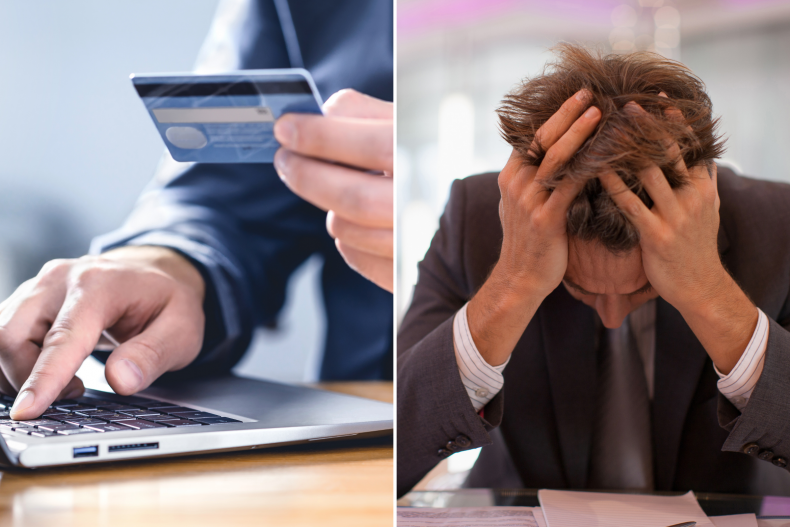 "The business is in debt to the owners for a substantial sum, so when the request for his money came early I checked with the Chief Financial Officer (CFO) who is out of the country, and he said go for it."
He noted that it was not unusual to receive the email and that the CFO had left his PIN number and device so that the Reddit user could sign off payments.
"I go on to our banking and drop the new details into the bank system, the bank runs a name check and the error 'please ask the payee to confirm.' I tried to call the CEO and had no answer. I'm in a rush so instead of waiting, I proceed without checking. I make the payment on my account and as I have the pin device I log in as my boss and approve the payment."
But within ten minutes of transferring the requested £100,000, the CEO called back asking what the reason was for the missed call: "I told him not to worry and I've sent the money as he requested to his new details," said the Reddit user: "There was a long pause and a lot of confusion as he had not asked for any money or changed his bank details."
When he went back to the email, the employee found that the sender had copied the CEO's signature and got a very similar email address. Since the incident, the company suspended the Redditor while they investigate.
"The CFO has called me and we have spoken to the bank who can try and trace the money," he said. "However as it was signed off by myself we have breached the banking security protocols and they said it's unlikely we will get anything back."
To make matters worse, the money sent over will have to come out of next month's company bonuses.
Reported fraud losses in the U.S. increased by more than 70 percent between 2020 and 2021. Recently released data from the Federal Trade Commission shows that consumers reported losing more than $5.8 billion in fraud last year.
With reports from more than 2.8 million consumers, the most commonly reported category was imposter scams, when a person lies and tricks another into sending money to them.
The employee, who wished to remain anonymous, told Newsweek: "I am waiting on an update from the CFO and the bank manager and I will update the post when I know more. I honestly thought this might get a few laughs but it's been read 2.8m times and is now on the front page."
Indeed, the post did gain lots of attention from Reddit users. "Oooof," said one commenter: "I have nothing else to say. Just oooof."
Meanwhile, another user wrote: "I also work in corporate finance, and they warn us about this exact scenario all the time. Your I.T. department should be flagging any external email as such to help identify phishing attempts more easily. Sorry you got scammed, that's rough."
"Fellow accountant here and I feel for you," said another comment: "It was an easy mistake to make especially when you are under pressure."
Another Redditor wrote: "If you get sacked, they will have to hire a replacement who hasn't learned this lesson that the company spent £100k teaching you."