Man Made Fascist Salute After Gunning Down African Migrants in Drive-by Shootings In Italy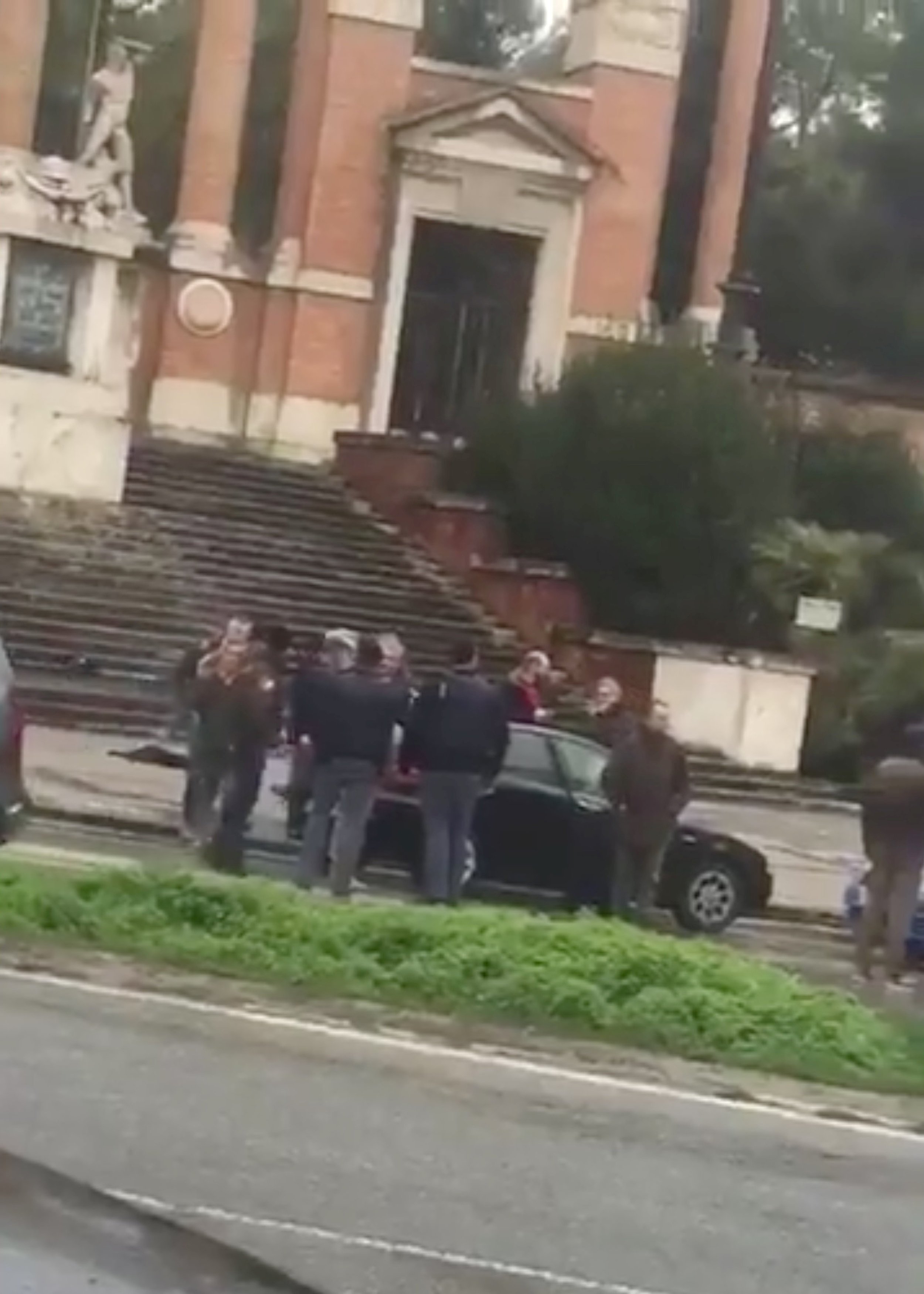 An Italian man opened fire on African migrants in a series of drive-by shootings in the central city of Macerata on Saturday, wounding six people.
The shootings happened just days after a Nigerian migrant was arrested in connection with the death of an 18-year-old Italian woman, whose dismembered body was discovered hidden in two suitcases near Macerata.
The incident looks certain to jolt campaigning for a March 4 national election, with a center-right alliance that leads in the polls promoting a fiercely anti-migrant program.
Local media reported that migrants were shot by a man firing out of a car window as he drove around Macerata, which is located about 125 miles east of Rome.
Police later said they had arrested an Italian man, named locally as Luca Traini, and published a photo of him, with an Italian flag draped over his shoulders, being taken away by armed officers.
State television Rai said he was a 28-year-old from Macerata and that a pistol had been discovered in his Alfa Romeo car.
He had taken part in regional elections for the far-right anti-immigrant Northern League last year, and reportedly made a fascist salute when he was arrested.
Local witnesses said a man fired out of his car window at two young African migrants shortly after 11 a.m. (5.00 a.m. ET), wounding one of them. A short while later there were reports of further drive-by shootings in the city.
The mayor had warned people to stay indoors as shooting struck. At least one of the victims is reported to be in a serious condition.
Right-wing politicians campaigning ahead of next month's vote seized on the gruesome death of the teenager Pamela Mastropietro to promote their anti-migrant message.
A preliminary postmortem on the teenager could not immediately identify her cause of death. The Nigerian suspect, who was denied asylum last year but has remained in Italy, refused to talk to police.
"What was this worm still doing in Italy?" Matteo Salvini, head of the far-right League, wrote on Facebook, accusing the center-left government of responsibility over Mastropietro's death for allowing migrants to stay in the country.
"The left has blood on its hands," he wrote.
Magistrates say witnesses saw the Nigerian suspect carrying the suitcases that were later found to contain the teenager's body. They also found blood-stained clothes and knives in his possession.
The gunman opened fire in the Via Spalato and Via dei Velini parts of town, which have been the focus of the investigation into Mastropietro's death, reported the BBC.
More than 600,000 mainly African migrants have arrived in Italy by boat over the past four years. The center-right bloc, which includes the League, say the vast majority have no right to asylum and have promised mass expulsions if they take power.
Leftist parties have ruled out any such deportations.
"The news from Macerata leaves me horrified and shocked. We must stop this spiral of hate and violence," said Pietro Grasso, who is the head of the left-wing Free and Equal party.