Man Makes 'Tinder For Dogs' After His Senior Pup Had Trouble Finding Playmates
A Toronto man has created an app that allows dog owners to connect with each other after he had a hard time finding other playmates for his own furry companion.
Colin Jarvis-Gaum, 27, created Pawmates: The Dog Meetup App, which he has coined as the "Tinder for dogs." Jarvis-Gaum started Pawmates in 2019 after trying to find a playdate for his parents' older dog, Pal. Even though Pal has passed away, the app is still going strong by recently nabbing 10,000 downloads.
Jarvis-Gaum also said that he started Pawmates due to Pal being a senior dog and needing to be at dog parks that were less lively.
"He sort of reached the senior age, you know, he slowed down a little bit," Jarvis-Gaum tells blogTO. "And I thought, you know, it'd be great if I could find him other older dogs to play with."
Jarvis-Gaum taught himself how to code Pawmates through YouTube videos and tutorials even though his background is rooted in environmental science.
"When I started this, I had zero computer science background, like absolutely nothing. So I kind of had to learn it as I went," he said.
As stated above, Pawmates works like Tinder. Dog owners can go on the app and set up a profile with a photo of their dog. By using geolocation, users can swipe continually through potential matches. Once two dog owners show a mutual interest, they are matched and can set up a time to talk and meet in person.
Also, there's a map featured on the app that serves as a pet directory for local pet stores, groomers and dog walkers.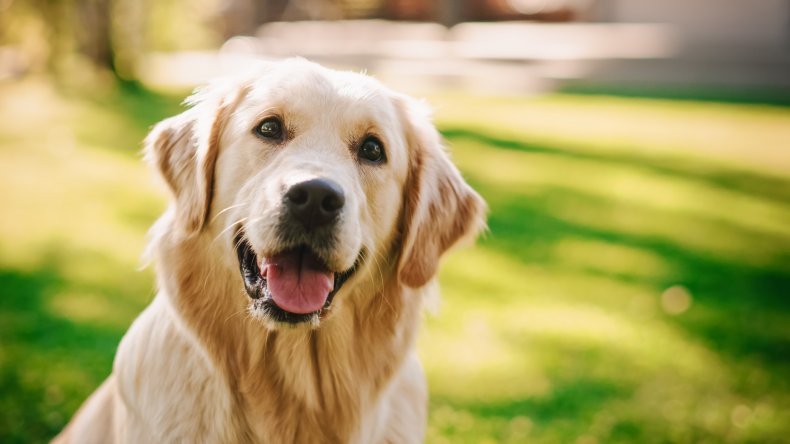 Pawmates isn't the only app in existence that caters to "man's best friend."
TinDog launched in 2015. Like Pawmates, TinDog follows the same methodology as Tinder where dog owners can find potential matches by swiping and meeting up with one another.
Julien Muller is founder and CEO of Holidog which is the pet service company that started TinDog. In a 2015 press statement, Muller discussed her eagerness surrounding the new dog venture.
"Dogs bring so much joy and love, that they really have the power to connect us," said Muller. "That's why we wanted to make it easy for dog lovers to meet new people around them who feel the same way. Whether it's building new friendships or even making a love connection, TinDog is a great way to expand your social circle with others who love 'man's best friend' just as much as you do."
Another dog-centered app, which works just like TinDog, is called Dig, which not only matches dogs but also matches people with like-minded interests.
Newsweek spoke to Pawmates regarding the response that their app has received since entering into the marketplace.
"So far the response has been overwhelmingly positive!" said Pawmates. "We've had this huge response in Canada and already have lots of users in the U.S. but I do want to shift more focus on providing good service to the U.S. as well. Some of the feedback I've gotten has been from people who had tried other similar apps (like the ones you mentioned in the article) and they didn't like that they were made to pay monthly subscription fees so I knew I didn't want users to have to pay for Pawmates. We just wanted to focus first on building something great that people loved."
Update 10/25/2021, 5:20 p.m.: This article has been updated to include a statement from Pawmates.