Man Mauled to Death After Scaling Zoo Wall to Enter Lion Enclosure
A man was mauled to death by lions in India after he scaled their enclosure wall, according to officials.
The victim climbed a 25-foot wall at Chhatbir Zoo on Sunday, in the town of Zirakpur, around 20 kilometers from Chandigarh, the capital of the northern states of Punjab and Haryana, the Times of India reported. Two lions in the enclosure then attacked him.
The zoo's field director M Sudhagarb told the Times of India a lion and lioness were present in the pen during the attack at around 2:20 p.m. The latter struck first, he said. The man suffered a "deep" injury to his neck, Sudhagarb told the Times of India.
Punjab Wildlife Chief Dr. Kuldeep Kumar told the Hindustan Times that the lioness, Shilpa, and lion, Yuvraj, were out of their enclosures at the time so visitors could view them during a safari.
"Lionesses have a very curious nature and Shilpa saw something falling from a great height inside their territory," said Kumar. "She rushed to take a look and found her prey. She instantly attacked the man, caught hold of his neck and then dragged him along." Yuvraj then pounced, latching on to the man's head, according to Kumar.
A keeper witnessed the incident and triggered the zoo's response team to save the man, Kumar stated. As the mauling unfolded, the safari buses were removed from the area.
"Our patrolling team saw him at the top. They tried to engage him in talk and make him to come down. However, he jumped inside. A team of men were rushed inside, after first sending the lions inside their enclosure" Kumar explained. The animals were brought under control without the need for tranquiliser shots, he said.
The victim was rushed to a nearby hospital in the city of Dera Bassi in a critical condition, where he was pronounced dead, said Sudhagarb. The man, who was not identified, was believed to be in his mid-twenties. Police have released details of the man in an attempt to identify him, the Hindustan Times reported.
Police officer Baljinder Singh told the Times of India the man appeared to be "mentally unstable and must be around 25 years old." There were no identification papers on the body, he said.
Officials believe victim may have gained access to the zoo from an area of jungle beside the attraction. Kumar said the man climbed the part of the boundary adjacent to the Ghaggar River.
The animals have been taken off site, Sudhagarb said. Police have launched an inquest into the death.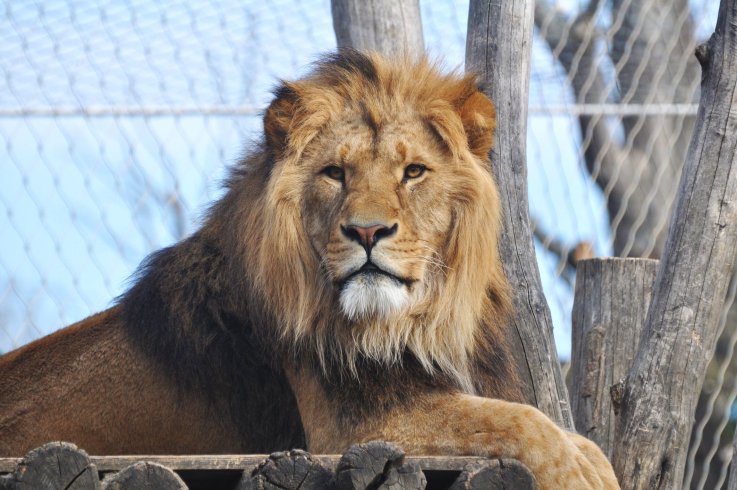 Man Mauled to Death After Scaling Zoo Wall to Enter Lion Enclosure | World