Man May Have Killed 21 Co-workers by Poisoning Lunches, Police Say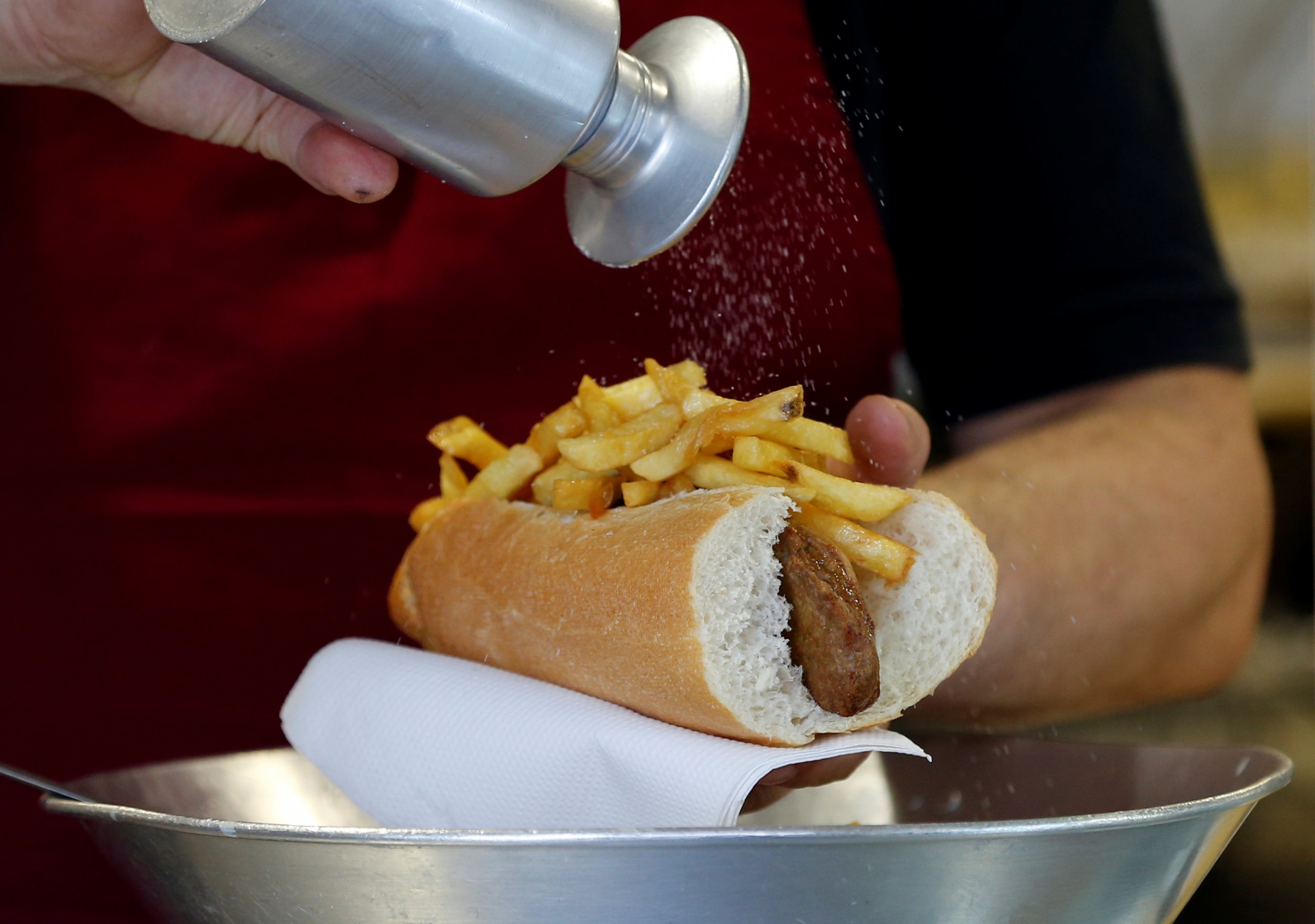 Police in Germany have arrested a man who may have murdered 21 of his co-workers by poisoning their lunches in a killing spree stretching back to 2000.
Authorities have launched an investigation into the long string of deaths after the metal-fittings worker was caught sprinkling a toxic substance on one of his colleague's sandwiches, Deutsche Welle reported.
The 56-year-old—named only as "Klaus O" by tabloid newspaper Bild—was arrested in May in the northwestern town of Schloss Holte-Stukenbrock, just over 200 miles west of the capital Berlin.
The would-be victim alerted his bosses at the ARI Armaturen metal-fittings firm after finding white powder on his food. After they reviewed security footage, the company contacted police.
"In the beginning we thought it was a misconceived prank between co-workers, and not a murder attempt," Tilo Blechinger, the manager at ARI Armaturen, explained. Blechinger described the suspect as "conspicuously inconspicuous."
The investigators soon identified the sprinkled substance as lead acetate, which is highly toxic and near tasteless. Ingesting the compound can cause serious organ damage and death. Lead acetate is commonly used to make cosmetics and, before its toxicity was recognized, was used in artificial sweeteners. Upon searching the suspect's home, officers discovered poison-making materials including mercury, lead and cadmium.
Police have now widened their probe to include 21 employees of the same factory who have died since 2000. Many died of cancer or heart attacks, which could have been caused by heavy metal poisoning, Spiegel Online said.
A spokesperson for the University of Bonn told Die Welt that lead poisoning is very rare and difficult to detect. Common symptoms include paralysis, shaking, dizziness and bleeding gums, all of which can be attributed to other, more common illnesses.
Another two employees are currently in a coma and a third relies on dialysis treatment. Police are considering exhuming the 21 bodies to conduct further tests and will interview the doctors who treated the deceased, as well as family members, Deutsche Welle reported.
The suspect has so far remained silent, and given no indication as to a possible motive, according to Die Welt. Police have formed a 15-member homicide team to take on the case, which could prove to be one of the country's most significant serial killings.
Germany's biggest serial poisoner case is still ongoing, relating to nurse Niels Högel, who is believed to have murdered at least 90 patients by injecting them with a drug to cause heart attacks. Though jailed for two of the murders in 2015, Högel is set to face further charges after investigators found evidence linking him to almost 100 other deaths.