A Man on a Mission: Orville Rogers' Values, Virtues and Faith | Opinion
It was a remarkable admission by New York Times Executive Editor Dean Baquet. "We have to do a much better job...understanding some of the forces that drive people in parts of America that maybe are not as powerful in New York or Los Angeles," he confessed in December on NBC's Meet the Press. "We have to do a better job covering religion."
Many people of faith in this country would agree, especially those of us who believe our lives are not merely under-reported but outright caricatured and ridiculed: Christians.
To better understand such lives, Baquet's team should try this simple idea on for size: hire people who care about this journalistic beat and have them write stories about the lives of Christians in all of their glory and complexity.
There was no better Christian life to write about last year—and celebrate—than that of Orville Rogers, who died in November at the age of 101. His life story embodied the positive and profound role faith plays for a very large number of Americans.
Rogers was born in Hubbard, Texas, in 1917, but it didn't take long for life to deliver its first body blow. "My father deserted my mother, my sister and me when I was 6 years old, so I grew up in the home of my grandparents," Rogers recalled. His grandfather, a farmer, wasn't a particularly affectionate man. "He was not loving in an obvious way," Rogers explained. "I knew my grandfather loved me, but he never told me so. But it worked out OK because I eventually came to the realization that it was just his way."
Growing up in Oklahoma, a young Rogers was obsessed with flight. "I'd wanted to be a pilot since I knew what an airplane was," Rogers told Philanthropy magazine in 2017. "I was named for Orville Wright, after all."
Two experiences as a young man changed his life. "In 1927, Charles Lindbergh flew the first solo nonstop flight across the Atlantic. Afterwards, he made a tour of the United States and deliberately circled as many school houses as he could," Rogers explained. "He circled around mine."
Then came his first ride in an airplane. "I was 10 or 11 years old, and I was in the yard, and a plane flew over very low, and it looked like he was going to be landing, and sure enough he landed, and I talked to him, and he told me he was giving rides for $4," Rogers gushed. "So I went home, broke my piggy bank and came back and got my first airplane ride. I didn't tell my parents until much later. It was a wonderful experience and cemented my idea of becoming a pilot."
Rogers had another passion: God. He took his Baptist faith seriously as a young man and chose college with mission work on his mind. "God wanted me in some kind of religious work, so I went to seminary planning to enter church or missionary service," he told Philanthropy. "But just after I enrolled, the U.S. government held the first draft preceding World War II. So help me, my number was the seventh one drawn out of the big fishbowl. I asked if I could get in the Air Corps instead of the walking Army, and they said sure. That did two things: It gave me a free education in flying, and it was God's way of turning me around from a Christian vocation to service through a layman's career."
Rogers served in the Army Air Corps training command during WWII instructing bomber pilots. He was called back to active duty during the Korean conflict and wound being in charge of a B-36 with atomic-bomb capabilities. "We could carry 84,000 pounds of explosives at one time," Rogers told Philanthropy. "We were prepared emotionally, physically, and in every way to drop an atom bomb on a target if war required that. I'm very grateful that I never had to answer that call. If I had, my crew's assigned target would have been on the north side of Moscow."
It was at the University of Oklahoma that Rogers met the love of his life, Esther Beth. "She was dating another boy when I first met her, and they were pretty steady," he explained. "One night I woke up in a deep depressive frame of mind because I had dreamed she was marrying him and I was attending their wedding. That had a profound effect on me, because I just couldn't stand the thought of losing her." It took a year or two, Rogers added, and the couple finally became engaged.
After his military service, Rogers spent 30 years as a pilot for Braniff Airways. During his down time between flights, he taught himself a second vocation: the basics of investing, with Forbes magazine and The Wall Street Journal as his guides.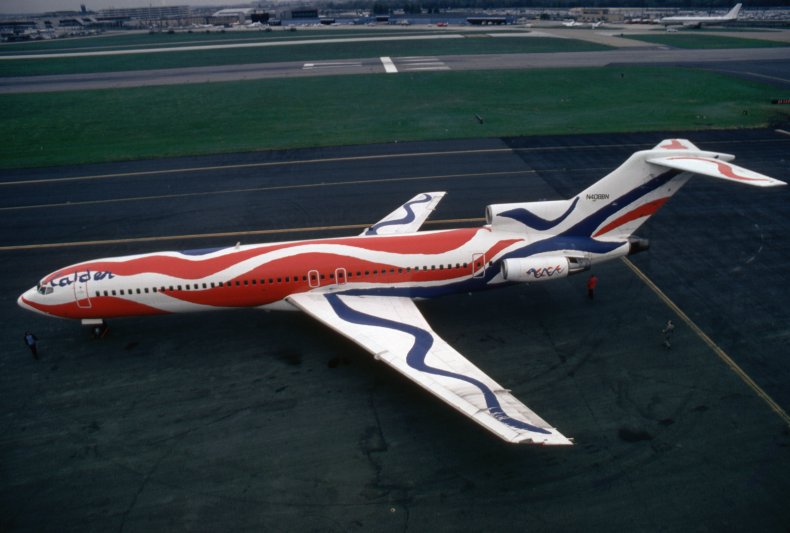 Rogers, it turns out, had a talent for turning money into money. Though he earned $1.5 million during his 40 years of work (an average of $37,500 per year), he parlayed his investments into a fortune. One he and his bride would end up giving away—over $34 million before he died. That's right. $34 million!
Rogers made a great early bet on a stock that would created a huge windfall: Walmart. Against the advice of his broker, he accumulated a big position in the company, buying it for less than a dollar a share. The same shares were worth $70 to $75 a share when he gave it away, he recalled. Rogers and some pals also made a big bet on some real estate in northwestern Fort Worth, Texas, buying 6,000 acres of farm property. It turns out there was gas under that property—and a lot of it. The Barnett Shale boom would make Rogers and his friends rich men.
Much was going right in the Rogers family, but in 1970, they suffered the toughest blow of them all: They learned that their son, a Marine helicopter pilot, was killed in action during a rescue dangerous rescue mission. Rogers' faith in God pulled him through that ordeal. "God can use any experience in life to our benefit," he explained. "My advice to anyone in a similar situation is that God is in control, and he can be relied upon to supply comfort and help anytime it's needed."
God, it turns out, was at the center of everything in Rogers' life—and his bride's. "One of my big memories of my dad and mom was looking in their bedroom and seeing them on their knees praying," one of his sons recounted. "It was regular. Not for show. They were prayerful people, and made it just a core part of their life. They were always reading the Bible."
Faith, as it is for millions of Americans, was the animating force of the married couple's life and drove their generosity. They didn't just give away their vast wealth. They were generous with their time, doing mission work around the world. The most memorable trip of them all was one to Russia, not far from the location Rogers could have been tasked with destroying back when he was in charge of a nuclear payload for the U.S. military.
All of that would have been enough activity for any mortal. But not Rogers. At the age of 50, he picked up Ken Cooper's best-selling book Aerobics. Cooper, who had trained Air Force recruits and NASA astronauts, was the man responsible for the American fitness explosion, and now heads the world-renowned Cooper Clinic in Dallas.
Rogers started running immediately and never stopped. At age 90, he began competing in USA Track and Field Masters races. For the next 11 years, he set over 15 world records in various age-graded events.
Rogers lost Esther Beth in 2008. But he kept running and serving his Lord right up until the end—November 14, 2019. He is survived by two sons, nine grandchildren and 10 great-grandchildren.
"Slow down as slow as possible," he loved to tell people about the key to living a long, healthy life.
When asked what drove him to give so much of himself to others, he didn't hesitate to answer. "I want to return to God all the assets I can to further his work on earth," Rogers told Philanthropy. "We are just stewards for a while, and then we leave. In the sermon on the mount, Jesus said, 'Lay up yourselves treasures in heaven, not on earth.'"
It's a heck of a story, the life of Orville Rogers. And living proof—living testimony—of the power of God's grace, love and mercy.
Here's hoping Baquet and The New York Times start the new year off properly by getting out of their comfort zone—and their familiar ZIP codes—and meet more Christians like him. People whose identity is anchored in our faith. And by our faith.
We're everywhere. And we don't all look or think alike.
Lee Habeeb is vice president of content for Salem Radio Network and host of Our American Stories. He lives in Oxford, Mississippi, with his wife, Valerie, and his daughter, Reagan.
The views expressed in this article are the author's own.