MS-13 Suspect Avoids Deportation as Tattoos Will Endanger Him in His Native Country
A man ordered out of Canada for being a member of MS-13 has insisted he is not part of the gang and that he only got tattoos linked to the criminals as a fashion statement.
René Pacheco, 25, said the digit 13 etched on his body was simply his lucky number and the tear drop on his face, normally a sign of criminality, was in honor of his father who was killed in El Salvador where he was born, the National Post reported.
Pacheco insisted that when he boasted to Canada Border Services Agency (CBSA) officers of being in the Toronto chapter of the gang, he was high on drugs and he learnt everything about them on YouTube.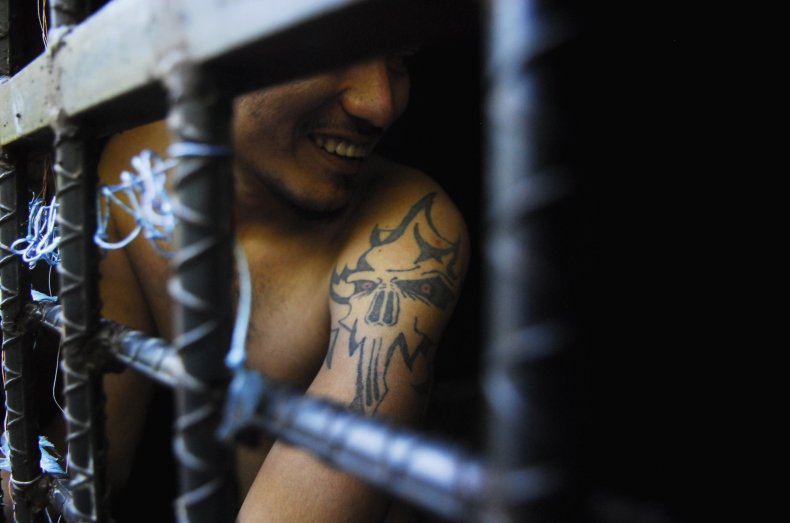 "I made bad decision getting these tattoos not knowing that it was going to relate to this," Pacheco said at an immigration hearing in 2017.
"I took as, like, a fashion nowadays. You know everybody has tattoos and I made that bad decision of getting these tattoos and not knowing what I was getting.
"I'm not a member. "I made a mistake…. Innocent people are dying back in my country and here I am getting these tattoos thinking it's a joke not realizing the consequences that it brings."
Pacheco left El Salvador for Canada aged six but never got citizenship of his new country. After the country's Federal Court ruled he be deported, Pacheco applied for this to be reassessed, arguing his tattoos would put him at risk from police and the gangs in El Salvador.
But in a written ruling, the judge E. Susan Elliott gave Pacheco a reprieve by granting him another hearing.
"This was particularly important as he would be returned to El Salvador for being a member of the MS-13 gang, despite his post-interview denials of such membership," her judgment said, Chatham This Week reported.
MS-13, which operates in several countries, is notorious for the brutality of its methods. Last week, four gang members in Houston were accused of killing one of their own with machetes because he was co-operating with police.
U.S. President Donald Trump has dubbed the gang "animals" and a poll commissioned by Huffington Post and YouGov showed that most of his supporters considered them a national threat.
The MS-13 was started in the 1980s by Salvadoran immigrants in Los Angeles and has been present in Toronto for at least 10 years, the National Post reported.