Man's Nose Bitten Off In Birthday Party Fight
A man's nose was bitten off during a fight outside an Idaho bar early on Sunday morning.
The fight reportedly began when an argument erupted between two men at a birthday party inside the Odyssey Bar in Pocatello.
The altercation became physical and continued onto the street just after 1 a.m. on 250 East Center Street.
One of the men pinned the other man to the ground outside the bar and began punching him repeatedly in the face, according to police and as reported by the Idaho State Journal.
During the fight, the man being punched grabbed the other man's head and bit his nose off. A quick-thinking bar patron reportedly retrieved the severed nose and put it on ice so that it could be reattached.
Officers from the Pocatello Police Department and the Pocatello Fire Department arrived on the scene, where both men were cited for disorderly conduct.
The victim was taken to Portneuf Medical Center by ambulance where hospital staff said they believe they will be able to reattach the man's severed nose.
His condition is currently unknown and the other man did not require hospitalization, police said.
The unidentified men were not taken into custody and remain free pending their appearance in court at a later date.
Newsweek has contacted the Pocatello Police Department for comment.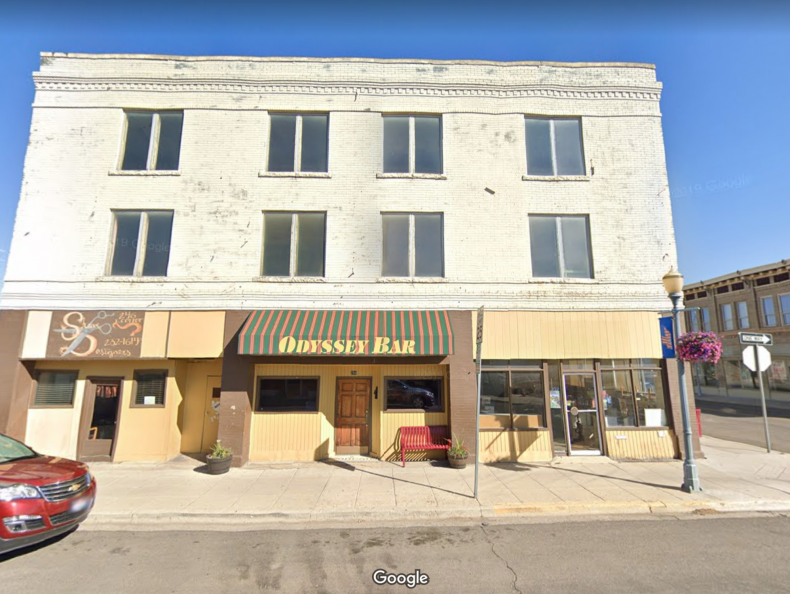 It's certainly not the first time someone has lost a body part during a physical altercation.
Jake Ryan Prescott, 23, allegedly punched a woman in the face and bit part of a man's finger off during a home invasion in Australia.
The residents, a retired couple in their 60s, reportedly heard noises on the veranda of their home in the Bouvard suburb of Mandurah, a coastal city about 45 miles south of Western Australia's capital of Perth in December last year.
Detectives said that when the couple went outside to see what was causing the commotion, they encountered Prescott going through an outside refrigerator. The couple managed to chase him off, according to police, but he allegedly returned later in the night to attack the couple, punching the woman in the face and biting off part of the man's finger.
Even with part of his finger missing, the older man reportedly managed to wrestle Prescott to the ground and restrain him until neighbors came to his assistance.
And in California, a man was charged after he bit off part of his father's ear during a holiday party at a Mormon church.
Josue Moises Montuy, 28, was taken into custody after the incident in Crows Landing, south of Modesto, California, in December of 2019, according to the Stanislaus County Sheriff's Department.
Deputies were called to the Church of Jesus Christ of Latter-day Saints after a fight broke out at around 6 p.m. during a holiday party, Stanislaus County Sheriff's Sergeant Josh Clayton told The Modesto Bee.
Clayton said Montuy's father had tried to break up a fight between his son and a missionary. But Montuy then allegedly started punching his father instead and bit off a one-inch piece of his earlobe.
Deputies found Montuy at the church and arrested him, but his father had already taken off in his car to buy super glue, driving for 20 minutes before stopping at a Dollar Tree store more than 15 miles from the church.
Deputies found the father before he could try to glue his ear back together and called an ambulance for him, Clayton told The Modesto Bee.