Brian Aitken, who was once involved in a high-profile weapons case in New Jersey, was arrested on Friday in Telluride, Colorado, and charged on an allegation of attempted murder.
Aitken, 38, was convicted on three gun-related charges in New Jersey in 2010, and Christie commuted his sentence and later issued a pardon for one of the charges after the other two were overturned on appeal in 2012. The case received national attention, and Aitken was embraced by the gun rights community.
The San Miguel County Sheriff's Office said in a media release that Aitken was arrested on Friday morning at his Telluride home on charges brought by the Telluride Marshal's Department of criminal attempt of first-degree murder.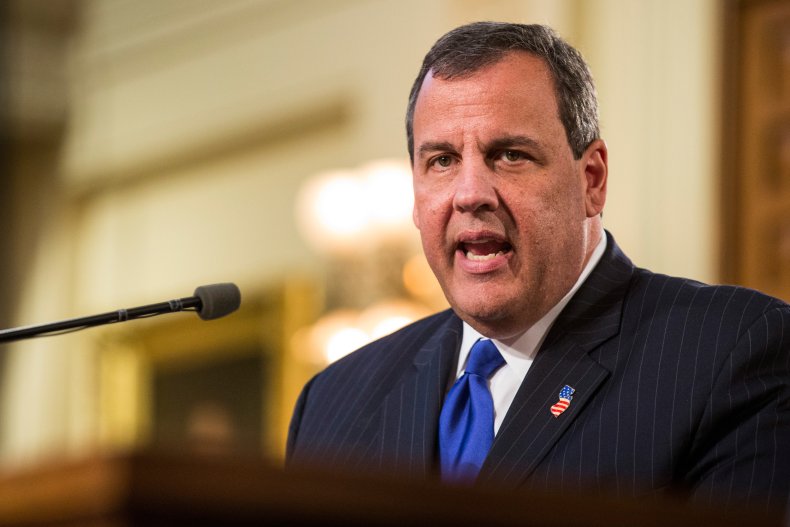 Evan Nappen, the new New Jersey lawyer who represented Aitken in 2009, told NY Advance Media that Friday's incident was a case of self-defense. He told the outlet on Sunday that Aitken was not in custody and the assailant was shot in the leg.
Nappen said the man who was shot had been doing work for Aitken on his property, according to NJ Advance Media. He also said Aitken was the one who called the authorities.
Drew Eddy, an attorney currently representing Aitken, responded to Newsweek's request for comment from Aitken.
"Mr. Aitken acted in self-defense when he was attacked at his home," Eddy wrote in an email on Tuesday. "He is currently not charged with a crime and this incident remains under investigation."
Aitken was arrested in 2009 after New Jersey police searched his car and found handguns, a high-capacity magazine and hollow-point bullets. Police had been called prior to his arrest by Aitken's mother, who said she was concerned about her son's mental state because of a custody battle over his children.
Aitken was convicted on three separate charges in New Jersey Superior Court in 2010 and was sentenced to seven years in prison, but two of those charges were overturned on appeal in 2012.
Christie commuted Aitken's sentence to four months of time served in 2010, and the then-governor later granted Aitken a full pardon on the offense related to the hollow point bullets after an appeals court overturned the other two convictions.
Aitken had argued the guns were in his trunk because he was in the process of moving, and a judge's decision in Aitken's original trial to not provide information to the jury about exceptions to the state's firearm possession laws drew further attention. Soon, gun rights advocates began to champion Aitken as an example of the government violating Second Amendment rights and thousands of people signed a Facebook page petition that called for his release.
When Christie commuted Aitken's sentence days before Christmas in 2010, thus allowing him to be freed, the National Rifle Association of America (NRA) celebrated the news.
"On behalf of the 4 million members of the National Rifle Association of America, I would like to thank Governor Christie for freeing Brian Aitken in time to spend the holiday with his family," Chris W. Cox, who was the executive director of the NRA Institute for Legislative Action at the time, said in a statement.
Following his release, Aitken became an outspoken advocate for guns and wrote a book, 2014's The Blue Tent Sky: How the Left's War on Guns Cost Me My Son and My Freedom. He has since founded a digital-advertising service called Topple.
Newsweek attempted to contact Chris Christie for comment but did not hear back in time for comment.
Updated 11/23/2021, 5:53 p.m. ET: This story has been updated with a comment from Brian Aitken's attorney.