Man Ordered to Write Essay for Yelling 'Go Back to Your Country' at Ukranian Immigrant
Harold Eugene Denson III was sentenced to 90 days in jail and will be made to write a 500-word essay on the process of becoming a United States citizen after he verbally abused and spit on a Ukrainian car dealership manager, reported the Willamette Week.
The incident took place on August 25 at Dick Hannah Volkswagen in Portland, Oregon. The manager of the dealership observed Denson, who is homeless, scattering trash on their property. He approached Denson with a garbage bag and requested he clean up the mess he made.
At first, Denson appeared cooperative, even saying "thank you" to the manager. But shortly thereafter, he turned irate, claiming that the Volkswagen dealership was on "American soil" and did not belong to the employee.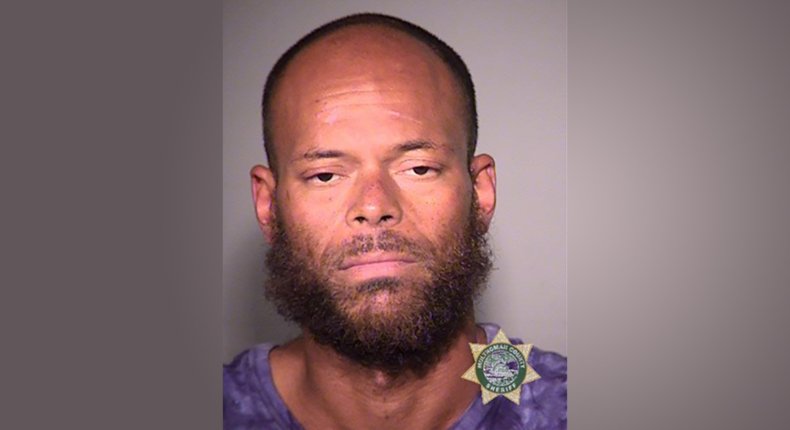 He then asked if the manager was born in America, spit in his face and told him to "go back to your country." When Denson pulled a box cutter, the manager fled to the security of the dealership's office and called police.
Officers arrived on the scene and took Denson into custody, finding the box cutter in his pocket.
Denson pled no contest to a single count of second-degree bias crime and one count of unlawful use of a weapon. He will spend 90 days in jail for the weapon charge, but has the opportunity to avoid punishment for the bias crime.
As part of his sentence, Multnomah County Judge Christopher Ramras came up with idea to have Denson write an essay, which will be evaluated by the court to determine if bias crime charges will be pursued.
If the essay does not meet the court's standards, Denson could face up to $6,250 in fines or a year in prison.
Deputy District Attorney Nicole Hermann, the prosecutor in the case, supported the judge's decision. She told press "Mr. Denson needs to understand the impact his actions had on the victim and our immigrant communities. This is an opportunity for him to reconcile his behavior through compassion, learning and understanding."
Oregon's bias crime law was updated in June for the first time since the 1980s. New provisions include expanding protected classes to include gender identity, raising the minimum penalty for perpetrators and more efficient data collection on hate crime incidents.
It also removed the requirement for a hate crime to have more than a single perpetrator to be charged as a felony.