Carnival Cruise Ship Passenger Goes Overboard, Missing Near Florida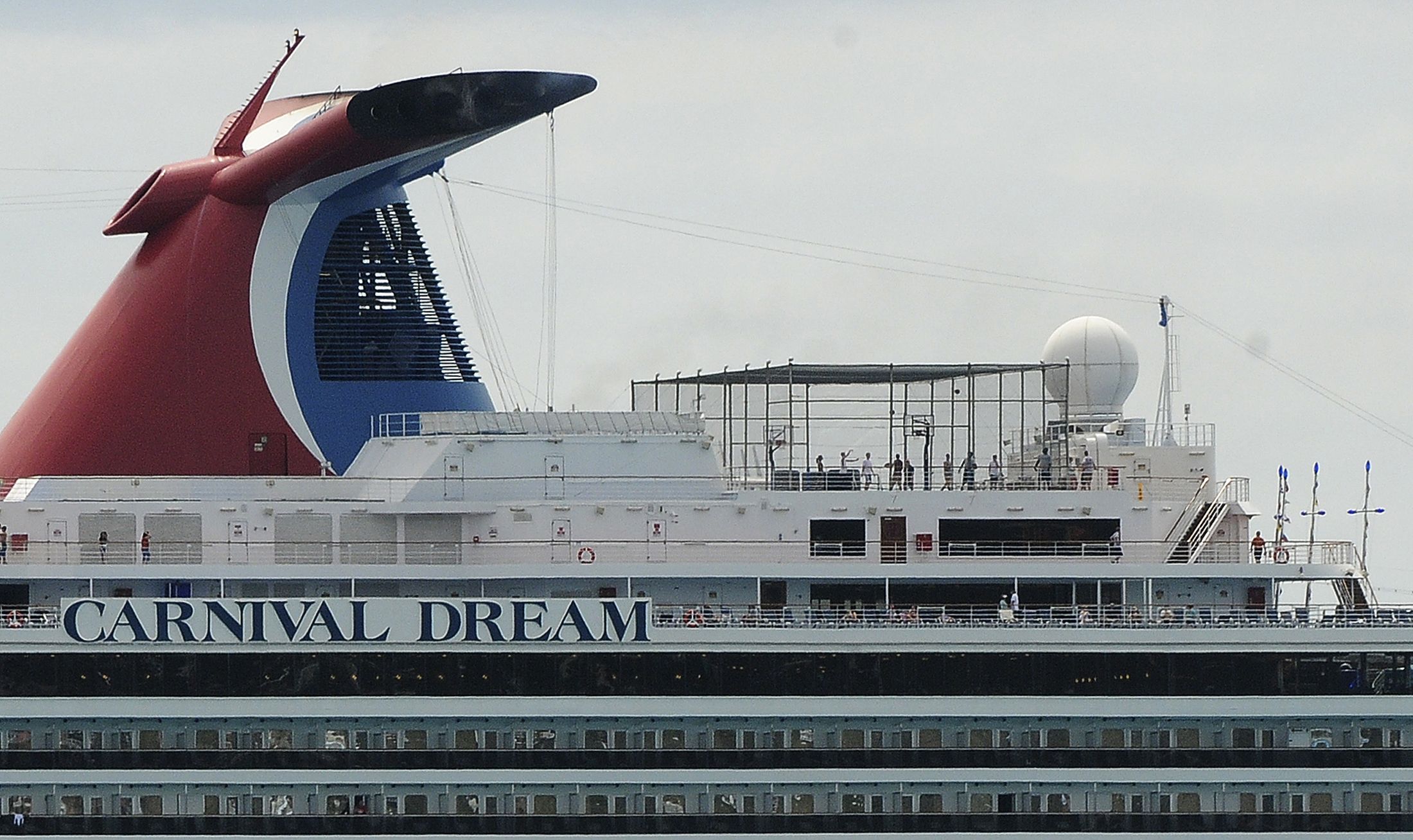 The U.S. Coast Guard is searching for a 50-year-old passenger who went overboard on Tuesday morning while riding the Carnival Paradise cruise ship with his family. The man, identified by authorities as Brian Lamonds, went missing just 85 miles west of Fort Myers, Florida.
"Coast Guard Key West watchstanders received a call at approximately 10 a.m. from the cruise ship stating the man was missing and reportedly went overboard from the Carnival Paradise," a statement from the Coast Guard said.
It's unclear what led Lamonds, 50, to go missing. A slew of emergency responders have been called to help search for the Greensboro, North Carolina, native. In a statement, the Coast Guard said its Air Station Clearwater MH-60 helicopter crew had been deployed, as was its HC-144 Ocean Sentry Aircraft Crew.
In a statement to Newsweek, Carnival Corporation & PLC said it was working with authorities.
"The Coast Guard was notified and is currently conducting a search for the guest," a company representative said. "We are cooperating fully with all authorities. Our Care Team is providing support and assistance to the guest's family."
Since 1995, nearly 300 people have gone missing while aboard cruise ships, according to Market Watch. International Cruise Victims, an association formed by survivors of cruise ship disasters, successfully pushed Congress in 2010 to adopt rules requiring luxury cruise lines to install "man overboard" detection systems, though it's unclear if the ship Lamonds was aboard had the technology.
Launched in 1972, Carnival Corporation & PLC has more than 100 ships sailing under 10 different brand names. Each year, more than 11.5 million passengers travel aboard the ship, according to its website.
The U.S. Department of Transportation noted that one other person has gone missing from a Carnival cruise in 2018.
This is a developing story and will be updated as more information becomes available.