Man Pilots Planes for 2 Years After Lying to Airlines About Experience
A man has been sentenced to one year in prison for lying about his job experience before working as a commercial pilot in the U.K. for two years.
Craig Butfoy, 49, entered false details and fabricated his experience in his flight logbook so that he could appear more qualified to work for BA CityFlyer, a British Airways regional airline, and former Irish regional airline Stobart Air.
He pleaded guilty to several charges of fraud on Monday and was handed the prison sentence at Snaresbrook Crown Court, in east London, according to the Civil Aviation Authority (CAA).
Butfoy was employed with each airline for one year, from 2016 to 2018, according to The Times of London. During that time, officials at BA CityFlyer reportedly became suspicious of his experience after an incident occurred in Switzerland when he pressed a button that "no qualified pilot would," a source told the news outlet.
He was later investigated by the CAA, when it was found that he had given false information on his résumé and fabricated the details of his flight experience in order to "obtain and retain employment," the authority said. Among those fabrications included false claims that he had flown 1,610 hours as a captain and received a training course certificate. He also falsely stated that he had held a private pilot's license since 1998, according to the Times.
Butfoy reportedly falsified his flight hours while he was working for a previous employer, Hangar 8 Management, according to the Times. That company also operates the same Embraer 190 jets as BA CityFlyer, the news outlet noted.
However, a spokesperson for British Airways maintained that Butfoy was still fully qualified and certified to operate as a pilot, and that the case was related to false information he provided in references during the application process. The airline said passengers were never put in harm.
"The safety of our customers and crew is always our priority, and the fully qualified pilot was suspended and an investigation launched as soon as BA CityFlyer became aware of discrepancies in his employment record," an airline representative told Newsweek in a statement Saturday morning. "At no point was there any risk to customers or colleagues."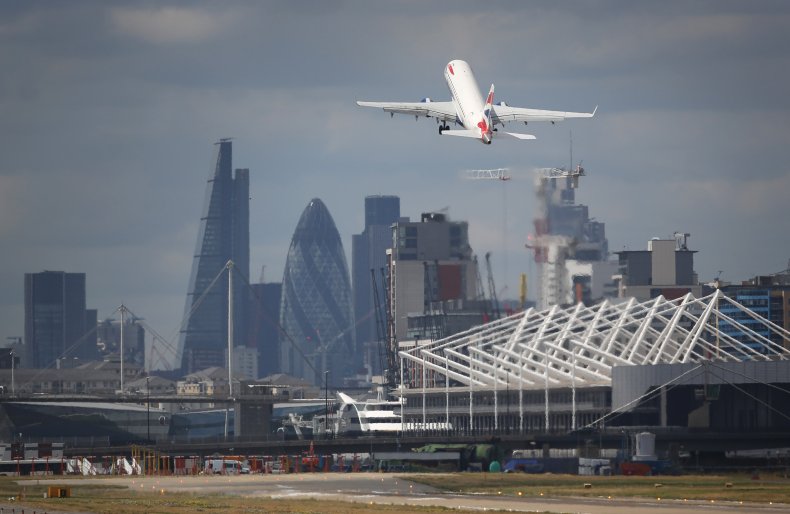 Jonathan Spence, general counsel at the CAA, said earlier this week that Butfoy's prosecution and sentence shows that "offenses of this kind are taken very seriously by the Civil Aviation Authority and the courts," adding that "pilot integrity is at the heart of aviation safety and we will take all steps necessary to maintain that position."
BA CityFlyer is a regional operator that flies aircraft from London City Airport to domestic and European destinations. Stobart Air no longer operates, but was previously owned by Aer Lingus.