Man Placed 'I Heart Being White' Stickers on Cars Outside Mexican Restaurant: Police
A man in Cary, North Carolina, was arrested on Monday and charged with two counts of ethnic intimidation after putting "I [heart symbol] being white" stickers on cars and in a restaurant bathroom, local police said.
John Michael Kantz, 60, was arrested for placing the stickers in and around two different Mexican restaurants in the area, according to Captain John Reeves, a spokesperson for the Cary Police Department.
The stickers were found on cars parked outside the On the Border restaurant on Walnut Street and inside a bathroom at Totopos Street Food and Tequila on Kildaire Farm Road on Saturday, Reeves told The News & Observer.
Kantz was also charged with vandalism for the stickers in the restroom and on vehicles. His bond was set at $500, but he was still in custody as of Tuesday, according to police.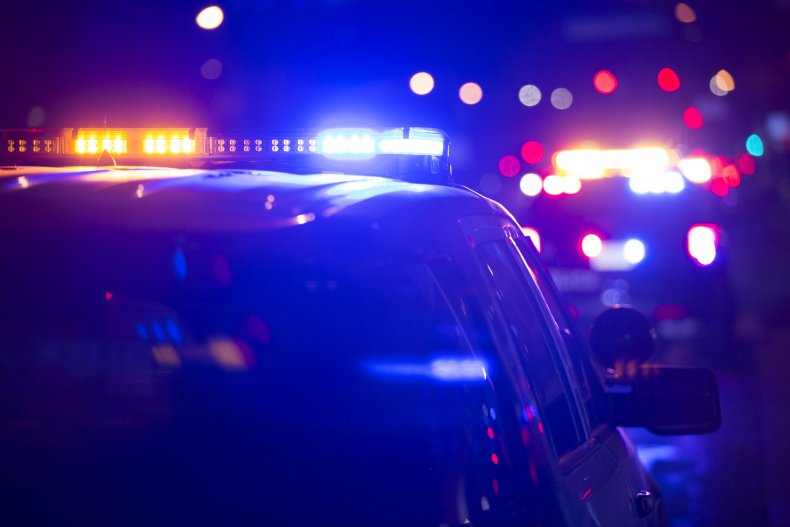 Ethnic intimidation is North Carolina's version of a hate crime. The charge makes it a misdemeanor to "assault another person, or damage or deface the property of another person, or threaten to do any such act" because of someone's race, color, religion, nationality or country of origin.
The incidents were reported between 4:30 p.m. and 5:30 p.m. on Saturday. The investigation was said to still be ongoing, and Capt. Reeves didn't say whether there were additional suspects in the case.
In a statement provided to The News & Observer on Tuesday, On the Border said it was working with law enforcement to "identify the individuals and take appropriate action."
"We deplore the actions of these individuals and stand in solidarity with all communities of color," the restaurant's statement said. "We will never tolerate behavior of this kind and these individuals are no longer welcome in our restaurants."
North Carolina doesn't have a law against hate crimes, but Democratic state lawmakers have made efforts to pass hate crime legislation in the General Assembly to expand protections and increase punishments for such offenses.
Democratic State Senator Jay Chaudhuri has sponsored recent hate crimes bill that have been filed in the General Assembly, only to see the bills not receive hearings in the Republican-controlled legislature.
"If we wish to pursue a perfect union in this state, then we must confront and take on the often dark and ugly side of our democracy," Chaudhuri said in March.
Newsweek contacted the Cary Police Department for more information but did not hear back in time for publication.