Man Pleads Guilty to Threatening to Kill Senators for Supporting Brett Kavanaugh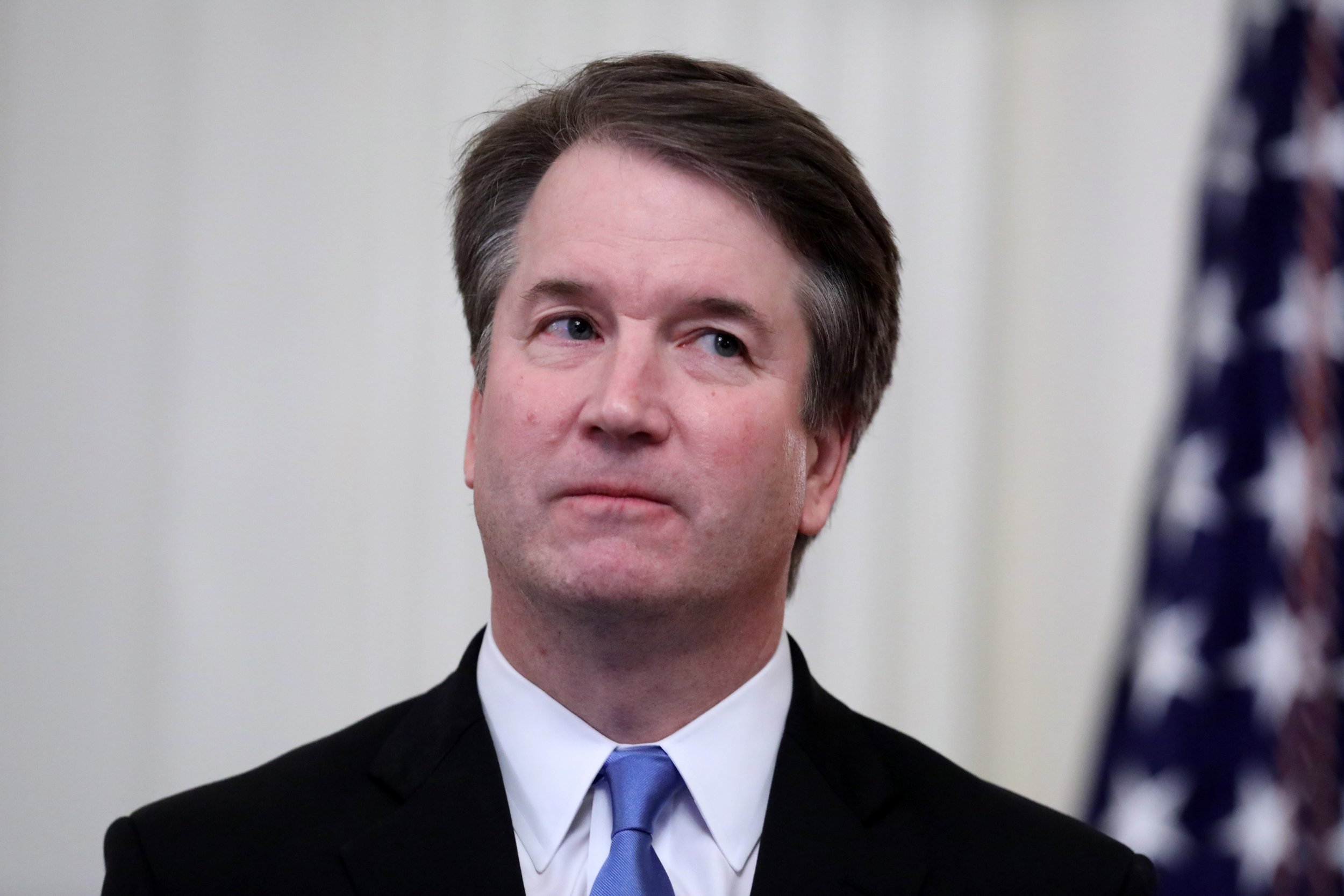 Months after Justice Brett Kavanaugh was confirmed to the Supreme Court, a man pleaded guilty to threatening to kill two senators who supported the nominee.
Ronald DeRisi, 47, entered his plea on Thursday at a federal courthouse in Central Islip, New York, and now faces up to 10 years in prison. His plea came months after officers arrested him in Smithtown, New York, for leaving more than 10 threatening voicemail messages at the offices of two senators.
DeRisi's alleged hope was that his threatening comments would persuade them to oppose Kavanaugh's nomination and serve as retaliation for their votes confirming the nominee. The senators were not identified and were referred to as Senator-1 and Senator-2 in the criminal complaint.
Among the comments that DeRisi made were that he had a "present" for Senator-1 and added, "It's a nine millimeter. Side of your…skull.… Yeah, Kavanaugh—I don't think so." He also told Senator-2 to "pray this guy don't get in" and later left a second message telling the senator he was "gonna get" him.
An investigation was launched into the threatening messages and law enforcement was able to track DeRisi through telephone records and voice exemplars. After he was arrested, officers executed a search warrant at his home and found the pre-paid telephone that was used to make the calls and live ammunition.
During an announcement of his arrest, United States Attorney Richard Donoghue said that America's representative democracy can't work if elected officials are being threatened with their life just because they're doing their job. While the First Amendment protects debate, disagreement and dissent, Donoghue explained it does not protect death threats. The attorney reiterated his previous comments after DeRisi entered his guilty plea.
"This defendant threatened to assault and murder two sitting United States senators in an effort to intimidate them and interfere with their performance of official duties," Donoghue said. "Ours is a system of laws—not threats—and the Department of Justice will vigorously prosecute those who seek to undermine the integrity of our constitutional system through violence."
As part of DeRisi's plea agreement, he will also have to forfeit two rifles, which he will turn over to the United States government.
In October, after multiple, tense hearings, Kavanaugh was confirmed to the Supreme Court by 50 votes to 48. Only one Democrat, Senator Joe Manchin, voted in favor of the nominee and no Republicans opposed Kavanaugh.
After his confirmation, Kavanaugh became the second judge nominated by President Donald Trump to be named to the Supreme Court. Justice Neil Gorsuch was nominated and confirmed in 2017.
​