An Irish man who was charged with possession of cannabis has retained a lawyer and pleaded guilty in court, although he only had USD$4.86 worth of the drug in his home at the time it was searched.
Paul Lee, 54, of County Cork in Ireland, appeared with his solicitor Eamonn Fleming in court, according to The Irish Examiner on Sunday. Lee's lawyer explained that he suffers from osteoporosis and uses a small amount of cannabis for pain control, and had the very small amount and a cannabis grinder in his possession for personal use only.
Lee addressed the court, saying that he worked as a gardener and chef and is awaiting the results of an MRI he has had taken because of pain suffered from his osteoporosis.
Lee also explained to the presiding judge, John King, that he moved to Ireland many years ago to escape a heroin addiction that he developed when he was younger.
Fleming described Lee's difficult situation to the court, explaining that Lee's doctor had prescribed painkillers, presumably for his osteoporosis-related pain, but that the prescription was "of an opiate-based nature."
"He is afraid of that and so he doesn't take it," the lawyer added.
Fleming appeared to be describing Lee's fear of relapsing into heroin addiction, triggered by opiate exposure through prescribed pain killers. Lee said he was in a "Catch-22" situation.
Instead of the opiates, Lee explained, he had been using CBD oils with "a small amount of illegal drugs," presumably referring to the nominal amount of cannabis found in his home.
Some scientific studies suggest that CBD oil is more effective at treating chronic pain when it is combined with THC in certain situations.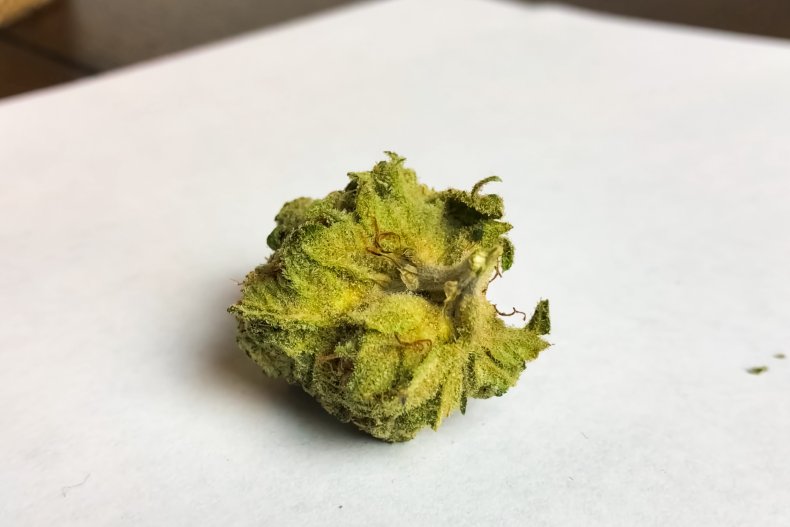 Fleming attempted to secure a community service arrangement for his client. However, Judge John King said, "I would not consider community service until I know he is clean."
Lee has six previous convictions on record, five of which were for possession of cannabis.
Judge King ordered probation with two random urine-analysis tests to occur later in the year.
Currently, recreational use of cannabis, categorized as an "illicit drug," is illegal in Ireland. Recently, it was been made available for limited medical use.
However, in December of 2020, possession of a small amount of cannabis for personal use was added to a list of offenses that can be dealt with outside the criminal justice system, using what's called the "adult caution system" in Ireland.
Under the system, some offenders, especially first-timers, won't get a criminal record.
The new law would unlikely apply to Lee, who charged for this sixth cannabis possession offense on June 19, 2020.
Newsweek has reached out to the local authorities for comment. This story will be updated with any response.