Man Praised for Cutting off Grandma's Streaming Service: 'Toxic'
A man found support online after he refused to co-sign for an apartment and utilities for his cousin, resulting in his grandma threatening to cut off contact with him.
The now-viral Reddit post, titled, "AITA for saying it's not my problem," has been upvoted 12,600 times since it was shared to the subreddit "Am I the A**hole." Redditor @MrNotMyProblems shared the post, which has received over 800 comments so far.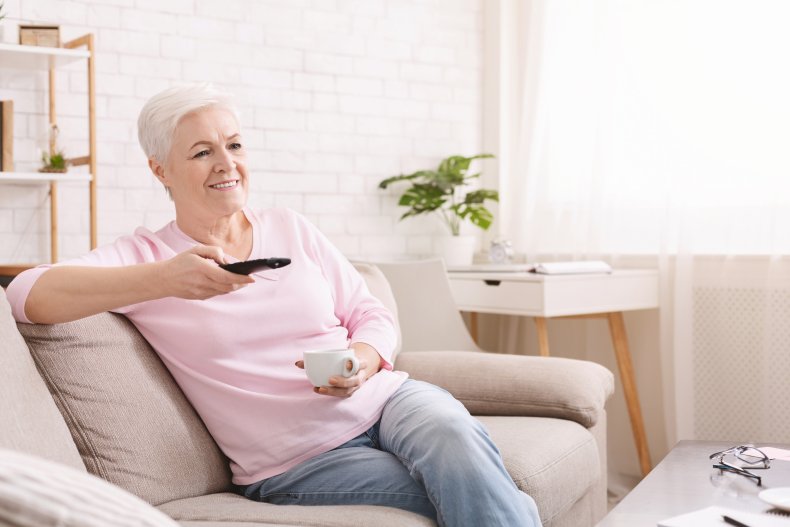 'Am I The A**hole?'
The original poster (OP) revealed he has a cousin named Jim who is in his 40s, and he says he's "always been a problem." Jim has been "in trouble with the law," and he has three women who had his children. He's never held a job down, but Jim and his mother have been "adored" by the OP's grandmother, and they couldn't do any wrong.
Jim's mother died, and he now doesn't have a place to live as he was evicted from his mother's place. The OP's grandma lives in an assisted living facility, she has "low income", and is in a wheelchair.
"I went to college and [made] a decent life," the man continued. "My grandma recently asked me to co-sign for an apartment and utilities for Jim so he can get back on his feet. I said no."
His grandmother is now "threatening" the OP to "go no contact" with him because of it, and he told her that was her decision, but if she did that, it meant he was "cutting off" his financial assistance for her, which includes "extra" clothing, streaming services, and food.
"My grandma cussed at me and called me horrible names for [not] helping my cousin," he continued. "I canceled her Hulu. The home called asking what happened, and I told them they need to change her emergency contact to my cousin because I'm not taking care of her if she treats me like that all because I won't [co-sign] for my deadbeat cousin."
According to an article published in the Journal of Youth and Adolescence by Stephanie Milan and Sanne Wortel, "Family obligation reflects a sense of duty to support, respect, and provide assistance to family members. Implicit and explicit expectations about these obligations often serve as a guide to relational behaviors within the family.
Redditor Reactions: 'Toxic'
Numerous people weighed in on the viral post, and they're completely backing the OP and slamming his grandmother at the same time. One Redditor thinks the OP would be "crazy" to give assistance to his cousin, and they wouldn't want him to know where they lived either.
"As for grandma, if she wants to cut you off over not enabling Jim, well, why would you be expected to provide her financial support?" they wondered. "Although, it might be a nice gesture to keep paying some small expenses for her since she's stuck in there. Just don't interact unless she reaches out to apologize."
Another user doesn't think the OP is in the wrong, and they pointed out that it seemed like his grandmother thinks she can "bully and manipulate people, and she expects no consequences? Nope. That's not how this works, not at all. OP you don't have to put up with threats or being cussed out. Live your life, let grandma live hers. And Jim can ask his baby mamas for help."
A Redditor thinks the OP shouldn't co-sign and be "expected to support your grandma who is going to talk s**t about you. That is not how family is supposed to act."
While another user doesn't know why the grandmother "feels so entitled to trying to control your life, then thinks she owns you financially. That is toxic."
A user who voted NTA, or not the a**hole as their verdict, brought up that the OP's grandmother threatened no contact with him over the man not wanting to "support a grown a** man" who is capable of supporting himself, "but who just chooses not to because he is lazy. She wants to cut contact, she doesn't get Hulu. She's not going to die without being able to watch Grey's Anatomy on demand."
While a Redditor pointed out that if the man was "providing necessities" then they'd "feel differently," however, "those are amenities. If she wants to cuss you out for not helping someone that has made life hard for themselves, she can go without Hulu until she gets some perspective."
Many people felt that the OP made the right call not to co-sign for his cousin. One Redditor doesn't think the man is the a**hole for "setting boundaries," adding, "It may feel s**tty, but based on your description, you have good reasons for not co-signing for your cousin, and you should feel no guilt for saying no. Your grandma can whine all she wants, but ultimately this is your life and your call, no one else's."
Newsweek reached out to Redditor @MrNotMyProblems for comment.
This isn't the only viral post involving family drama.
A woman's future mother-in-law was slammed for lying about an "adults only" family trip.
Another woman was backed for telling her family to "beg" her husband "for forgiveness."
In addition, a man found support for revealing to his family that his "sister" is actually his mother.