Praise for Man Prioritizing Girlfriend Over Brother's Son: 'Not Your Child'
A man has been applauded for prioritizing spending quality time with his girlfriend over taking care of his nephew.
Writing in a post shared to Reddit under the handle ThrowAwayUncle44, the man said he has been increasingly relied upon to look after his nephew, Kyle, due to the demanding nature of his older brother and sister-in-law's jobs.
According to the post, which has been upvoted over 9,400 times, it's gone from "once or twice every 2 weeks to around 3 days out of the week." Kyle has also become increasingly difficult to deal with and spends much of the time "running around and screaming."
"Kyle's behavior changed drastically," he added. "To be completely honest I can barely stand the kid anymore."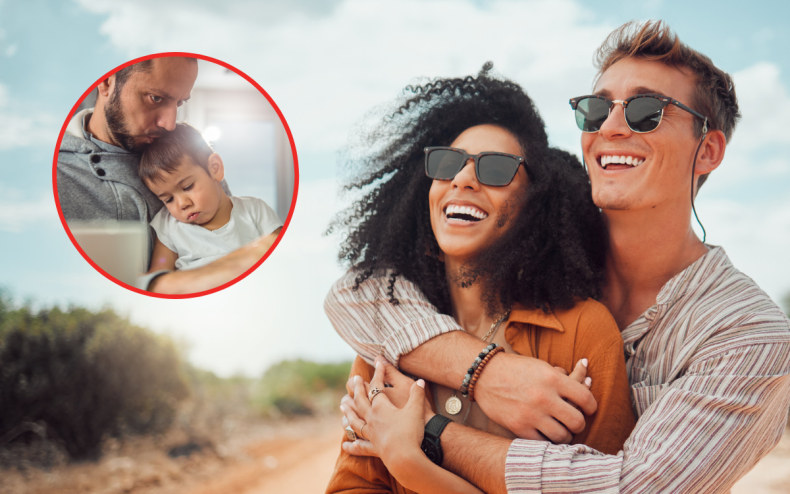 It's often said that parenting is the hardest job in the world. It's an old adage but it remains one that many parents would appear to agree with.
In a 2023 survey conducted by the Pew Research Center, 62 percent of parents said being a parent was at least somewhat harder than they expected, with 26 percent admitting it has been a lot harder.
Given the stress involved in raising a child, the support of a family member can prove invaluable. However, in the case of the man sharing his account to Reddit, he has been pushed to "breaking point" by the level of expectation placed on him.
Things came to a head while he was talking to his brother and sister-in-law about an "exotic" trip he had planned for himself and his girlfriend. They told him he needed to stop the "silly trips" and take "more responsibility" because he is "an uncle now."
The man said he "snapped" and told them "their demon child" isn't his responsibility. "It got pretty obscene from there and some horrible things were said," he wrote. "They left and we are no longer on speaking terms."
His parents have since sided with his brother and have hit out at the man for "refusing" to pull his weight. "My parents said that this is my duty and I should be sacrificing everything to help them," he said. "It's honestly got me really down and I've cried my eyes out pretty much every day since seeing those messages from my family."
Setting Boundaries
Despite being left torn over his decision to spend time with his girlfriend over supporting his brother, many online felt he was right to do so. Psychotherapist and sex therapist Beatty Cohan told Newsweek: "The child is absolutely not the uncle's responsibility."
"Unfortunately, in his desire to help, he (the uncle) initially did not set up the necessary boundaries," she explained. "He said yes when he really meant no and therefore, he established a dynamic where his brother assumed that the situation was working. It was in fact working for the brother....but not for the uncle."
She concluded: "The uncle and his girlfriend should definitely go away for the weekend and celebrate each other and Valentine's Day. If money is an issue, perhaps the uncle on occasion might help his brother pay for a babysitter. Also, there needs to be an honest conversation with the brothers about what in fact may work.. moving forward in terms of the uncle helping out with his nephew."
That sentiment was echoed, in somewhat strong terms, by many on social media.
Crockofpot said: "This is not your child and you have no 'weight' to pull. This just reeks of trying to gang up on you because you're the youngest and you're nice and they think you're going to cave."
Sleeplife5424 agreed, writing: "Sounds more like they think uncle is a free nanny and daycare. They abuse the willingness to help. The uncle has all the right in the world to take his girlfriend on a trip."
Additional-Lab9059, meanwhile, commented: "Children are the responsibility of their parents. If extended family want to help out occasionally--great! But no one has any obligation to provide free child care, especially on a consistent basis."
Newsweek reached out to u/ThrowAwayUncle44 for comment. We couldn't verify the details of the case.
If you have a family dilemma, let us know via life@newsweek.com. We can ask experts for advice, and your story could be featured on Newsweek.