Man Convicted For Sexual Relationship With Mentally Disabled Teenage Girl
A middle-aged man has been jailed for 30 years for enticement of a minor, after he embarked on a sexual relationship with a 17-year-old girl who had mental disabilities.
Michael Mesko, 52, of Cheektowaga in Erie County, New York, was sentenced on Friday and looks set to face other charges in connection to the same child.
A statement by the U.S. Attorney's Office in the Western District of New York was published on the Department of Justice website on Friday.
It read: "Assistant U.S. Attorney Paul E. Bonanno, who handled the case, stated that between October 8, 2020, and January 9, 2021, Mesko engaged in a sexual relationship with a 17-year-old minor female, who was mentally disabled."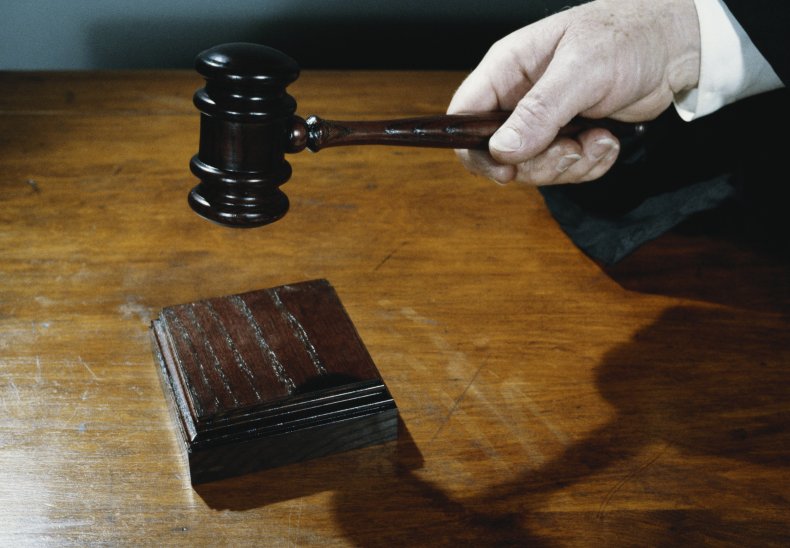 Mesko manipulated and enticed his young victim by sending her texts and messages through chat apps on her cell phone, the statement added.
He then took the girl, who is from North Tonawanda, and fled with her in February that year, sparking a multi-state manhunt and authorities issuing a missing child Amber Alert that was in place for eight hours before his capture. The teenager already had an order of protection against Mesko in place during the period.
"The child was taken under circumstances that lead the police to believe that she may be in imminent danger of serious harm and/or death," North Tonawanda police said in a press release at the time.
"After Mesko's vehicle was spotted by a Pennsylvania State Police Trooper, Mesko fled at a high rate of speed and had to be forcibly stopped and taken into custody," according to the U.S. Attorney's Office.
Not long after his arrest, it emerged that Mesko had already been charged with raping the same girl following reports about their relationship. However, he was released from jail just days before he bundled the 17-year-old away on February 16, 2021.
A statement released by the Niagara County District Attorney's Office said: "Michael Mesko was charged on February 4th with the crimes of Rape in the Second Degree and Criminal Sexual Act in the Second Degree. When he was arraigned we asked for $10,000 cash bail. The Court set bail at $1,000. Faced with the inevitable release of the defendant given the bail amount my office determined not to subject our witnesses to testimony and cross-examination at a preliminary hearing. This resulted in the defendant's release on February 10."
The statement added its decision had not been "unusual" and stressed the difficulty of the balance between the likelihood of success and the trauma placed on the victim by giving testimony.
As a result of the federal sentencing for enticement on Friday, Mesko is now expected to appear later this week in Niagara County Court in connection with other charges. Sources have indicated that he will enter a guilty plea to a charge of second-degree rape.
Mesko has previously pleaded guilty to Pennsylvania state charges in connection with the kidnapping of his victim, but it remains unclear whether he has yet been sentenced for that crime.
In his federal plea, Mesko admitted that he knew his victim was mentally disabled but that he nevertheless attempted to "entice or coerce an individual under the age of 18 to engage in sexual activity."
Newsweek has reached out to the U.S. Attorney's Office in the Western District of New York.