Man Found With 3D Printed Gun, List of Lawmakers' Addresses, Sentenced to Eight Years
Prohibited From Owning Firearm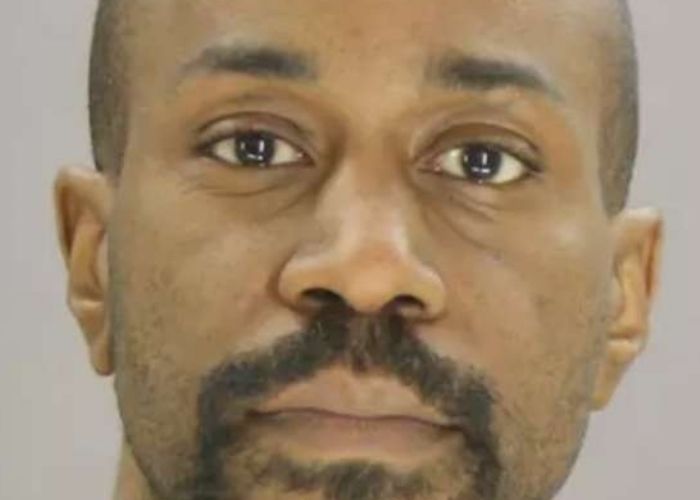 A man who was caught with a 3D printed firearm and a list of lawmakers' addresses was sentenced to eight years in prison on Wednesday.
In 2015, a county judge enacted a protective order against Eric Gerard McGinnis in a domestic violence case, preventing him from owning a firearm for two years. After an attempt to purchase a semi-automatic rifle component, which was blocked because he failed the background check, McGinnis instead obtained a barrel, stock, upper receiver and grip.
He then used a 3D printer to create the gun's firing mechanism and assembled the various parts to create a shot-barrel AR-15 style rifle, according to the Department of Justice.
"I didn't buy a gun, I built the gun," MdGinnis said in a recorded phone call from jail. "The upper, I printed a lower, and I built it—installed the trigger and did all that stuff. I built it."
With just a little over a month remaining on his protective order, in July 2017, McGinnis went to a wooded area outside Dallas and fired three shots. While responding to a different call nearby, Grand Prairie,Texas, police officers heard the shots and found McGinnis, who lied and said he was a member of the CIA.
After officers handcuffed McGinnis, they inspected his backpack, where they found the loaded partially 3D printed gun and a list titled "9/11/2001 list of American Terrorists." The list included office and home addresses of federal lawmakers from both political parties.
"A subsequent forensic analysis of Mr. McGinnis' electronic devices by U.S. Capitol Police suggests Mr. McGinnis had a strong interest in James Hodgkinson, the shooter who wounded Rep. Steve Scalise and several others at a GOP Congressional baseball practice in Virginia in June 2017," the Justice Department said.
A jury convicted McGinnis of possessing an unregistered short-barrel rifle and unlawfully possessing ammunition while subject to an active protective order. U.S. Attorney Erin Nealy Cox said McGinnis's case should send a message to others who are prohibited from having a firearm and are thinking about circumventing the legal system.
"The fact a prohibited person was able to manufacture an untraceable firearm with apparent ease and anonymity presents a significant challenge and major concern to law enforcement and our community," Jeffrey C. Boshek II, special agent in charge of the Bureau of Alcohol, Tobacco, Firearms and Explosives Dallas Field Division, said.
The issues surrounding 3D printed guns garnered national attention over the summer when Defense Distributed owner and CEO Cody Wilson settled with the United States government and was able to publish plans for 3D printed guns online. But the day before the plans could be be legally released, a federal judge in Seattle issued an order blocking their publication.